Posts: 9,359 +119
Staff member
PSA: Kia and Hyundai have been winning plenty of praise and awards recently for their latest vehicles, but there's some bad news for North American owners: the companies have recalled more than 113,000 newer models due to fire risks and are warning people to park them outside away from structures.
Reuters reports that about 52,000 Hyundai vehicles and nearly 40,000 Kia vehicles are covered under the recall in the United States, along with 11,000 Hyundai vehicles and 10,700 Kia vehicles in Canada.
The affected models include Hyundai's 2023-2024 Palisade and 2023 versions of the Tucson, Sonata, Elantra, and Kona. Kia's impacted vehicles include 2023-2024 models of the Seltos and the 2023 Kia Soul and Sportage.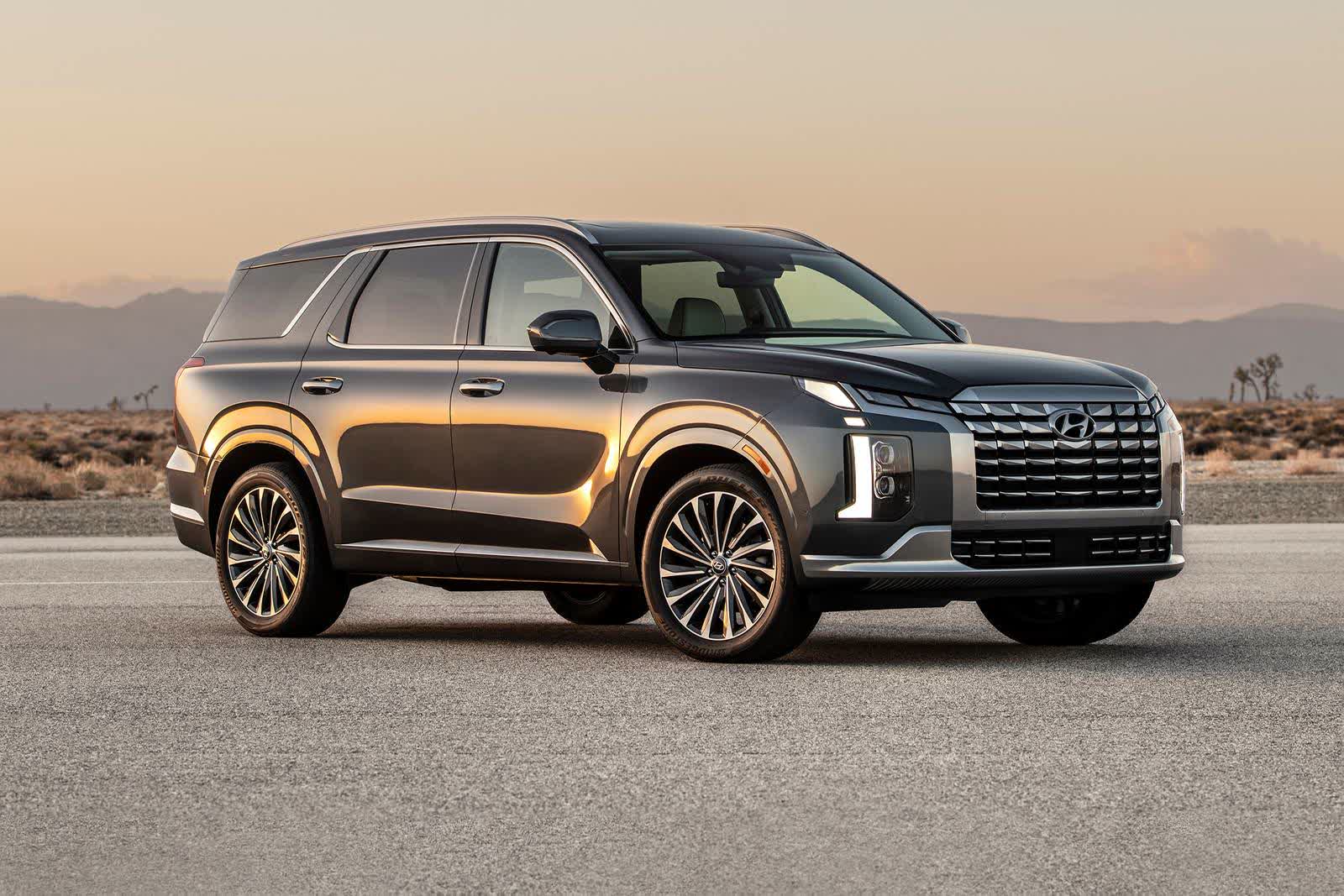 The 2024 Hyundai Palisade
The fire issues stem from the electronic controllers for the Idle Stop & Go oil pump assembly, which may contain damaged electrical components that can cause the pump to overheat.
There have been six reports of overheating incidents in Kia vehicles potentially related to the fault and four reports from Hyundai.
While there have been no accidents or injuries reported, the car companies are taking the risk seriously by warning owners to park their vehicles outdoors and away from structures and other vehicles, suggesting that a fire danger is still present even when the engine is turned off.
The fire risk was initially reported by the National Highway Traffic Administration (NHTSA) in March when over half a million older vehicles were recalled. It's now been confirmed that some newer models are also affected. The Korean automakers told the NHTSA that the problem part has not been in production since March.
Hyundai says that customers who do not feel safe driving their vehicles should be provided a rental from a dealer until a fix is available. It also warned that heat damage could trigger a short circuit impacting other onboard vehicle controllers, in addition to the fire risk.
In JD Power's recent Automotive Performance, Execution and Layout (APEAL) Study, Hyundai Motor Group had the most awards for models ranking highest in their respective segments, while Kia set a record for most brand awards in a single year with seven.
https://www.techspot.com/news/99688-fire-risk-prompts-hyundai-kia-advise-113000-owners.html