In context: Valve's debut title, Half-Life, has been named Game of the Year by countless publications and influenced the childhoods of many gamers. The company sought to commemorate the 25th anniversary of this classic PC title by providing it with some TLC and re-releasing it alongside a documentary on how it came to be.
Valve has released a 25th anniversary update for Half-Life that packs a lot of new content and quality-of-life changes, as well as support for the company's popular Steam Deck handheld console. If you're a gamer who is either too young or somehow missed the game that started Valve on its path to becoming one of the most influential forces in PC gaming, you can now grab a free copy of this late '90s classic title for a limited time.
The company made the announcement on the Half-Life website, which has a little easter egg for those of you out there with an instinct to pick up the nearest crowbar and hit any alien creature that looks like it's about to latch onto someone's head.
Half-Life was launched on November 19, 1998, and Valve says "we are very proud of what we built back then and we remain extremely grateful for the community of players who have been enjoying it ever since. The game hasn't received as much attention in recent years as many other titles in our catalog, so we thought this milestone was a great opportunity to spruce up the player experience and add some fun new ways to play the game."
And that it did – the game now has some much-needed features like support for widescreen monitors, software rendering for Linux users, and a UI that scales well on larger screens. "We built most of this stuff for 640x480 CRTs and apparently some of you have upgraded since then," Valve says. Better yet, the company has also made the game work well on the Steam Deck and added proper controller support.
In fact, the patch notes include a long list of changes and fixes to gameplay, rendering, multiplayer balancing, engine improvements for mod makers, and more. Valve says this version of the game is the definitive edition and as such will be the only one to be supported moving forward. The company will reduce the visibility of Half-Life: Source as a way to encourage players to play the new version, but the old game will remain available so the Source engine community can still access the game assets.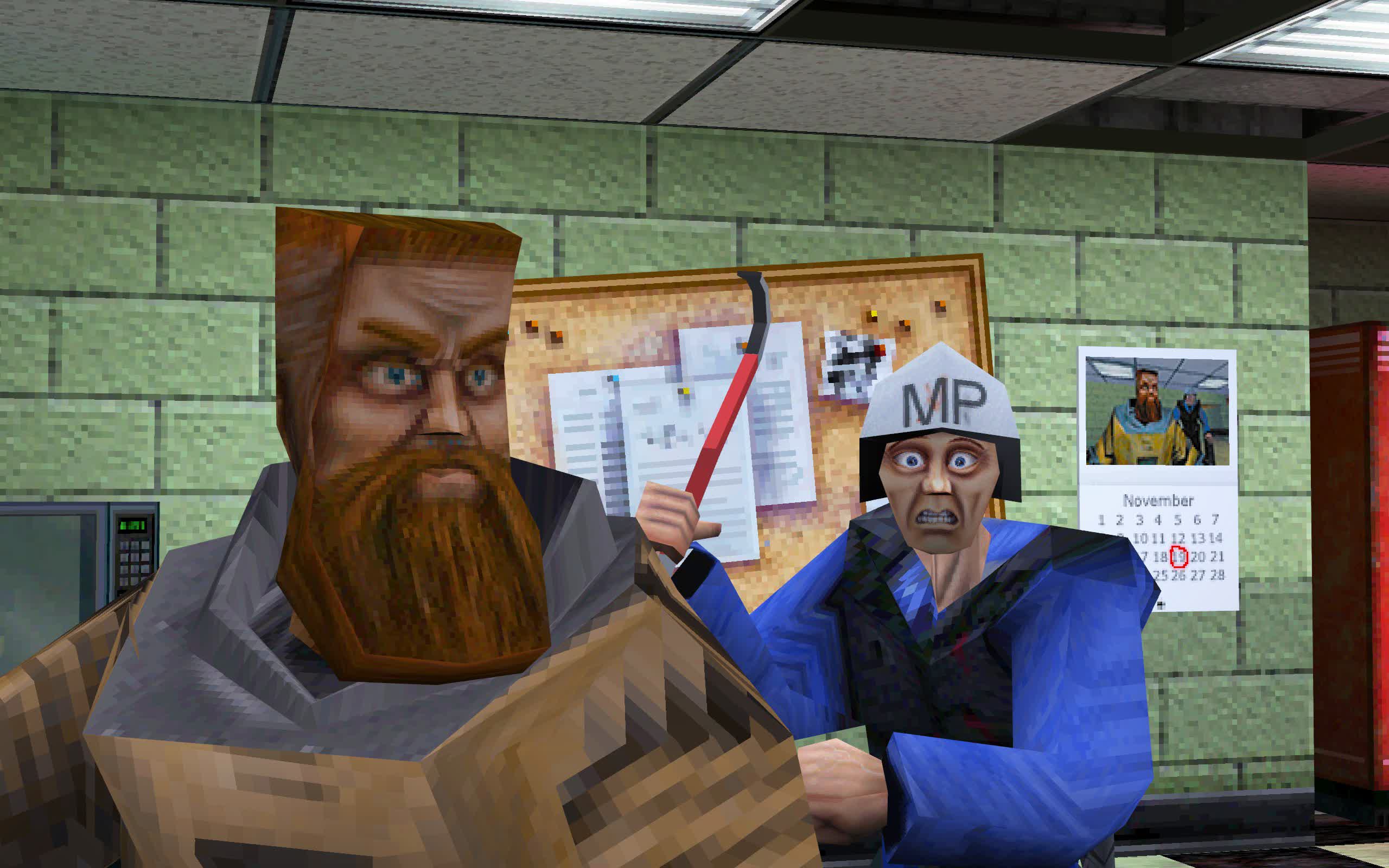 Ivan the Space Biker and Photo-Barney, just like Digital Mother Nature intended
Content-wise, the anniversary edition of Half-Life now includes Half-Life Uplink, a mini-campaign that was originally released as exclusive content on CDs from hardware manufacturers and magazines. You also get access to four new multiplayer maps that supposedly push the limits of the Half-Life engine and include character models from a retail-exclusive expansion called Half-Life: Further Data.
On top of this repackaging of one of the most important PC games of all time, Valve teamed up with Secret Tape and summoned the entire original Half-Life development team to make an hour-long documentary detailing how and why their project took the shape that it did. And, if you find yourself wanting more as you feed your nostalgia for this seminal PC title, level designer Dario Casali has made a complete playthrough and commentary you can watch here.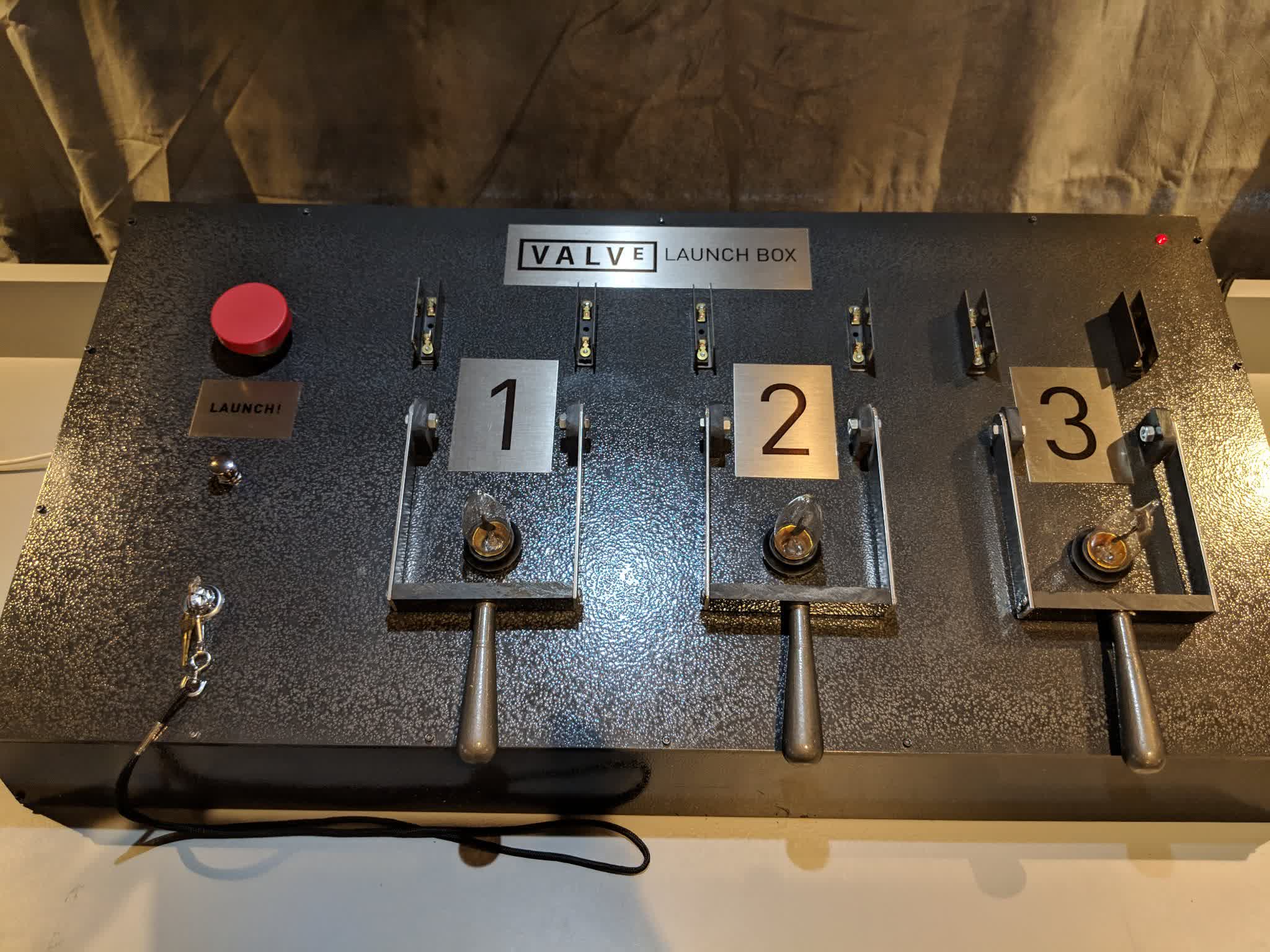 As always, there's no news about Half-Life 3 for the eternally hopeful among us. One can always replay the excellent Black Mesa remake, and yours truly definitely will this weekend. If you have yet to experience the Half-Life universe, the entire franchise is currently on sale, including Half-Life: Alyx.
https://www.techspot.com/news/100892-half-life-gets-massive-25th-anniversary-update-along.html