Posts: 9,351 +119
Staff member
A hot potato: Generative AI is going to have such a big impact on the global jobs market that 40% of workers will have to reskill in the next three years, according to a study by IBM. The good news is that 87% of executives who were surveyed said they expect the likes of ChatGPT to augment existing roles rather than replace them.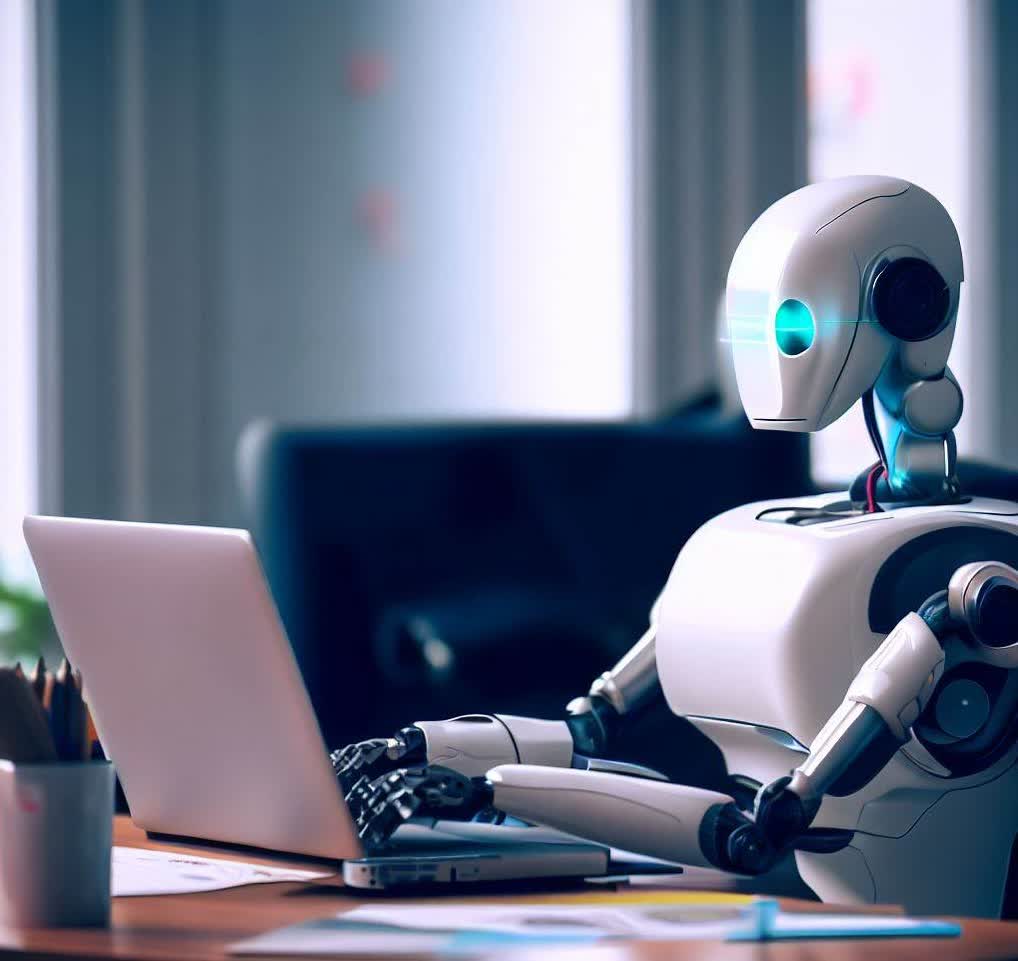 The IBM Institute for Business Value (IBV) looked at two prior surveys for its study: one involved 3,000 C-level executives from 28 countries; the other questioned 21,000 workers in 21 nations.
The headline conclusion is that execs believe 4 out of 10 people in the workforce, equal to about 1.4 billion workers, will need to reskill as a result of companies implementing generative AI and automation.
While employees at all levels are expected to be impacted, entry-level jobs will be the most affected. Seventy-seven percent of executive respondents said entry-level positions are already seeing the effects of generative AI and that will intensify in the next few years. That figure is just 22% for executive or senior management roles.
A study in March found that generative AIs could impact 300 million jobs worldwide, but 87% of execs in IBM's report believe most positions will be augmented rather than replaced. This varies based on department: jobs in procurement are believed to be safest from elimination, followed by those in risk & compliance and the finance departments. Customer service and marketing positions aren't looking as secure.
IBM IBV's research also revealed that those who do successfully reskill to adapt to new technologies are not only more likely to keep their job but become better at it. "Technology-driven job changes report a revenue growth rate premium of 15% on average" states the report, adding that those who focus on AI will "see a 36% higher revenue growth rate than their peers."
Summing up the findings, IBM wrote that "AI won't replace people – but people who use AI will replace people who don't." Ironically, IBM was one of the first companies to confirm that it will stop hiring for jobs that could be performed by ay AI.
Another interesting finding is the falling importance of STEM skills. It was considered the most important requirement in the workforce in 2016, but in 2023, it has fallen to the least important. Time management and ability to prioritize are now the most important critical skills, followed by the ability to work in team environments and being able to communicate effectively.
Despite the assurances in IBM's report, we've already seen plenty of instances where generative AI has replaced (or is expected to replace) employees. The stress and anxiety over these job losses have led to 80% of tech workers using medications, either under a doctor's supervision or otherwise, as a coping mechanism. Heavy alcohol consumption is also becoming commonplace.
https://www.techspot.com/news/99853-ibm-40-workers-have-learn-new-skills-over.html