Posts: 9,351 +119
Staff member
In brief: The Steam Deck is often hailed as the undisputed king of handheld PC gaming devices, but the three models certainly aren't cheap. However, it appears that users could soon be able to purchase officially refurbished versions at a discounted price.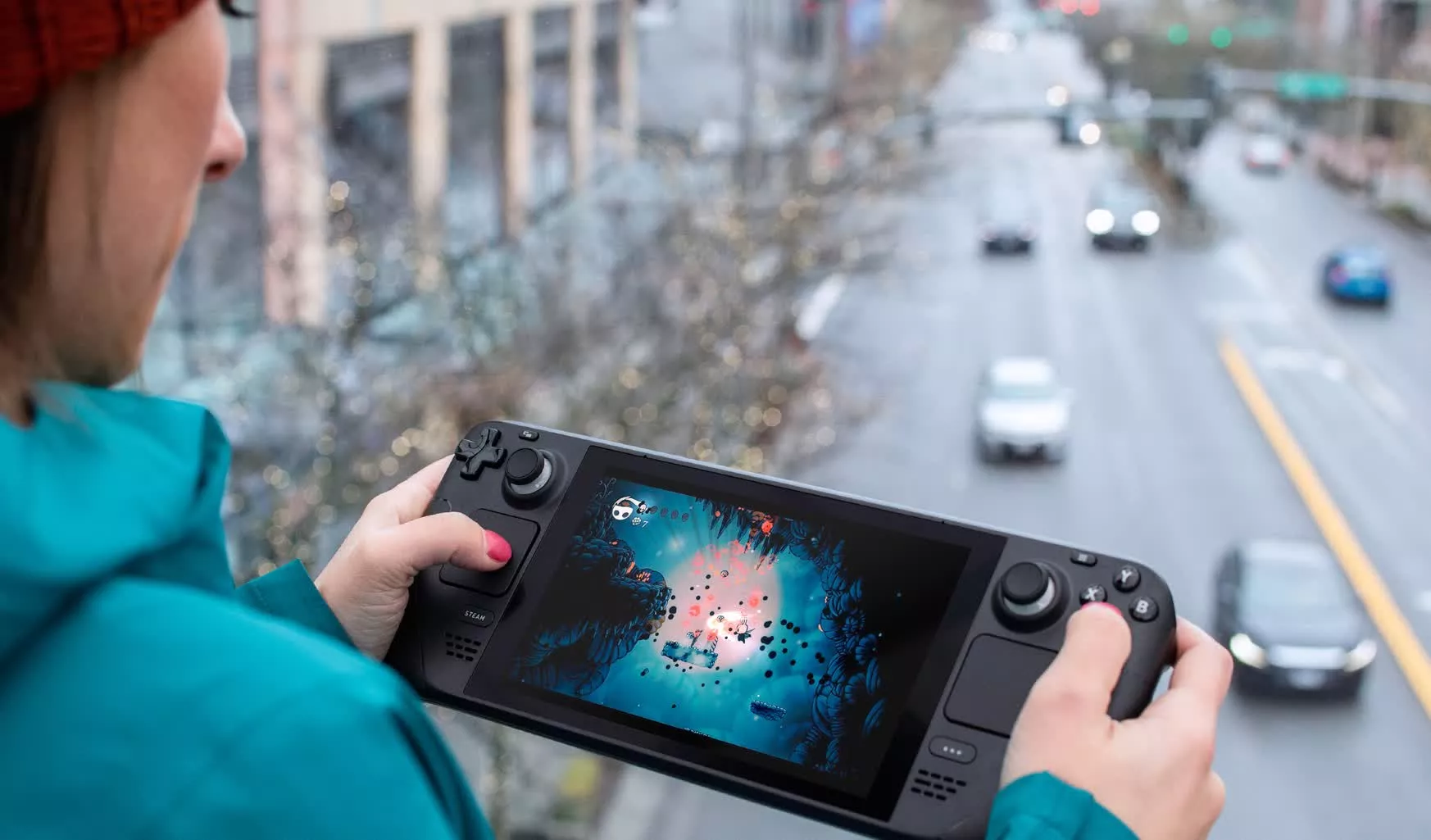 Pavel Djundik, creator of SteamDB, spotted Steam Deck units listed as "Certified Refurbished" on Steam. All three models with their different storage capacities were on show, as well as the prices: $319 for a 64GB Steam Deck, $419 for the 256GB model, and $519 for the 512GB version. Currently, the handheld is listed at $399/$529/$649, so the refurbished models offer a pretty decent saving.
Seems like Valve gonna sell 'certified refurbished' Steam Decks at a discount

64GB - 319$
256GB - 419$
512GB - 519$ https://t.co/RdqCj42liS

– Pavel Djundik (@thexpaw) August 7, 2023
There is a caveat, though. Those discounts are exactly the same as the ones applied to the Steam Deck during the recent summer sale, which saw 20% knocked off the prices. There was also a 10% discount during the Spring sale. It might be better to wait for one of Valve's regular sale events and buy a new one for the same amount. But the refurb prices in the now-removed store pages could change by the time the program becomes official.
Selling certified refurbished products can be a lucrative business for companies. It's something Apple enjoys doing with its iDevices: about half of the refurbed handsets sold globally last year were iPhones, marking a 16% year-on-year increase. Hopefully, Valve will offer the same one-year warranty, or longer, with refurbished Steam Decks.
Back in February last year, Valve announced that iFixit had become one of the groups authorized to sell replacement Steam Deck parts. iFixit had awarded the Steam Deck a seven out of 10 reparability score, noting how easily replaceable the thumbsticks are and that users can upgrade the SSD, though they should probably increase storage through microSD cards first. In March, however, Valve recommended (again) against users carrying out repairs themselves, and leaving such things to pros or returning their unit to Valve for anything that goes wrong – Steam Deck repair centers opened in September.
https://www.techspot.com/news/99705-looks-like-valve-preparing-sell-refurbished-steam-decks.html