The big picture: At Computex in May, Asus showcased a custom graphics card that receives power directly from the motherboard instead of through cables. The company displayed the unique setup again at a recent event in Shanghai while further establishing its plans to bring the new design to the market.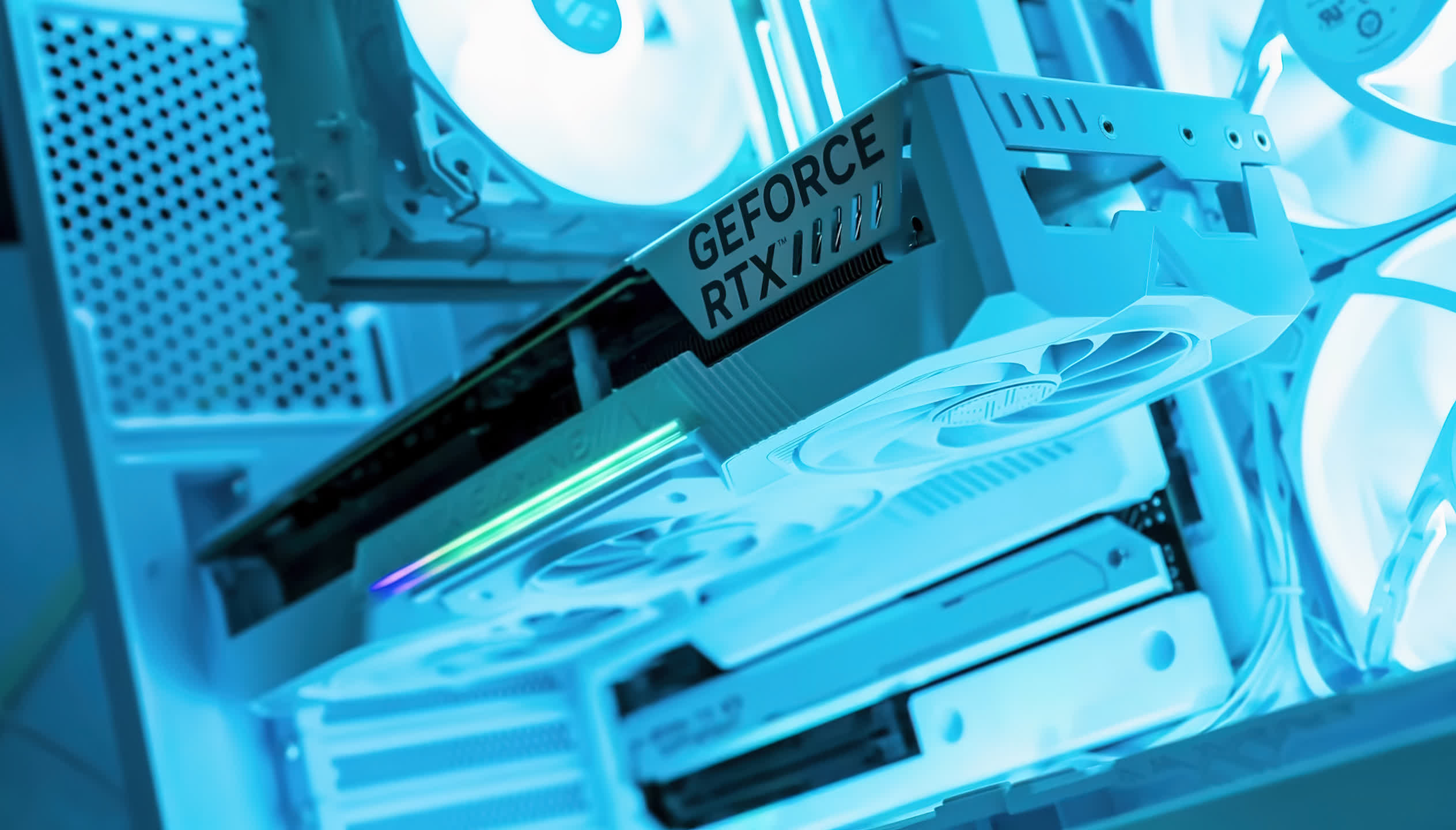 Asus has confirmed its intentions to start manufacturing a cableless GeForce RTX 4070 later this year, suggesting it will be available globally either around the end of 2023 or early 2024. The GPU will be available in black and white variants.
Cable management can become a real annoyance when building a custom PC, and recent incidents with the RTX 4090 have proven that power cables can be dangerous. After dozens of cases of the flagship card's power adapters burning and melting, Nvidia had to update the connector design. One possible culprit is how the cables bend at the point of connection, so a GPU without cables would likely give builders one less thing to worry about.
Asus unveiled such a solution at Computex – a graphics card that receives power directly through a new port on a custom motherboard. Video channel EIXA Studio got another look at the GPU and motherboard at the Bilibili World 2023 exhibition in Shanghai, China, noting the motherboard's power supply indicator LEDs and the fact that it delivers up to 600W.
The hardware vendor hasn't mentioned intentions to bring the new power connection method to other cards or motherboards, suggesting that the upcoming release aims to probe consumer interest in ditching power cables. If successful, it could be the beginning of a new standard, which would make cable management at least slightly easier. However, it's unclear why Asus chose the RTX 4070 to debut the new design.
The cableless GPU's obvious downside is that using it requires a new motherboard, so it currently only makes sense for customers intending to build a new PC. Furthermore, users who purchase the combo could face an uncertain upgrade path afterward. If Asus eventually makes cable-free variants of more power-hungry cards like the RTX 4090, Radeon RX 7900 XTX, or future flagships, upgrading to that tier would mean upgrading to a motherboard with a higher cableless delivery wattage limit. It's also unclear whether the custom motherboards support GPUs with conventional power connectors.
Masthead: Wccftech
https://www.techspot.com/news/99543-mass-production-asus-gpus-without-power-cables-begin.html