In brief: The Xbox Series S is getting a paint job and a storage upgrade. The new, "carbon black" version has a 1TB SSD and can be pre-ordered today at $349. It's a small upgrade, but Microsoft says it doesn't see the need for a proper, mid-cycle refresh for Xbox. With games getting increasingly larger and launching with low frame rate caps, that's not what gamers want to hear – but there you have it.
Microsoft has announced a new black version of the Xbox Series S at the Xbox Games Showcase. The console will have one terabyte of built-in storage, but otherwise, there's little else that's changed from the original Xbox Series S. In other words, it's still a 1440p gaming machine with support for HDR and up to 120 frames per second on select titles and compatible TVs.
The "carbon black" Xbox Series S will launch September 1 and will set you back $349, with pre-orders starting today. For reference, the original Xbox Series S had only 512 gigabytes of internal storage and a launch price of $299. If the white Xbox Series S is more to your liking, you can now get one for as little as $260 – just keep in mind that you'll only have about 364 gigabytes of usable storage versus 802 on the carbon black one.
Also read: Bigger Than Godzilla: Why Are Games Using So Many Gigabytes?
The announcement comes only a week after Western Digital announced storage expansion cards for Xbox Series S and Series X owners. The company introduced two options, a 512GB card for $79.99 and a one-terabyte version priced at $149.99. These are priced more or less in line with Seagate's existing expansion cards, but the latter company has a 2TB option for $279.99.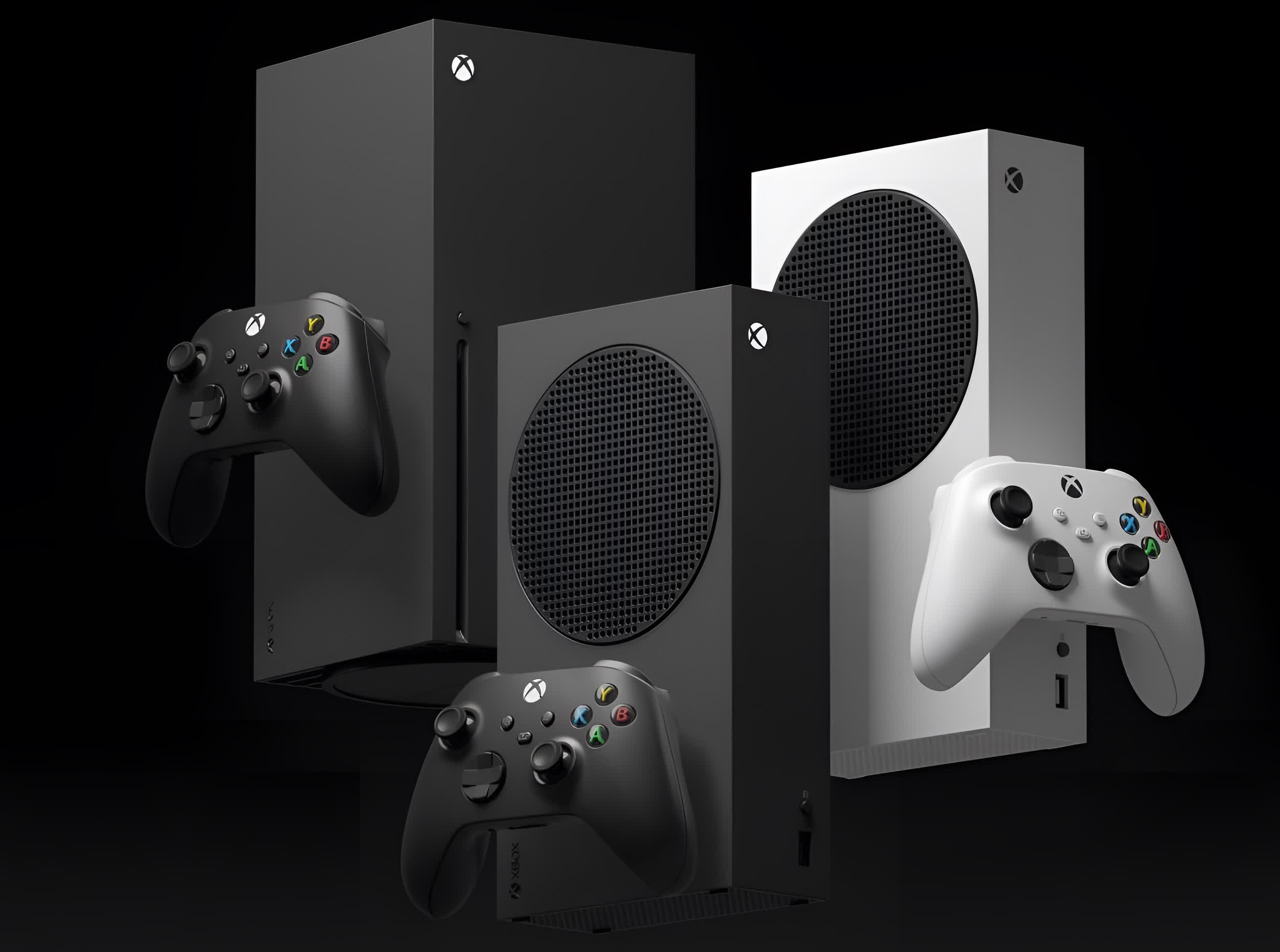 There's been some talk as of late about the need for refreshed console hardware, with some in the gaming industry feeling like mid-cycle redesigns are on the horizon from both Sony and Microsoft. However, the latter company doesn't appear to be interested in the idea – at least not yet.
During an interview with Bloomberg, Xbox head Phil Spencer explained that he doesn't "feel an imperative" to come up with a major upgrade for the Xbox Series X and Series S consoles, which are inching towards their third anniversary.
Spencer says the company doesn't see any feedback from gamers that would indicate the need for a more powerful Xbox. At the same time, Microsoft is "pretty set on the hardware we have." That's an odd statement, given that some recent AAA games like Gotham Knights and Redfall are already having trouble running smoothly unless locked to 30 frames per second. Starfield, which is Microsoft's biggest game launch this year, will also be locked to 30 frames per second under the excuse of "consistency."
Frame rate caps aside, Spencer did promise gamers that Microsoft is increasing the availability of Xbox Series X consoles after solving some supply issues that have been plaguing it for the past several months. Xbox fans won't be happy the 30 frames-per-second cap is making a comeback, but with games like Starfield weighing in at 125 gigabytes, this isn't the only limitation Xbox consoles will have moving forward.
https://www.techspot.com/news/99035-microsoft-unveils-black-1tb-xbox-series-s-but.html