Why it matters: The annoyingly long soap opera that is Internet Explorer's death is taking yet another unexpected turn. Microsoft now says that the IE11 UI elements won't be retired anytime soon, giving organizations more time to bring their users into modern computing and internet habits.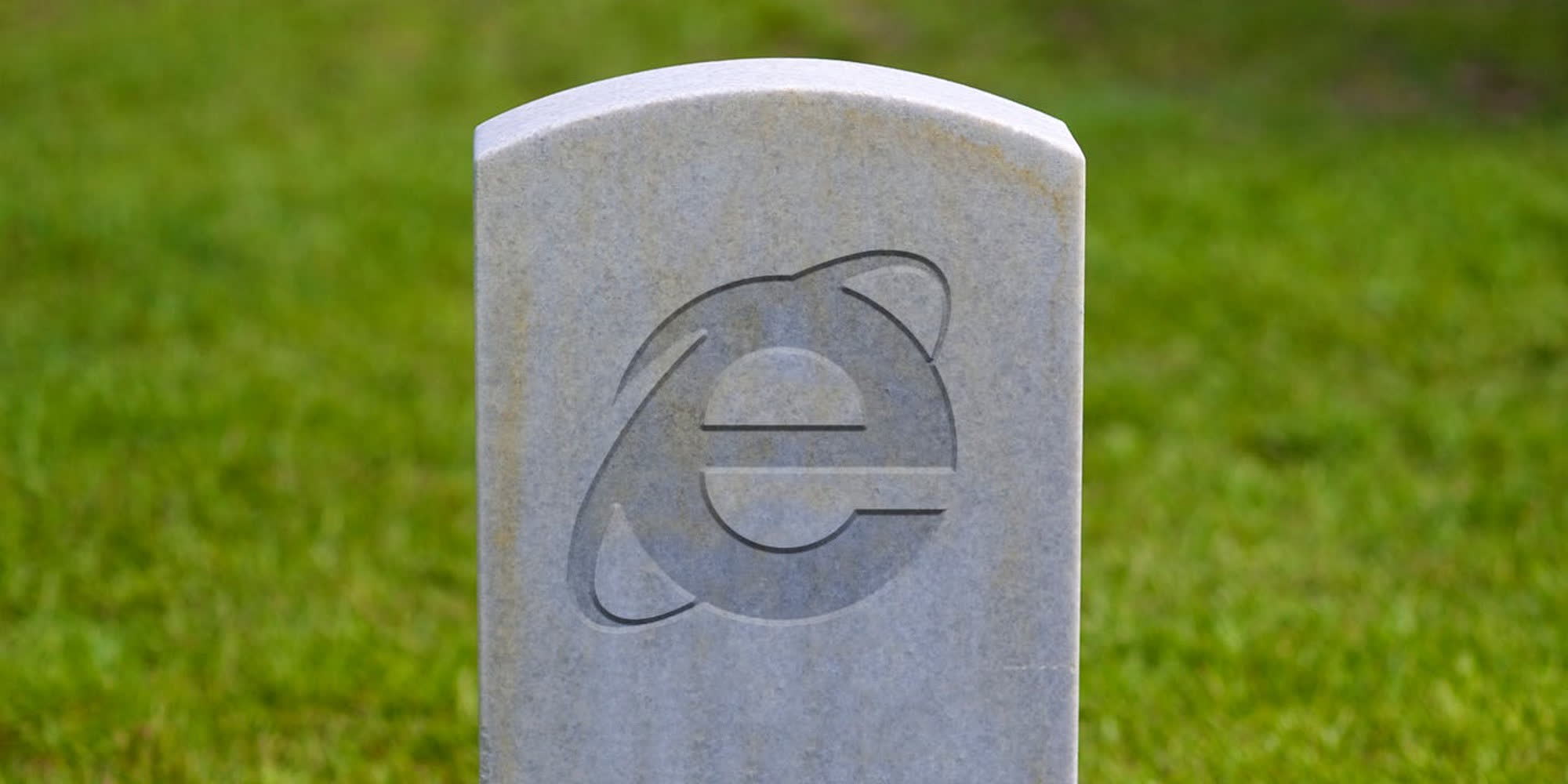 Microsoft has updated its Internet Explorer 11 desktop app retirement FAQ, providing new exceptions for companies and organizations still relying on IE's UI elements. The future of Internet Explorer still is in Microsoft Edge, as Redmond says, but customers' feedback forced the company to make yet another U-turn in its everlasting quest to purge the IE ghost from the Windows platform.
Internet Explorer 11 as a proper application is formally dead on Windows 10 since June 5, 2022, when Microsoft stopped supporting the ancient browser, and it was permanently disabled for certain versions of Windows 10 on February 14, 2023.
Applications and services which still require IE are now redirected to Microsoft Edge, where the "IE platform" (Trident/MSHTML browser engine, Web Object Control, and Component Object Model) can still be invoked in a special "IE mode" for specific use cases. Windows 11 also includes the IE browser engine but not the IE application.
Microsoft was previously planning to remove any visual reference to IE11 from Windows 10, including the browser icon, which could still be pinned to the OS Taskbar, with an update scheduled for June 2023. However, the revised IE retirement FAQ now says otherwise: organizations "will maintain control" over determining when the IE11 UI elements are to be removed from devices. IT teams can always remove IE11 visual references on Windows 10 by using the Disable IE policy, Microsoft notes.
Over the coming months, Redmond is planning to restrict the number of cases where IE11 is still accessible by redirecting "a small subset" of those troublesome scenarios to the newer browser platform. Edge provides a supported and "more secure" internet and browser environment, Microsoft says in its FAQ.
While visual references to IE are essentially gone for traditional consumers, Internet Explorer's decaying body will continue to exist in Windows for years to come. Microsoft is planning to support IE mode (namely the Trident/MSHTML browser engine) "at least" through 2029, in sync with the lifecycle of current and future Windows client, server, and IoT releases.
https://www.techspot.com/news/98777-microsoft-internet-explorer-empty-husk-live-windows.html