Posts: 15,105 +191
Staff member
The big picture: Jimmy Donaldson, better known by his YouTube persona MrBeast, launched a virtual restaurant chain in partnership with Virtual Dining Concepts in 2020. MrBeast Burger operates out of existing kitchens, enabling restaurants to create a new revenue stream without impacting their normal business. The ghost kitchen concept allowed MrBeast Burger to expand rapidly without having to physically build its own restaurants. Donaldson hoped the burger franchise would help build his brand but according to a recent lawsuit, the partnership has had the opposite effect.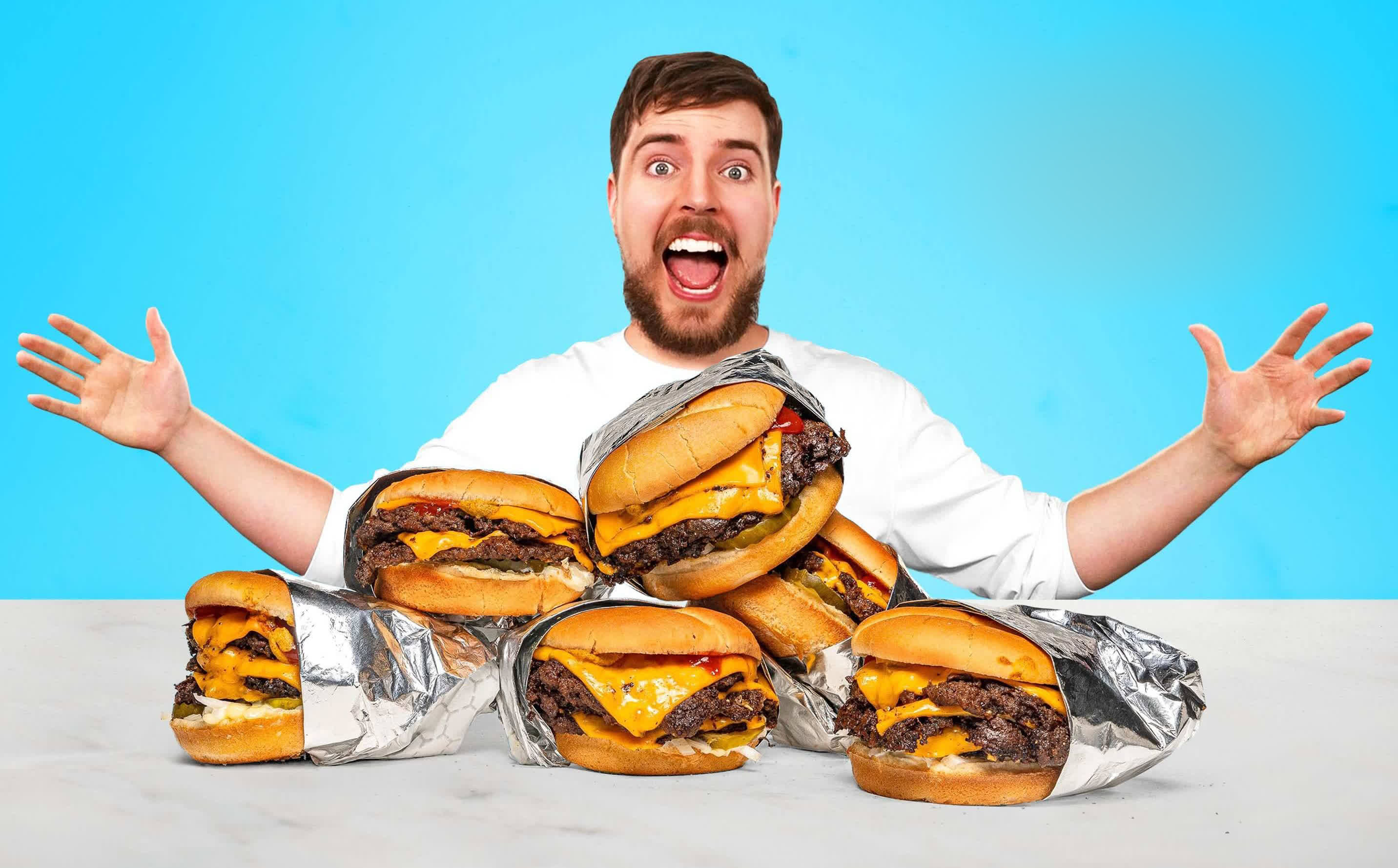 Donaldson's suit against Virtual Dining Concepts alleges breach of contract, and he is asking a judge to terminate his contract. Things went smoothly at first - they sold a million burgers in the first three months and had 1,700 partner restaurants by 2022 - but it didn't take long before quality took a sharp turn south.
According to the complaint, Virtual Dining Concepts is more interested in rapid expansion in order to pitch its concept to other celebrities than providing delicious food. Donaldson highlighted several negative reviews from upset customers, who described the food as "disgusting," inedible," and "revolting." Donaldson said his complains to the company "fell on deaf ears."
MrBeast said his partner also used his image on social media without his permission, and registered trademarks they had no rights to. Worse yet, Donaldson said he has not received any money from the venture.
It is not terribly surprising that MrBeast Burger ended up in this situation. In fact, I'd be more surprised if the venture had been a success. Anyone can make a burger and fries, but everyone does it differently. A burger from a burger joint isn't going to taste the same as one made by a Mexican restaurant. In the food services industry, consistency is everything.
Furthermore, ghost kitchens aren't public-facing meaning their name isn't attached to the final product. Do they really care if the food they put out isn't the best it can be? And in a pinch, can you guess which side of the kitchen is going to get neglected first?
https://www.techspot.com/news/99642-mrbeast-sues-ghost-kitchen-partner-over-unacceptable-burgers.html