Posts: 9,351 +119
Staff member
In brief: Imagine a game that mixes modern Assassin's Creed, The Witcher 3: Wild Hunt, Elden Ring, Zelda, and Red Dead Redemption 2 into a single, stunningly beautiful package. That's what Crimson Desert appears to have done, based on the new trailer, leaving some to ask if it can really be that good.
Pearl Abyss, maker of MMO Black Desert, unveiled a new gameplay trailer for Crimson Desert at Gamescom Opening Night Live.
The South Korean developer has been pretty quiet about the single-player open-world adventure since 2021 when it said it wanted more time to add new ideas. Based on the clip, it looks like Pearl Abyss has added every new idea.
The trailer initially looks a little Elden Ring with some Chivalry 2 thrown in (apart from the arm wrestling). Everything then goes a bit Witchery/Assassin's Creed as our hero explores what is a stunning open world on horseback. There are also notice board quests, including, it seems, retrieving sheep. We also see him buying items from merchants, an impressive-looking fishing section, flute playing, hijacking carts GTA-style, animal petting, and more.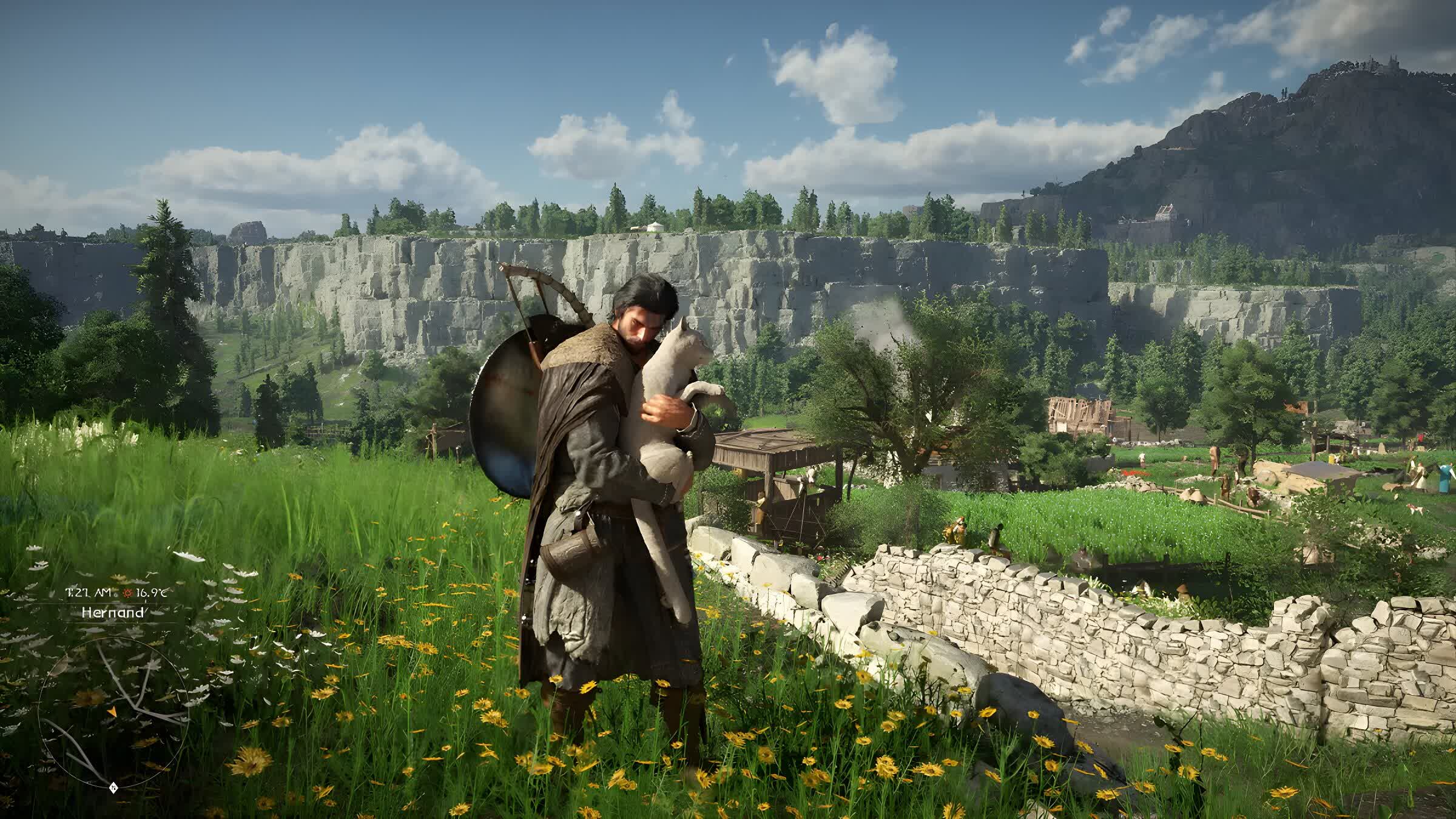 Not content with what already looks like an expansive adventure game, Pearl Abyss has added hot-air-balloon travel, puzzles, mystical paths, climbing, horse taming (and drifting!), pole vaulting, flying/gliding, massive explosions, skydiving, QTEs, and what appears to be an Ent from Lord of the Rings.
The whole thing looks incredible, a bit too incredible for some commentators, who doubt whether the final version will live up to the trailers due to it being overly ambitious for Pearl Abyss. If the game does resemble the footage, though, we could be looking at a big hit.
Crimson Desert is set to release on PC and console simultaneously. There's been no official launch date since it was delayed from the original 2021 window, but it looks as if Pearl Abyss is aiming to get the game to market at some point next year.
In other news from Gamescom, the PC requirements for Forza Motorsport were released. Owners of RTX 4080 (16GB) cards can celebrate as that GPU is considered "ideal" for the game.
https://www.techspot.com/news/99892-new-trailer-open-world-game-crimson-desert-look.html