Posts: 4,046 +1,362
Staff member
Is it a battery or a truck? Who needs a power generator during severe weather when you own a Chevy Silverado? Yes, coming soon to GM vehicles near you is "Vehicle-to-Home" (V2H) technology. Cheeky remarks aside, this feature will allow owners of compatible cars or trucks to draw power to their homes during outages.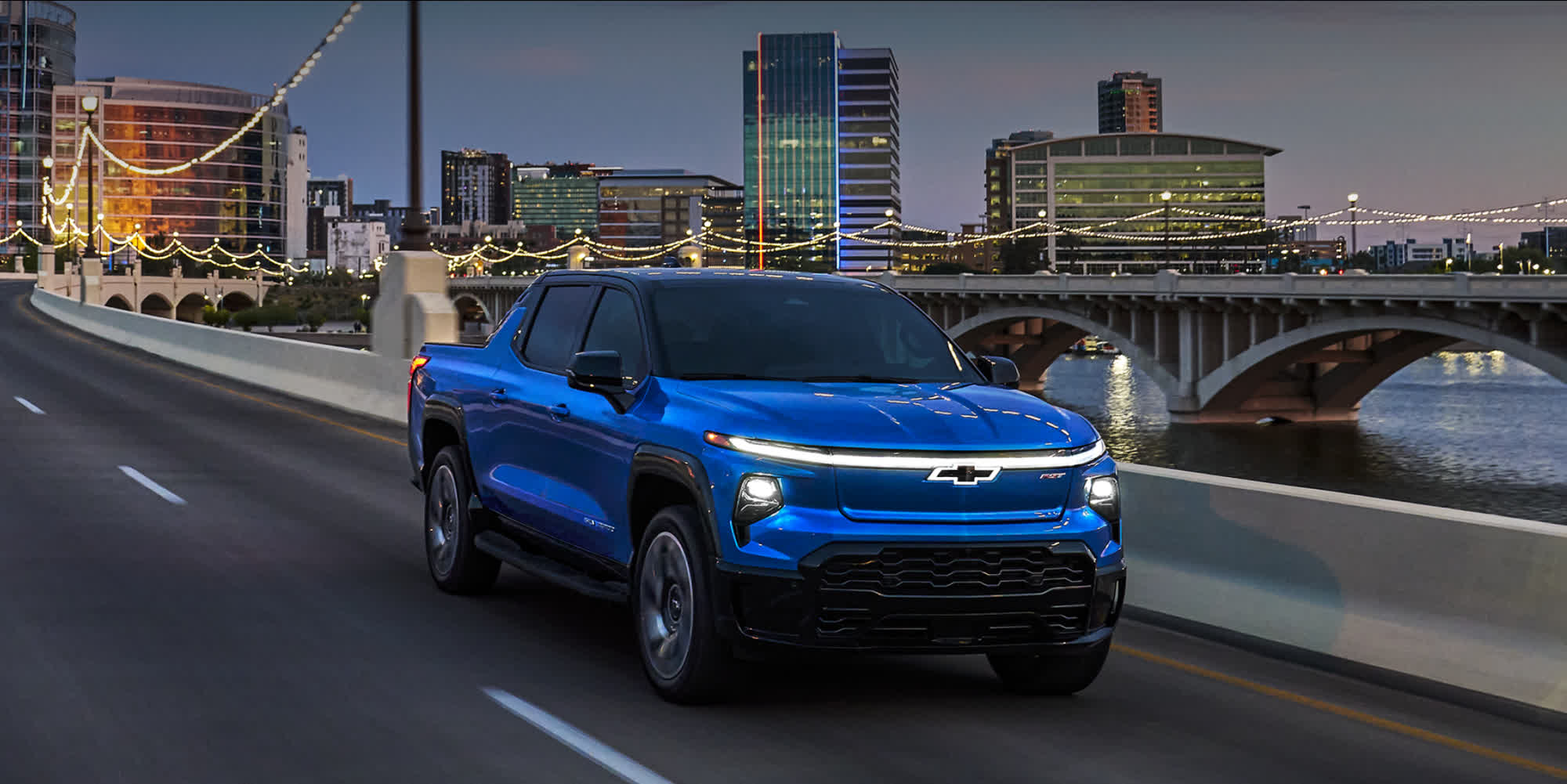 On Tuesday, General Motors announced it would soon equip select GM electric vehicles with bidirectional charging – a feature it calls "V2H." The initial 2024 lineup will include Chevrolet Silverado EV RST, GMC Sierra EV Denali Edition 1, Chevrolet Blazer EV, Chevrolet Equinox EV, Cadillac LYRIQ, and the just revealed 2025 Cadillac Escalade IQ.
The innovation is the latest product in GM Energy's power management lineup. Bidirectional charging means that the same interface owners use to charge their cars from their home's power supply can also reverse current to provide the house with limited emergency electricity from the EV's battery during a power outage. Users can also selectively activate it during peak demand days to offset their drain on the energy grid, the most common cause of brownouts in some areas.
"GM Energy's growing ecosystem of energy management solutions will help accelerate GM's vision of an all-electric future by further expanding access to even more benefits that EVs can offer," said GM Energy Vice President Wade Sheffer. "By integrating V2H across our entire Ultium-based portfolio, we are making this groundbreaking technology available to more consumers, with benefits that extend well beyond the vehicle itself and at broader scale than ever before."
Of course, a prerequisite of the feature is GM's Ultium Home Energy Management System (sold separately), which requires wired installation into the home. This caveat could be a deal breaker for those renting their residence or who don't want to shell out for a home charger. However, this is a typical side purchase offered by other manufacturers like Tesla that many opt-in to for convenience.
It also requires the GM Energy Cloud software platform. The company's press release did not mention whether or not the Energy Cloud services are free or subscription-based. Its website didn't shed much light on that question either, but judging by the ongoing subscription trend in the automotive industry, it's probably best to expect a pay-as-you-go service model.
Although the initial vehicle rollout is limited, GM expects to have all its Ultium-based EVs equipped with V2H by 2026. As new vehicle production deadlines draw near, the company promises more information about additional compatible vehicles.
https://www.techspot.com/news/99748-select-2024-gm-evs-can-power-home-during.html