What just happened? The latest report from "market intelligence" company TrendForce depicts an improving business scenario for the DRAM industry. The explosive rise of AI server procurements stopped revenue decline, with major manufacturers poised to return to profitability soon.
Nvidia is essentially amassing a fortune by selling server GPUs for AI model training, and memory chip makers have likewise increased their shipment volumes for High Bandwidth Memory (HBM) and DDR5 products. For the second quarter of the year, TrendForce says that the DRAM industry has experienced a substantial quarterly increase in revenues.
The rising demand for AI servers has driven growth in HBM shipments, TrendForce states, while retailers have built their DDR5 inventory up for the client side of the DRAM business. The industry reached a combined revenue of $11.43 billion in the second quarter (up 20.4% quarter-over-quarter), halting a decline that kept going for three consecutive quarters.
Samsung, which is still the leading company in the memory industry with a slightly lower market share of 39.6%, experienced revenue growth of 8.6% QoQ reaching $4.53 billion. SK Hynix became the second largest memory chip manufacturer (30,1%) with an impressive revenue growth of 48.9% QoQ ($3.44 billion). Micron also experienced double-digit growth (15.7%) with $2.95 billion revenue.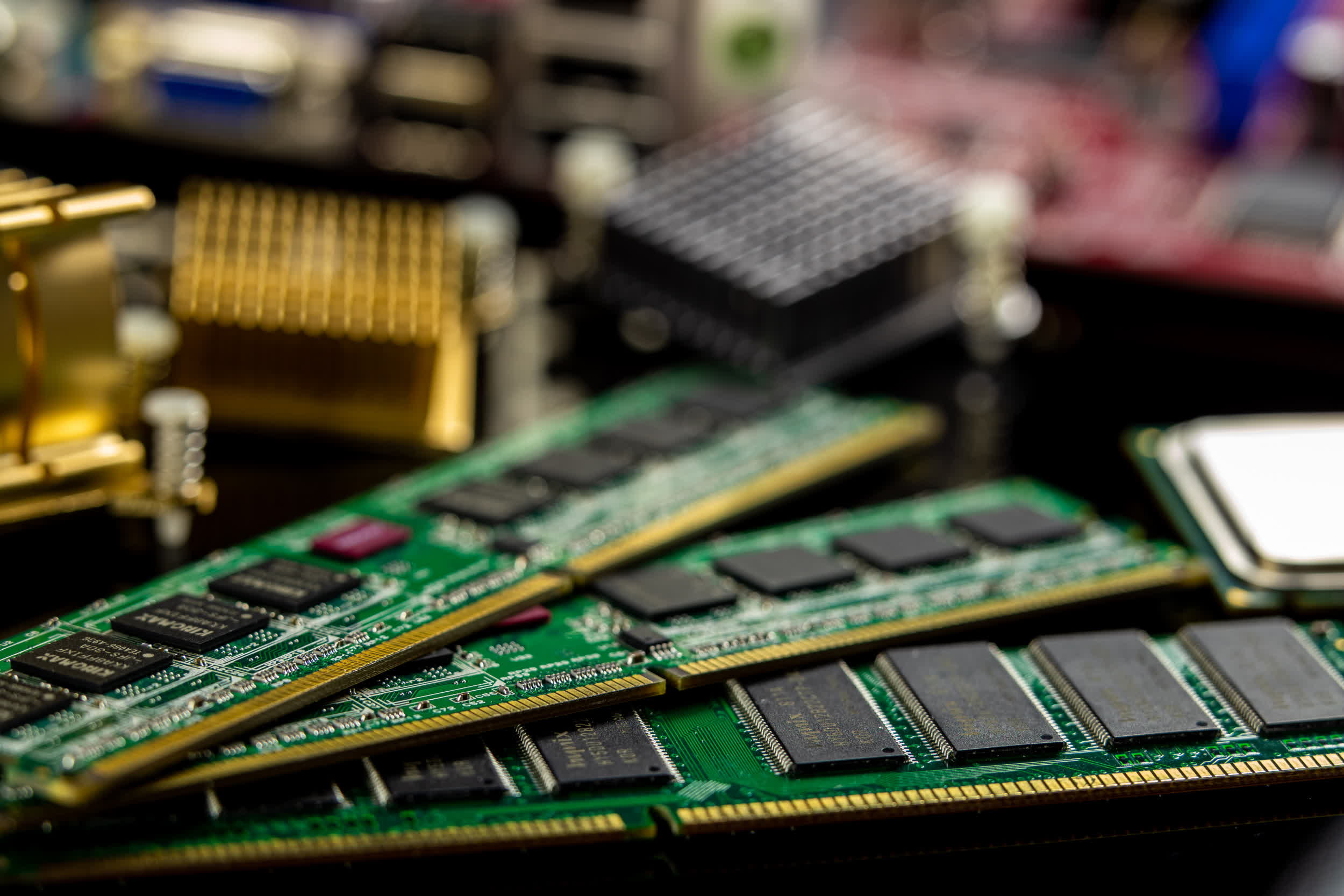 TrendForce highlights how, despite growing revenue levels, operating profit margins for the largest chip manufacturers are still in the negative. In the second quarter of the year, Samsung improved its margins from -24% to -9%. SK Hynix also increased its profitability perspective going from -50% to -2%. Micron experienced a smaller improvement going from -55.4% to -36%.
The consulting firm says that the average selling price (ASP) for memory chips was "relatively stable" or growing, especially for HBM chips which have a higher ASP compared to DDR5 modules. For the third quarter of the year, TrendForce is predicting that the DRAM industry will continue to experience revenue growth. Suppliers will reduce their production output, prices will stop their declining spiral and operating margins will finally shift from losses to gains.
Q2 provided a chance for growth to smaller chip manufacturers as well, with Nanya (2.0% market share), Winbond (0.9%), and other companies increasing their revenue levels. Taiwan-based PSMC was the only company to experience negative revenue growth compared to the previous quarter (-10.8%).
https://www.techspot.com/news/99918-trendforce-predicts-return-profitability-dram-industry.html