Posts: 9,343 +119
Staff member
What just happened? WeWork, the office space-sharing giant, is facing difficult times. The company has admitted there is "substantial doubt" about its ability to continue operating, crashing the firm's shares by 25% in extended trading. The share price has now fallen 95% over the last 12 months.
WeWork said in its second-quarter earnings report that "substantial doubt exists about the company's ability to continue as a going concern." Going concern is a term for a company that has the resources needed to continue operating indefinitely until it provides evidence to the contrary. If a business is not a going concern, it means it's gone bankrupt . To try and avoid this scenario, WeWork said it will focus on reducing rental costs, negotiating more favorable leases, increasing revenue, limiting capital expenditure, and raising capital.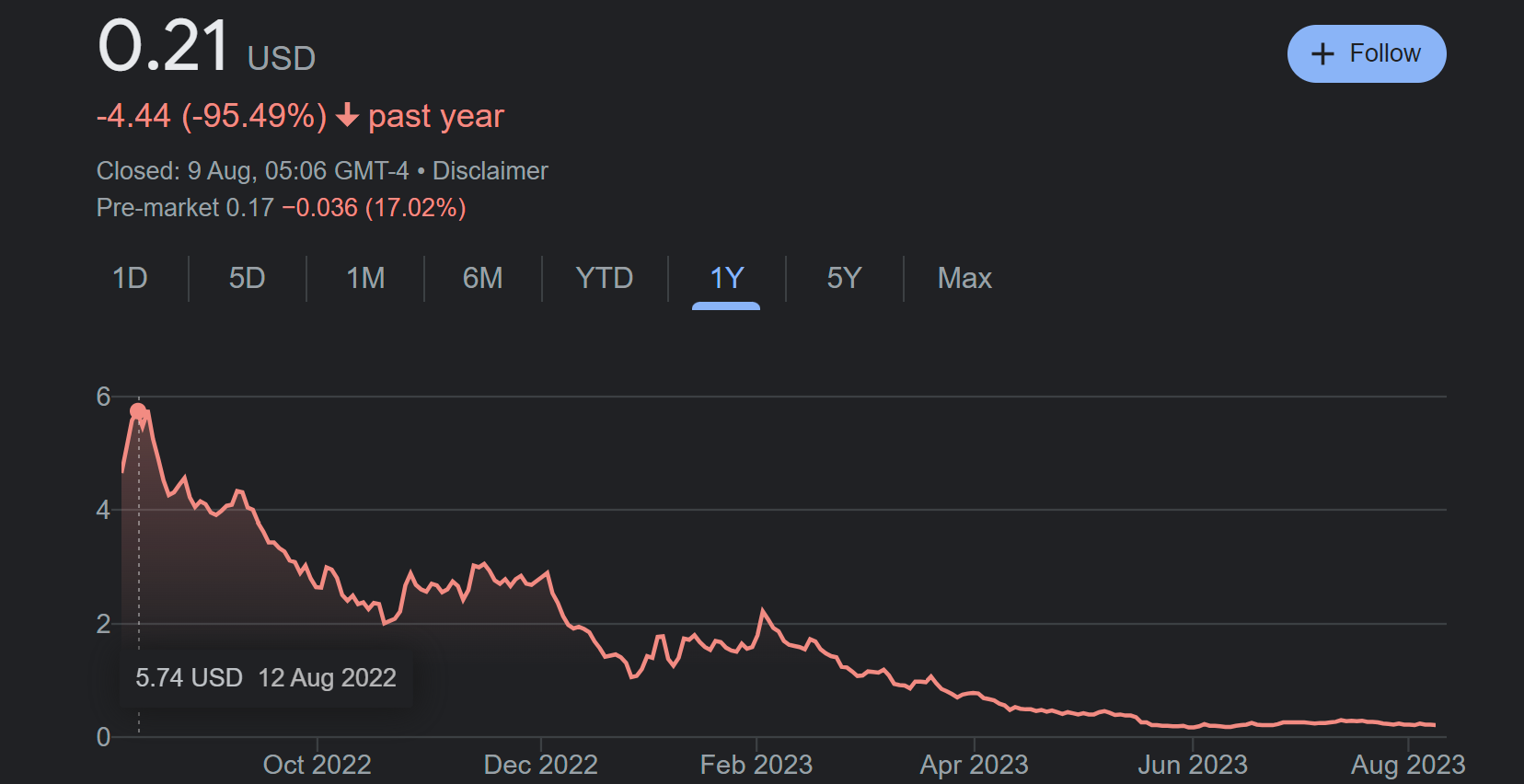 WeWork's share price has tanked over the last 12 months
WeWork's business of renting out office space meant it was hit especially hard during the pandemic when lockdowns forced people to work from home. The company had been showing signs of recovery over the last year, but it appears that the pace has been too slow.
Interim CEO David Tolley cited the challenging economy, an excess supply in commercial real estate, increased competition from similar services, and softer-than-expected demand resulting in a decline in memberships for the company's recent woes. WeWork's statement highlighted "losses and projected cash needs, combined with increased member churn and current liquidity levels."
WeWork still has 512,000 members in 33 countries, but membership is down 3% YoY and the occupancy in its buildings dipped from 73% to 72%. The company reported a net loss of $397 million on consolidated revenue of $844 million during the previous quarter.
WeWork remains confident that it can avoid the worst-case scenario. "The company's transformation continues at pace, with a laser focus on member retention and growth, doubling down on our real estate portfolio optimization efforts, and maintaining a disciplined approach to reducing operating costs," said Tolley.
WeWork was once valued at $47 billion by Japanese owner SoftBank, but things started to turn sour in 2019 when an IPO was canceled mostly due to internal turmoil brought on by the misconduct accusations against co-founder and CEO Adam Neumann. Its value dropped to $7.8 billion just a few months later.
WeWork said in March that it had struck deals with Softbank and other investors to reduce its debt by around $1.5 billion. The company's shares are down more than 95% over the past 12 months, with the current price sitting at just 21 cents.
https://www.techspot.com/news/99716-wework-warns-ubstantial-doubt-over-future-shares-plunge.html