Winamp Full
5.9.2.10042
The legendary Winamp media player can handle MP3 audio, CDs, and streaming broadcasts.
Winamp is a fast, flexible, high-fidelity music player for Windows. Winamp supports playback of many audio (MP3, OGG, AAC, WAV, MOD, XM, S3M, IT, MIDI, etc) and video types (AVI, ASF, MPEG, NSV), custom appearances called skins (supporting both classic Winamp 1.x/2.x skins and Winamp 3 freeform skins), audio visualization and audio effect plug-ins (including two industry dominating visualization plug-ins), an advanced media library, Internet radio and TV support, CD ripping, and CD burning.
This Full version plays MP3s, AAC, WMA, and more; Compatible with Winamp 2 Plug-ins; Full Support for classic and modern skins; Plays Videos; has a Powerful Media Library; Browse Internet Radio & TV Stations; Integrated Internet Music Videos & Songs; Bundled Visualizations; and Burn & Rip CDs.
Winamp features: a playlist editor and a 10-band graphic equalizer with user-definable presets that can automatically load specific files. It also includes Windows Media Technology 4.0 input/output support and the industry-standard Fraunhofer MP3 decoder.
Features
Wireless desktop sync with Winamp for Android
iTunes Library Import
Major podcast overhaul including new directory powered by Mediafly
New Windows 7 support including taskbar player controls
Available in 16 languages including Turkish, Romanian & Brazilian Portuguese
Improved playlist generator
Add the Winamp Toolbar and control playback from your browser (optional)
What's New
Winamp 5.9.2 release notes
New: [ml_fanzone] Connect to the online Winamp Fanzone
New: [ml_hotmix] Connect to the Hotmix Radio service
Improved: [gen_crasher] Added correct Windows 11 detection method
Improved: [ml_wire] Replace internal IE engine with Qt v5.12 engine (w.i.p.)
Fixed: Erroneous "URL: Winamp Command Handler" filetype association
Fixed: [Big Bento] Drag titlebar issue
Fixed: [Big Bento] Config overlap issue
Fixed: [ml_local] Drag to rearrange smart view order causes corruption
Fixed: [ml_playlists] Memory leaks
Misc: Added option for RC builds in Update notifications
Misc: All DLLs are now digitally signed
Misc: Many more general tweaks, improvements, fixes and optimizations
Replaced: jnetlib.w5s functions moved to new wac_network.w5s component
Replaced: dlmgr.w5s functions moved to new wac_downloads.w5s component
Updated: [jpeg] ijg-libjpeg 9e
Final 5.9.1 Release Notes:
Improved: [ml_local / nde] Memory footprint reduction
Improved: [ml_local] Load time speedup and other optimizations
Improved: [ml_online] Increased maximum bandwidth (from 350 to 3500)
Improved: [playlist/ml_playlists/ml_pmp] Playlist loader/writer refactoring
Improved: [dlmgr] Increased buffer size for faster podcast downloads
Improved: [Bento skin] Increased menu & config widths to help with translations
Improved: [Installer] VS2019 runtime checker script (thanks Pawel Porwisz)
Fixed: Hang when reopening Winamp if previously placed on disconnected monitor
Fixed: [Installer] Silent install switch blocked by external dependencies
Fixed: [gen_ff] Windowshade and Docked Toolbar modes not remembered on restart
Fixed: [gen_tray] Settings not being saved after Winamp restart
Fixed: [in_mp4/libmp4v2] Overflow and seek issues with specific mp4 videos
Fixed: [in_wave/libsndfile] Error parsing list subchunks with some riff headers
Fixed: [ml_downloads] Cancelling multi-selection only cancelled first item
Fixed: [ml_playlists] Crash when editing playlist entry
Fixed: [ml_wire/xml] Display of non-Latin characters in Podcasts
Fixed: [out_ds] Crossfader broken in Bento/Modern skin EQ
Fixed: [out_ds] Potential buffer overflow issues
Fixed: [out_wasapi] Crash on opening flv videos (rendering still needs fixing)
Fixed: [playlist/ml_playlists] Memory leaks
Fixed: [playlist/ml_playlists] Reported issues with special/unicode characters
Fixed: [vis_avs] AVS Editor menu not localized when lang pack applied
Misc: Many more general tweaks, improvements, fixes and optimizations
Misc: Replaced nu::PtrMap with std::map and nu::PtrList with std::vector
Misc: [vcpkg] changed from manifest to classic mode
Removed: [wbm] Lazy-loading wbm system files (no longer required)
Updated: [in_flac/enc_flac] libFLAC 1.4.2
Updated: [in_mod] libopenmpt 0.6.6
Updated: [OpenSSL] OpenSSL 3.0.5
Updated: [vpx] libvpx 1.12.0
Updated: [xml] expat 2.4.9
Updated: [zlib] zlib 1.2.13
New/Improved: [ml_downloads/ml_playlists] Download context menu in ML
New: [ml_nft] Import, play and download music from your NFT Library (optional)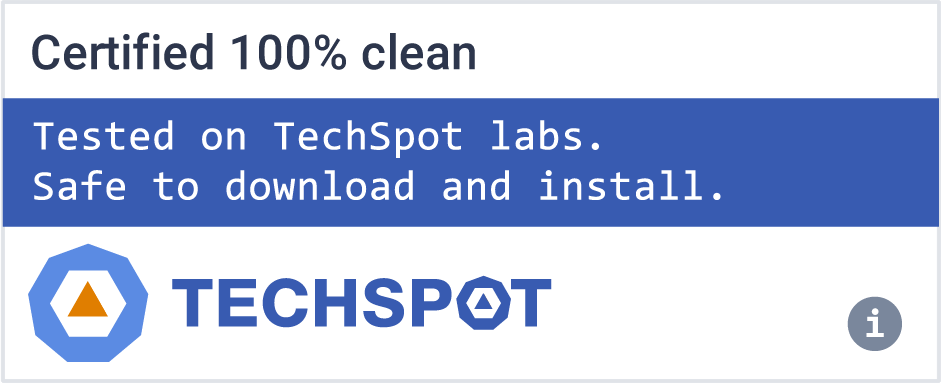 Software similar to Winamp
23