TunnelBear is the world's easiest to use consumer VPN software that securely "tunnels" your internet connection to locations around the world. TunnelBear can be used to protect your privacy, to bypass internet censorship and to experience the internet as people in other countries experience it.
Is TunnelBear a trustworthy VPN?
Yes, TunnelBear is a trustworthy VPN provider with no-activity-logs. In terms of encryption, it uses standard AES-256 encryption with an SHA-256 hash for authentication.
Where can I tunnel to and from with TunnelBear?
TunnelBear has more than 40 servers in different locations which will let you connect from, you can see the countries here.
Does TunnelBear work on Linux?
No, TunnelBear is compatible with Windows, macOS, iOS and Android. It also offers browser extensions for Google Chrome and Mozilla Firefox. For Linux you should check out ProtonVPN which is also free.
What is the difference between the browser extension and the desktop app?
TunnelBear browser extension will let you browse privately as if you're in another location but it will only encrypt your traffic for that particular browser, unlike the TunnelBear apps (desktop and mobile), which will encrypt all network traffic from the device.
Is TunnelBear free?
TunnelBear has a free VPN option that allows only 500MB per month. If you need more data for browsing privately, paid plans start at $3 per month.
Features
Simple and Handsome
On/off simplicity paired with a handsome map to visualize your connection. An app so thoughtfully designed, a bear could use it.
VigilantBear
Don't worry if you lose your Wi-Fi connection, TunnelBear has your back. It will block all unsecured traffic until everything has safely reconnected.
Strong Encryption
TunnelBear uses strong AES 256-bit encryption by default. Weaker encryption isn't even an option.
GhostBear
Is your VPN blocked in some countries? With GhostBear, you can make your VPN-encrypted data less detectable to governments, businesses and ISPs.
Trusted Networks
Have your TunnelBear conveniently connect or disconnect based on a list of networks you trust.
Browse privately
Secure your data and hide your IP address behind a bear.
Experience the Internet as if you're in another country
A TunnelBear can "tunnel" you around censorship and blocked sites to another country of your choosing.
Zap creepy trackers
Block the website trackers (ads, analytics, scripts, social buttons) that track everything you and your family do online.
A TunnelBear is really, really simple
On. Off. On. Off. You get the idea.
Download a free TunnelBear today and enjoy an open and unrestricted Internet.
How does TunnelBear work?
TunnelBear hides your location using a virtual private network, or VPN for short. We'll try to explain what exactly that is without all the technonerd vocabulary.
When you use the internet, each time you click on a link to open a new page, you send a signal to the website you're accessing saying something like "hey, show me the page where I can watch that cool new video". In internet terms, this is called a request.
Each of these requests contains a unique identification number called an "IP address", which is basically your online mailing address when you're connected. It's used to say to the internet "hey, this request came from here, send any pages I request to this address".
Your address will be unique to the internet connection you're using so it's different when you're at the coffee shop versus at home. However, because this request contains your location, websites are able to find out where you're located and block you from accessing certain information.
What's New
Android
Android version updated to 4.1.9
Took the Bears to the groomers. Just love that New Bear smell, don't you?
macOS
macOS version updated to 5.2.0
Revamped and redesigned! Taking the best of the old, TunnelBear has a shiny new look and feel for macOS.
WireGuard officially supported. Bear speed +9.
After 7 extensive calisthenics classes (and one online certification), the Bears are more flexible than ever. Users are now free to move and resize the app. .
The preferences menu has moved. You can now locate your preferences in the menu bar, or by pressing [command] + [,] with TunnelBear selected.
New connection settings allow better control over the VPN. For advanced users, you can now select which VPN protocol you wish to use.
Two Bears are better than one! New architectural advancements will allow your Bear to tunnel websites outside of the VPN. Check out our new SplitBear feature.
Many additional improvements beneath the fur.
47% more (two-headed) Bears.
Windows
Windows version updated to 4.8.0
Bear will now watch when you sign-in or create an account (don't worry, no peeking when entering your password).
Two Bears are better than one! New architectural advancements will allow your Bear to tunnel websites and apps outside of the VPN. Check out our new SplitBear feature.
Bear fired from Twitter. Say goodbye to bonus data flows and say hello to an increased default data limit.
Lots of under-the-fur changes.
Ate some bugs.
57% more Bears.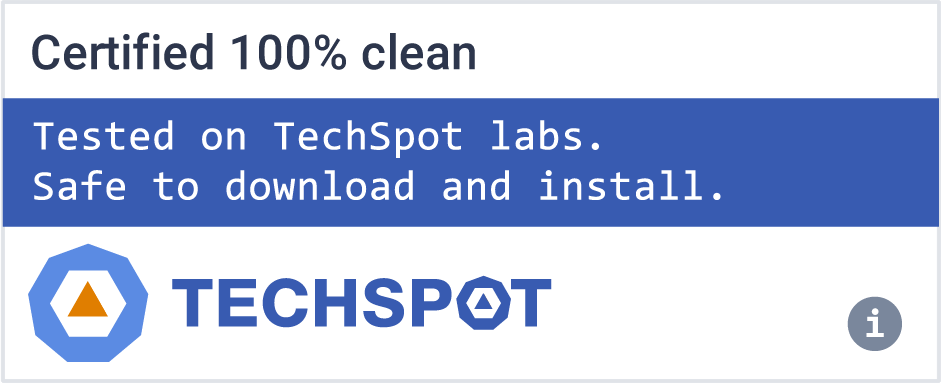 Windows, macOS, Android, iOS
Software similar to TunnelBear
15