Microsoft PowerToys
0.70.1
PowerToys is a set of utilities for power users to tune and streamline their Windows experience for greater productivity.
PowerToys is a set of utilities for power users to tune and streamline their Windows experience for greater productivity. Inspired by the Windows 95 era PowerToys project, this reboot provides power users with utilities to squeeze more out of the Windows shell and customize it for their individual workflows.
What tools are included in PowerToys?
Microsoft keeps adding utilities to the suite, however the 21 main tools are: Always on Top, PowerToys Awake, Color Picker, FancyZones, File Explorer Add-ons, File Locksmith, Hosts File Editor, Image Resizer, Keyboard Manager, Mouse utilities, Mouse Without Borders, Peek, Paste as Plain Text, PowerRename, PowerToys Run, Quick Accent, Registry Preview, Screen Ruler, Shortcut Guide, Text Extractor, and Video Conference Mute.
What is the purpose of PowerToys?
PowerToys are smaller add-ons or utilities that can enhance and customize your Windows experience. Microsoft created PowerToys for power users looking for a bit more personalization and tweakability.
What are the two most useful tools in PowerToys?
PowerToys offers several handy tools for specific use cases, but two very popular ones are FancyZones, which lets you rearrange your window layout to run multiple apps on one screen, and PowerToys Run, which is a Spotlight-like launcher that includes quick search for apps and files in Windows.
Is Microsoft PowerToys free?
Yes, PowerToys is free and open-source.
Does PowerToys work on Windows 11?
PowerToys is compatible with Windows 10 and Windows 11
Getting started
To kick the tires on the first two utilities, download the installer here. The main PowerToys service runs when Windows starts and a user logs in. When the service is running, a PowerToys icon appears in the system tray. Selecting the icon launches the PowerToys settings UI. The settings UI lets you enable and disable individual utilities and provides settings for each utility. There is also a link to the help doc for each utility. You can right click the tray icon to quit the Power Toys service.
PowerToys settings UI.Note that some PowerToys functionality requires running in an elevated process. Elevation is required to interact with and manipulate windows from processes that have a higher set of rights than the current user. This is why the PowerToys.exe requests elevation when launched.
If you find bugs or have suggestions, please open an issue in the Power Toys GitHub repo. The backlog for creating new utilities is here. You can provide feedback on the backlog to suggest new ideas or a different priority order by joining the backlog discussion in this issue.
Current PowerToy utilities
The currently available utilities include:
Mouse Without Borders
Control a set of machines using the same keyboard/mouse, share clipboard between the machines and transfer files between the machines.
Peek
A system-wide utility for Windows that allows you to preview file content without the need to open multiple applications or interrupt your workflow. It offers a seamless and quick file preview experience for various file types, including images, web pages, Markdown files, text files, and developer files.
Always on Top
Always on Top enables you to pin windows on top of all other windows with a quick key shortcut (â Win+Ctrl+T).
PowerToys Awake
PowerToys Awake is designed to keep a computer awake without having to manage its power & sleep settings. This behavior can be helpful when running time-consuming tasks, ensuring that the computer does not go to sleep or turns off its screens.
Color Picker
ColorPicker is a system-wide color picking utility activated with Win+Shift+C. Pick colors from any currently running application, the picker automatically copies the color into your clipboard in a set format. Color Picker also contains an editor that shows a history of previously picked colors, allows you to fine-tune the selected color and to copy different string representations. This code is based on Martin Chrzan's Color Picker.
FancyZones
FancyZones is a window manager that makes it easy to create complex window layouts and quickly position windows into those layouts.
File Explorer add-ons
File Explorer add-ons enable preview pane rendering in File Explorer to display SVG icons (.svg), Markdown (.md) and PDF file previews. To enable the preview pane, select the "View" tab in File Explorer, then select "Preview Pane".
Image Resizer
Image Resizer is a Windows Shell extension for quickly resizing images. With a simple right click from File Explorer, resize one or many images instantly. This code is based on Brice Lambson's Image Resizer.
Keyboard Manager
Keyboard Manager allows you to customize the keyboard to be more productive by remapping keys and creating your own keyboard shortcuts. This PowerToy requires Windows 10 1903 (build 18362) or later.
Mouse utilities
Mouse utilities add functionality to enhance your mouse and cursor. With Find My Mouse, quickly locate your mouse's position with a spotlight that focuses on your cursor. This feature is based on source code developed by Raymond Chen.
PowerRename
PowerRename enables you to perform bulk renaming, searching and replacing file names. It includes advanced features, such as using regular expressions, targeting specific file types, previewing expected results, and the ability to undo changes. This code is based on Chris Davis's SmartRename.
PowerToys Run
PowerToys Run can help you search and launch your app instantly - just press the shortcut Alt+Space and start typing. It is open source and modular for additional plugins. Window Walker is now included as well. This PowerToy requires Windows 10 1903 (build 18362) or later.
Shortcut Guide
Windows key shortcut guide appears when a user presses â Win+Shift+/ (or as we like to think, â Win+?) and shows the available shortcuts for the current state of the desktop. You can also change this setting and press and hold â Win.
Video Conference Mute
Video Conference Mute is a quick way to globally "mute" both your microphone and camera using â Win+Shift+Q while on a conference call, regardless of the application that currently has focus. This requires Windows 10 1903 (build 18362) or later.
Languages
Currently, PowerToys is available in the following languages: Chinese (simplified), Chinese (traditional), Czech, Dutch, English, French, German, Hungarian, Italian, Japanese, Korean, Polish, Portuguese, Portuguese (Brazil), Russian, Spanish, Turkish.
Community led and developed in the open
Our goal for the PowerToys project is for it to be an extension of the Windows power user community and for it to provide the functionality these users find most valuable. Our backlog of utilities is on GitHub, and we encourage the community to provide feedback on the backlog in this issue. Each utility has its own feature backlog. You can also contribute to the Windows shortcut guide backlog and the FancyZones backlog. For new utility suggestions, please create a new issue to discuss the idea.
Creating your own PowerToys utilities
While opening bug reports, feature suggestions, and feedback on the backlog are all incredibly valuable for this project, if you're one of the many power users that are also developers, you can contribute directly to the product.
When the PowerToys project was first announced this spring, we didn't think the reception would be as enthusiastic as it has been. The project started with just an empty repo, with a roadmap and a place for power users to provide suggestions and ideas. However, over 4000 users starred the repo, showing a strong interest in the project. Given this enthusiasm, we're anticipating many developers will want to contribute to PowerToys, and we've made sure that the documentation, project architecture, and tools are ready for the community to dive in.
Before getting started, it's worthwhile to read the contribution guidelines for the project. After that, you should read the "Developer Guidance" section of the PowerToys readme, which has a link to the new PowerToys utility Visual Studio template. Each utility is a .dll, which is loaded by the PowerToys runtime and each utility can provide settings to the PowerToys settings framework with a JSON blob. The settings UI takes this JSON and automatically creates a settings UI for the utility. More information on the settings format can be found in the Settings spec.
What's New
#26142, #26439 and #26525 - UX improvements in the Peek and Mouse Without Borders settings pages.
#26152 - The new PowerToys Run plugin for opening other PowerToys was missing some files in the installer and should work properly now.
#26235 - Peek and Mouse Without Borders process crashes in event viewer should now be reported correctly on Bug Reports.
#26150 - The Peek shortcut is now only captured if the active window is the Desktop, Explorer or Peek.
#26192 - Users can now use the Settings to specify host name and IP correlation in Mouse Without Borders, to account for VPN scenarios.
#24047 - Fixed a cause for possible leaks and/or infinite cycles in C# utilities that use events.
#26137 - The Peek windows can be closed using the Escape key.
#26181 - Created a setting for Peek to always run not elevated, so that it handles files in network shares correctly.
#26318, #26373 and #26431 - Peek and dev file preview now support showing Visual Studio project common files and .ini compatible files.
#26419 - Fixed a blinking issue when loading code files in Peek.
#26160 - Fixed a playback notification that would stick when using Peek on video files.
#26243 - Peek now tries to appear on the same monitor as the File Explorer window that triggers it.
#26133 - Fixed small Peek UI on high DPIs.
#26361, #26162 and #26478 - Reduced Peek memory usage and possible leaks.
#26246 - Fixed Mouse Without Borders layout always resetting to one row after some time.
#26366 - Added a setting to close the Peek window after it loses focus.
#26338 - Fixed the mouse activating thumbnails on top of the screen when switching to another machine in Mouse Without Borders.
#26470 - Fixed a silent Peek crash when trying to open it from File Explorer with no files selected.
#26261 - Fixed an issue causing Mouse Without Borders to prevent other connected machines from going to sleep.
#26454 - Disabled a deprecated shortcut in Mouse Without Borders that was interfering with other software.
#26517 - Don't remove the Mouse Without Borders service on upgrade. This issue will still affect users upgrading from 0.70.0 to a newer version, but it's fixed going forward.
#26521 - When Mouse Without Borders detects the service doesn't exist, it will still try to operate in the "no service" mode.
#26524 - Fixed a bug causing Mouse Without Borders to click a window on the current machine when switching to another machine.
#26259 - Added a winget-cli configuration file for PowerToys.
Previous Release Notes:
Highlights
New utility: Mouse Without Borders enables you to interact with other computers from the same keyboard and mouse and share clipboard and files between the machines. We've upgraded it to .NET 7 and made a few small adjustments to fit inside the PowerToys model. Thanks @truong2d and the rest of the contributors from the Microsoft Garage!
New utility: Peek is a utility that shows a quick preview of files selected in File Explorer when you press a shortcut (Ctrl+Space by default). Thanks @SamChaps!
Registry preview Quality of Life improvements. Thanks @randyrants!
Awake Quality of Life improvements. Thanks @dend!
Mouse Jump Quality of Life improvements. Thanks @mikeclayton!
General
New utility: Mouse Without Borders. Thanks @truong2d and other original contributors!
New utility: Peek. Thanks @SamChaps!
Fixed a bug causing saved settings to clear sometimes when upgrading PowerToys.
Font, icon and corner radius adjustments in the UI across utilities. Thanks @Jay-o-Way!
Awake
Update to command line output to match the arguments. Thanks @rpr69 for creating a PR to help fix this.
Fix crash happening when setting an expiration date on time zones with a negative offset relative to UTC (This was a hotfix for 0.69).
Fix missing logging file when installing (This was a hotfix for 0.69).
Upgraded Awake to a new version, with Quality of Life improvements and fixing many issues regarding Awake not resetting or not keeping the computer awake when expected. Thanks @dend!
FancyZones
Fixed accessibility issues on the Editor.
File Locksmith
Fixed tooltips having a transparent background (This was a hotfix for 0.69).
File Explorer add-ons
Add a Setting to select a background for the SVG Preview. Thanks @zanseb!
Installer
Added more utilities to terminate when installing to help prevent files that sometimes are leftover from uninstall.
Keyboard Manager
Fixed an issue causing mapping to media keys to type additional characters.
Measure Tool
Created a setting to specify the default measure tool. Thanks @zanseb!
Mouse Jump
Reduced dependency on WinForms utility classes. Thanks @mikeclayton!
Improved popup responsiveness. Thanks @mikeclayton!
Added a setting to set a custom sized window. Thanks @mikeclayton!
Added some shortcuts for screen navigation. Thanks @mikeclayton!
Peek
New utility: Peek. Thanks @SamChaps, who drove the effort! Many thanks for all the contributors who made it possible: @danielchau, @estebanm123, @Joanna-Zhou, @jth-ms, @miksalmon, @niels9001, @RobsonPontin, @sujessie, and @Sytta!
PowerToys Run
Add a plugin to start other PowerToys. Thanks @davidegiacometti!
Added code to the Shell plugin to use Windows Terminal. Currently accessible only through manipulating the settings file directly. Thanks @phoenix172!
Quick Accent
Added a missing character to the Welsh language.
Registry Preview
Specify minimum size / position values for the UI (This was a hotfix for 0.69). Thanks @randyrants!
Fixes in the UI command bar (This was a hotfix for 0.69). Thanks @randyrants!
Fix crash on opening a file picker when running elevated (This was a hotfix for 0.69). Thanks @randyrants!
Fixed tooltips having a transparent background (This was a hotfix for 0.69).
Fixed a file size limit typo. Thanks @idma88!
Improve hexadecimal value parsing. Thanks @randyrants!
Added a button to open the Registry Editor at a selected key. Thanks @randyrants!
Improve key and value parsing. Thanks @randyrants!
Better theme support for caption bar. Thanks @randyrants!
Fix an issue handling empty DWORD and QWORD values. Thanks @randyrants!
Settings
Update the What's New screen to hide the installer hashes in the new format (This was a hotfix for 0.69).
Fix crashes happening when using the Shortcut Control (This was a hotfix for 0.69).
The Settings window now has a minimum width. Thanks @niels9001!
Prevent a second Settings instance from being opened on upgrade.
Fix accessibility issues on many pages. Thanks @niels9001!
Documentation
Fix a dead link in documentation that was pointing to the wrong settings specification. Thanks @zanseb!
Added some missing contributors to COMMUNITY.md
Development
Fixed the CI release pipelines hash generation (This was a hotfix for 0.69).
Added per-user installers to the winget package submission script.
Upgraded the Community Toolkit Labs dependency. Thanks @niels9001!
Fixed building with Visual Studio 17.6. Thanks @snickler!
Upgraded the WebView 2 dependency.
Upgraded the WinAppSDK dependency to 1.3.1.
Fixed a typo preventing the clean up script to run. Thanks @Sajad-Lx!
Fixed encoding on a test file to fix running tests in some configurations. Thanks @VisualBasist!
Made the GPO release assets come named with a version in the build CI output.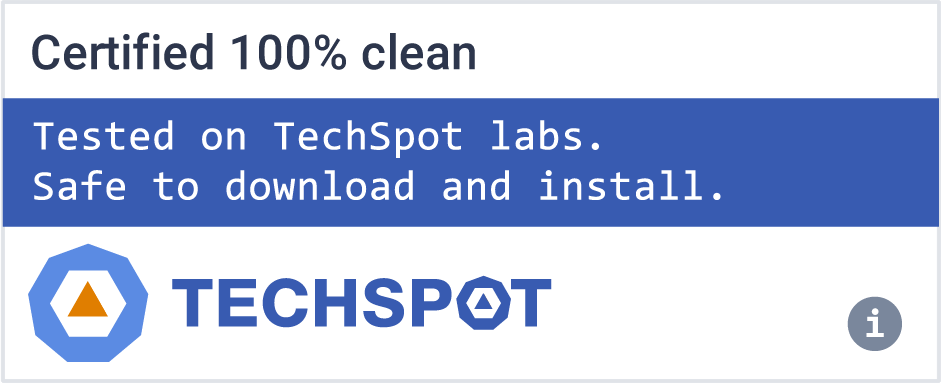 Software similar to powertoys
6