NordPass
5.8.21
Save unlimited passwords for your favorite accounts and apps. Log in to them effortlessly on any device.
No one's got time to write down their passwords and then look for them among hundreds of post-it notes. That's what NordPass is for. It prompts you to save your passwords every time you log in to a new website and remembers them for later use. No need to enter anything manually --- just hit "Save".
Log in automatically
Already saved your most used passwords in NordPass? Great! Next time you log in to your favorite accounts, NordPass will recognize them and offer to fill these details for you. A couple of clicks, and you are in. You can forget your passwords altogether.
Easily import your passwords
But how do I add all the passwords I have on my device? We are glad you asked. Simply open NordPass, and it will automatically find the passwords stored in your browsers. You can import those instantly or, alternatively, upload a CSV file with passwords exported from another password manager.
Access passwords from a browser
To make password management even simpler, we've also designed the NordPass browser extension. Add it to your favorite browser to autosave and autofill your credentials, generate complex passwords, and find logins whenever you need them. Don't compromise your browsing. Currently available on Chrome, Mozilla Firefox, Edge, Brave, Opera, and Safari.
Sync passwords across all your devices
NordPass automatically syncs your passwords across all the devices and platforms you use, whether it be multiple computers, tablets, or phones. You can access your passwords and other important notes wherever you are. NordPass app currently available on Windows, macOS, Linux, Android, and iOS.
Store your digital valuables
Store more than passwords --- jot down secure notes, save credit card details, and add your home address. Always have important information at hand, whether you're browsing or shopping online.
Store unlimited passwords
NordPass has no storage limits. You can store as many passwords as you wish. Find the logins to your favorite websites and apps all in a single place, at any time. All you need is to remember one Master Password.
Note things that matter
We understand that it's not just passwords you might want to protect. That's why we've created Secure Notes --- jot down things like your Wi-Fi code, alarm system code, or your wedding anniversary to find them quickly and easily.
Keep credit card details handy
The times when you left your online shopping order because you couldn't find your wallet are over. Keep your credit card details in NordPass and find them on any device next time you shop online. Simply scan them with a built-in OCR scanner --- no manual typing needed.
Save and autofill Personal info
Whether you're shopping online, signing up on a new website or filling any other online form, NordPass will save you time and frustration. Just add your name, email address, phone number, and work or home address in the Personal Info tab and autofill tedious online forms with just a few clicks.
Organize everything into folders
The more organized you are, the easier it is to find things. The same applies to passwords. Sort your passwords, secure notes, and credit card details by Folders. Separate business from pleasure or organize them however you see fit.
Take charge of your security
Your passwords, credit card details, and online notes are as valuable as your physical belongings. Rest assured that they are safe under the protection of NordPass security tools.
Generate complex passwords
Creating strong, hard-to-guess passwords is as important as keeping them safe. Protect your accounts from intruders by generating passwords with the NordPass built-in Password Generator. Choose the length and complexity of your passwords and make them as random as you can. Leave it to NordPass to remember them.
Scan data breaches for password leaks
Sometimes, things don't go as planned. No matter how hard you try to protect your sensitive data, it might still get breached. But there's something you can do: use the NordPass Data Breach Scanner to identify leaked data and vulnerable passwords to protect your accounts.
Identify weak links to secure your accounts
We have another great built-in feature to help you strengthen the security of your accounts. Scan your passwords with the NordPass Password Health tool to identify weak, old, and reused passwords. Perform the scan regularly and update your passwords to keep your accounts secure.
Secure your account with Biometrics
The strongest password you've got is you. Use Biometrics on your NordPass mobile app to unlock your password vault with your face or fingerprint. Easier for you to log in --- harder for bad actors to crack. Enable Biometrics by going to NordPass Settings.
Log in with Two-Factor Authentication
Set up Two-Factor Authentication to add an extra layer of security. This may add an additional step to complete the sign-in, but it also means that knowing your Master Password won't be enough to break into your NordPass account. 2FA currently works with Google Authenticator, Authy, and Duo.
Protected by XChaCha20 encryption
NordPass was designed by cybersecurity experts who employed one of the latest encryption algorithms to protect your data. All passwords and other data you store in NordPass is automatically encrypted with the XChaCha20 encryption algorithm. No matter what, it will look like gibberish to outsiders.
Share passwords securely
Share passwords without the risk of exposing them to prying eyes. Unencrypted channels such as messaging apps or emails can easily be intercepted and compromised. Instead, securely share passwords with other NordPass users and grant full or limited access according to your needs.
Your passwords are only yours
NordPass is designed in a way that your passwords are encrypted on your device and only then stored on Cloud. This means that only you can decrypt them simply by logging in to your account. No one else can access or manage your passwords in any way, not even NordPass employees.
Build Trusted Contacts
To make your password sharing extra secure, add other NordPass users to your Trusted Contacts list. This way, you'll establish an encrypted connection, which can be used to share passwords instantly.
What's New
Android version updated to 3.57.13
macOS version updated to 5.6.11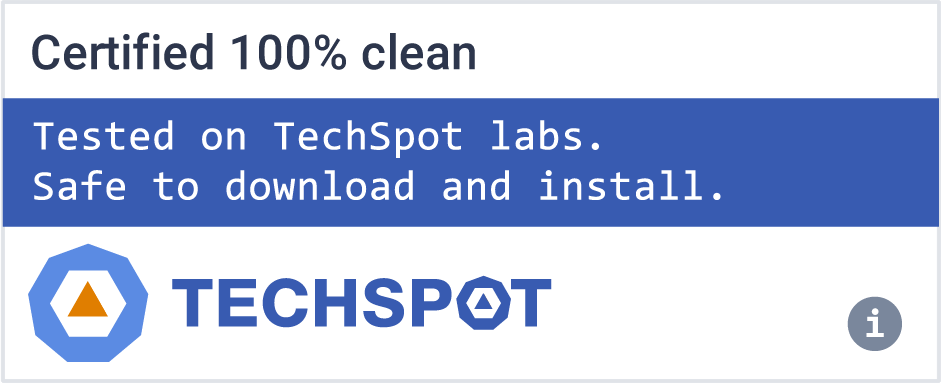 Windows/macOS/Android/iOS
Software similar to NordPass
6