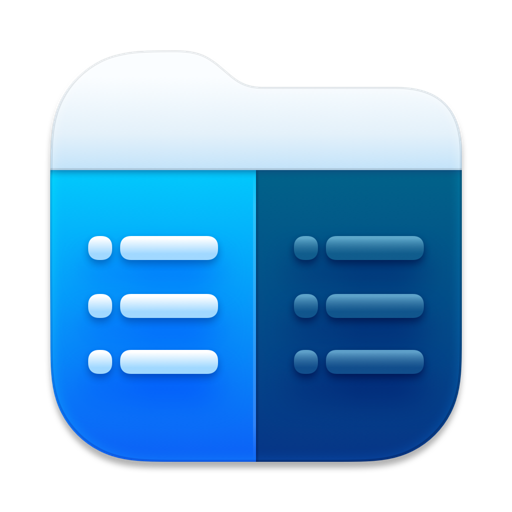 Commander One for Mac
3.6
Commander One is a FTP client for Mac OS.
Besides being a perfect dual-panel file manager, Commander One also flawlessly combines FTP client for Mac as well as cloud computing manager features and provides you with the built-in Mac Terminal emulator making it super easy for you to manage all the system processes.
Dual-panel versatility is amazing
The two-panel system is a gift for those who work with several directories and files at the same time every day. Jumping back and forth across windows is not convenient at all. With Commander One you can have both folders open in the same window. Commander One's interface lets you open an unlimited number of tabs, supports any file types, offers the ability to set up your very own hotkeys for any action, and way more.
Support for hotkeys
Speed up your work on the computer when performing the most frequent tasks. Copy, delete, duplicate, show package content, reload, edit, and much more with a snap of a finger. Set up your own key combos for lightning-fast work with files. Any action is done much faster with your favorite hotkeys. Leave your mouse behind and move faster with hotkeys.
Command Line
Command Line bar offers great control over your files. It is a useful addition for advanced Mac users and not only. There is no longer need to waste time launching the Terminal as a separate application. Your file structure and system processes are in good hands with the built-in Mac Terminal emulator.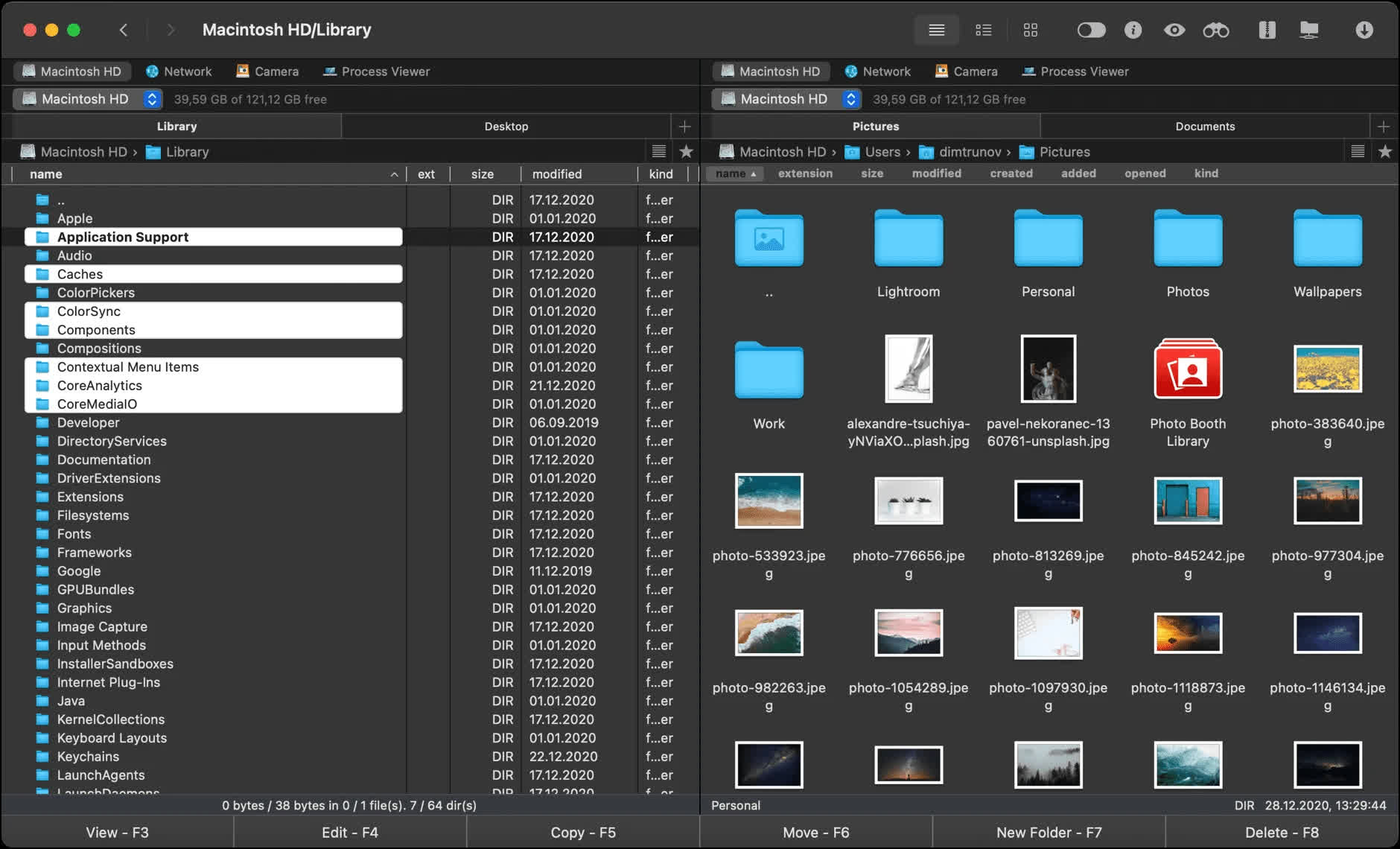 Convenient file operations
Besides being a great Mac FTP client, Commander One is probably the fastest way to copy, move, delete the files, and more. Be able to add all operations to the queue and execute them one after another, search for files using regular expressions. For quick acquaintance with the contents of the file, Commander One offers you a built-in viewer. In addition the app has root access to guarantee you complete control over your files and folders.
Built-in FTP client for Mac
With a built-in FTP manager, you can easily connect to remote servers through FTP, SFTP, or FTPS. With two panels instead of just one, this FTP client Mac solution promotes efficiency and speed and also neatly organizes your file operations in a queue, especially when you have to work with many different servers.
Plugins support
We are working hard to include the most popular plugins with additional functions by third-party developers to enhance the functionality of our Mac FTP solution and file manager. We want to make Commander One the most versatile and feature-rich app to fully satisfy all your needs and wishes.
Night Theme
While the default Commander One theme is very attractive, additional themes with its endless color options can make the experience much more enjoyable. Personalize the app up to your individual preferences. From now on Commander One supports the night theme so you can reduce eye strain and keep up with the times.
Connecting to all servers
Commander One is not only FTP client for Mac but also allows you to quickly connect to a remote server using FTPS and SFTP protocols. Access remote servers with ease and save all settings and passwords in the Keychain.
Numerous connections
Commander One is a perfect connection manager that keeps all remote protocols at one place - allowing you to keep all connections in an active state, have multiple connections at a time and quickly access them.
FTP server as a regular drive
Create a connection to a server thanks to this Mac FTP client and work with the remote server as with a normal directory. Perform the same file operations with files stored on a server as copying, deleting, moving, editing as if you were dealing with the local files.
What's New
Added: support for ssh-agent for SFTP connections.
Added: option to merge folders with matching names when copying and moving.
Added: displaying iCloud Drive in the drive list.
Added: displaying disks of various cloud storage applications in the drive list.
Improved: creating and extracting TAR archives.
Improved: upload delay when uploading files to online connections.
Improved: performance and memory usage when copying local files.
Improved: upload files to connections where disk size cannot be determined.
Fixed: issues with dragging and dropping files to some apps.
Fixed: issues with creating archives on iOS and SFTP connections.
Fixed: issues with unpacking some RAR archives.
Fixed: issues with connecting to some SFTP servers.
Fixed: issues with uploading files to some FTP servers.
Fixed: issues with displaying files with diacritics in the name on SFTP connections.
Fixed: issues with copying symlinks to SFTP connections.
Fixed: issues with pasting files from some applications.
Lots of other minor fixes and improvements (thank you, guys, for your continued feedback!).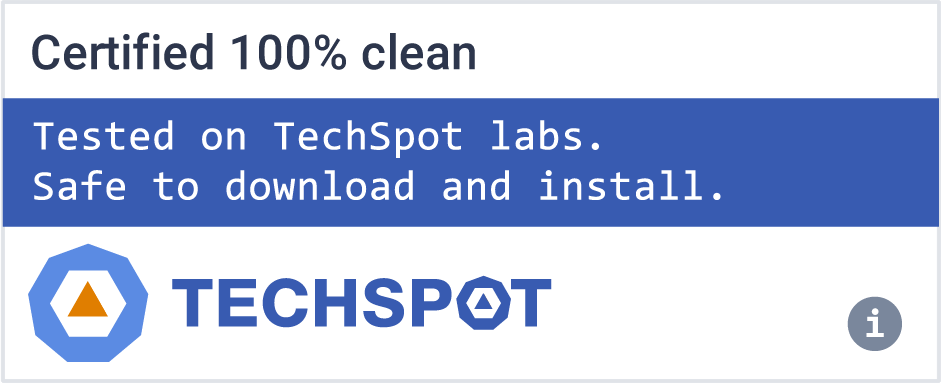 Software similar to Commander One
5