TechSpot is celebrating its 25th anniversary. TechSpot means tech analysis and advice
you can trust
.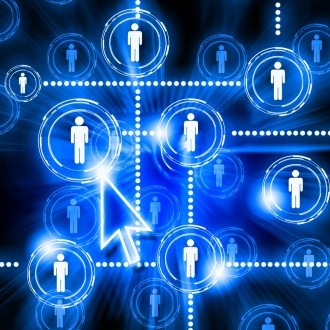 Those hunting for jobs are increasingly finding themselves being judged by their profiles on sites like Facebook and Twitter, as employers delve deeper into the publicly accessible information people store online.
For most people, just searching your name on Google usually turns up a treasure trove of potential data, ranging from profiles of websites online, to information about your activities and in some cases details about last week's antics. While that's not true of everyone, the vast majority of people do little to secure their personal lives from the public domain, which is certainly not helped by overly complicated privacy settings on social networking sites like Facebook.
It is becoming a common practice for employers to review publically available Facebook profiles during interviews. For Justin Basset, a New York-based Statistician, it went further than that, CBS News reports.
Having gone through the normal formalities during the interview, his interviewer then turned to her computer to search for his Facebook page. Upon realizing the applicant's profile was private, she then asked a stunned Bassett for his login information. He refused, and immediately withdrew his application on the grounds that he wouldn't work for an employer that would seek such personal information.
"It's akin to requiring someone's house keys," said Orin Kerr, a George Washington University law professor and former Federal prosecutor who labeled it "an egregious privacy violation."
The situation is similar to that of Robert Collins of Baltimore who was asked for his Facebook password while being interviewed last year when returning to his position as a security guard for the Department of Public Safety and Correctional Services after a leave of absence. During his interview he was asked for his login information for Facebook so the interviewer could check for possible gang affiliations. Despite being shocked at such a request, he complied, stating that he needed the job to provide for his family and felt he had no choice.
Facebook responded with a brief statement, declaring that the site forbids "anyone from soliciting the login information or accessing an account belonging to someone else." The statement is in reference to section four, point eight of Facebook's terms of service which reads, "you will not share your password, (or in the case of developers, your secret key), let anyone else access your account, or do anything else that might jeopardize the security of your account."
Further to this, according to the report by CBS, the Department of Justice also considers it to be a Federal crime to enter a social networking site in violation of its terms of service, although during a recent congressional testimony, the DOJ said such acts would go unprosecuted.
It is understandable that employers turn to publicly available information in a bid to gain further knowledge about the suitability of applicants, but requesting access to private information beyond what is publicly visible is without a doubt in violation of a person's rights to privacy. Though it appears these "voluntary" requests are being granted by those desperate to find work despite feeling uneasy about it.
With that in mind, what would you say, and how would you feel if you were asked during an interview?