TechSpot is celebrating its 25th anniversary. TechSpot means tech analysis and advice
you can trust
.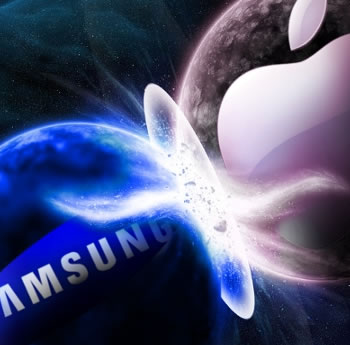 Apple looks set to deal Samsung a further blow after amending a lawsuit filed earlier in the year to include several of the South Korean firm's latest smartphones, bringing the total number of devices that Apple seeks to ban to 22.
The lawsuit filed in February has run parallel to the recently tried case, and accuses Samsung of infringing eight patents for features including its slide-to-lock and universal search. The amended filing now seeks the ban of four more devices, the Galaxy S III, a special version of the Galaxy S III for Verizon, the Galaxy Note and Galaxy Tab 10.1 in addition to those already listed.
Apple's complaint now includes the Galaxy S III, Galaxy S III - Verizon, Galaxy Note, Galaxy S II Skyrocket, Galaxy S II Epic 4G Touch, Galaxy S II, Galaxy S II - T-Mobile, Galaxy S II - AT&T, Galaxy Nexus, Illusion, Captivate Glide, Exhibit II 4G, Stratosphere, Transform Ultra, Admire, Conquer 4G, and Dart. Also included is the Galaxy Player 4.0 and Galaxy Player 5.0 as well as the Galaxy Note 10.1, Galaxy Tab 7.0 Plus and Galaxy Tab 8.9 tablets.
"Samsung has systematically copied Apple's innovative technology and products, features, and designs, and has deluged markets with infringing devices in an effort to usurp market share from Apple," the updated complaint reads. Apple strongly maintains its rival "slavishly copied" its designs and in doing so used its "elegant and distinctive user interfaces" instead of pursuing its own product development.
The new additions follow a recent verdict that awarded Apple a massive $1.045 billion in damages after the jury unanimously agreed that Samsung was infringing on the US firm's intellectual property, patents, trademarks and user interface. While the sheer size of the damages awarded in the US case is unprecedented, Apple hasn't had it all its own way however. Towards the end of last month a South Korean court found both companies to be infringing on each other's patents, and fined them both a relatively small sum.
Judge Lucy Koh will also decide on Apple's requests to permanently ban the eight infringing handsets included as part of the August 24 verdict, on December 20. Apple plans to ask Judge Koh to triple the award to $3.15 billion. The hearing had previously been set for September 20 but Samsung requested more time to prepare.