"Game Ready" Nvidia drivers will soon require GeForce Experience registration
By Gabe Carey 9 comments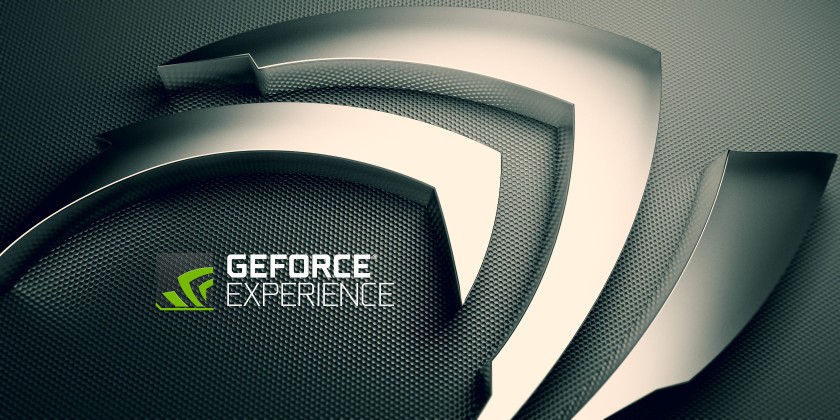 TechSpot is celebrating its 25th anniversary. TechSpot means tech analysis and advice
you can trust
.
Nvidia might be ready to spark some controversy with the release of its new GeForce Experience beta. Iterating on last month's update which allowed players to challenge their online friends to games designed for local co-op, this new update gives players the chance to broadcast gameplay to both Twitch and YouTube Gaming at 60 frames per second at a crisp 1080p resolution.
Additionally, power users donning an Nvidia Shield device can stream from their Nvidia-equipped rigs at up to 60 fps at 2160p or 4K. Oh, and that goes without mentioning that 5.1 surround sound is now able to be streamed to your Shield companion. If you're enthusiastically locked into Nvidia's ecosystem, this is all exciting stuff.
Looking forward, however, there's a real whirlwind of conflict that's likely to ensue. That's because, come December, users won't be able to get Game Ready drivers without a GeForce Experience account.
See, the reason many gamers are willing to shell out a few extra bucks for Nvidia products, as opposed to competing Radeons, is because most major game releases are accompanied by day-one "Game Ready" drivers designed to prevent a long-standing problem in the PC gaming space, that is, that some games just aren't optimized well for every modern graphics card.
But come mid-December, you'll no longer be able to install Game Ready drivers without GeForce Experience and a registered email address with Nvidia. Currently, you can grab these drivers on Nvidia's website, through Windows Update, or via download mirrors like ours, but Nvidia will soon revert to distribute only major key releases on the web, once every quarter. The more recurrent Game Ready drivers will be limited to GeForce Experience users.
Nvidia's Sean Pelletier is optimistic about the forthcoming registration wall (free of charge and no password needed). "We kind of have two camps in terms of gamers," he told a group of journalists. "On one hand you have the gamer that's just casually playing things here and there, using their system for daily use and gaming on the side. They don't want to be inundated with these [Game Ready] drivers..."
"On the other side of the equation you have enthusiast gamers, who get excited about preloading a game, who want to play a game the day it comes out with all the bells and whistles," Pelletier went on. "That's obviously the demographic we're looking at for Game Ready drivers. We're targeting GFE as a single-source destination for those gamers."
On the positive side, GeForce Experience almost makes PC gaming a more console-like experience, at least in its streamlining of historically disheartening tasks like updating drivers. It moves the process along a lot more automatically.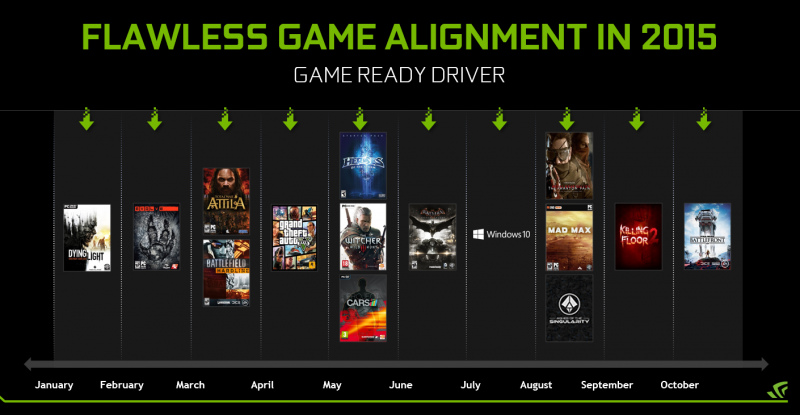 Nvidia's reps revealed in a group call with journalists that a "mid-to-high-90 percent" of its customers already receive their updates through GeForce Experience voluntarily.
In recent years, attractive game bundles have become commonplace with high-end graphics card purchases. For example, Nvidia offered The Witcher 3 to go along with the Titan X earlier this year. Looking forward, it's possible that these freebies could be delivered exclusively through GeForce Experience.
Surely the choice to lock "fast ring" drivers behind a registration wall will piss off a vocal minority, as fundamental changes often do. Thinking on the bright side, Nvidia is building a robust tool to keep gamers happy, so here's to hoping they commit to deliver just that.