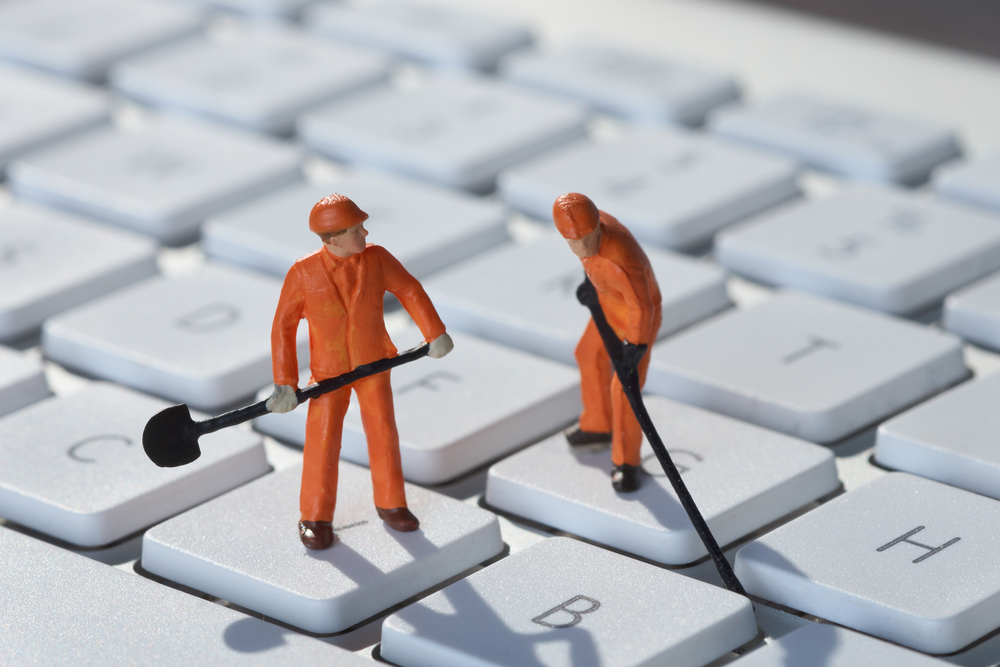 TechSpot is celebrating its 25th anniversary. TechSpot means tech analysis and advice
you can trust
.
Part tech maven, part tech maverick, Kyle Wiens of iFixit is to DIY electronics repair what Mr. Wrigley is to chewing gum. And believe us, if anyone could figure out how to fix an iPhone 6s with a wad of Juicy Fruit, Wiens is the guy.
Wiens isn't afraid to speak his mind on any gadget issue --- and he made waves in late October when he told Patrick Austin of Consumer Reports that "Every computer I've ever bought has been a refurb." Wow. You could just see those shiny new iMacs coming off the assembly line turning green-screen with envy.
While the shopping ins and outs of refurbs get plenty of coverage, the electronic advantages don't get nearly as much media love. So Wiens took time from his busy schedule to walk us through what makes refurbished products rock.
Hard Drives Are Fully-Tested During the Refurb Process
Many shoppers know how to pick computers for hard-drive size --- but as they say, size isn't everything. Wiens shared this little-known trick of the trade that applies to refurbished computers: the burn in. This is a period akin to how new cars get broken in during the first 1,000 miles.
With refurbs, "a lot of manufacturers run the computer through all of their tests again, which is actually good for consumers," he says. "With hard drives, the failure rate is such that it's either going to happen in the first few months, or after five years. So if it's a product with a hard drive, they're running it for a while during the refurbishment; they're going through that burn-in process and you're actually going to be better off."
The Smartphones Refurb Market is Hot
Used cars go through a pre-certification process, but it's not quite the same as how recycled cell phones get gussied up for resale. "If you look at the average life of a smartphone and checked how many owners it had, it's usually three," Wiens points out. "Yet resellers are paying top dollar for those phones, cleaning them up, and selling them --- and it's a huge market."
In fact, research firm IBISWorld reports that as of April, the cell phone recycling market, dominated by the likes of Gazelle, has reached $742 million, with 13% annual growth. "With Gazelle, they get their products in by mail, and then they bring them back to a state that's like new."
The Quality Control is Twice as High
Wiens also cites the rigor that established computer companies put into refurbished gear. "When the products come back to the manufacturer, they go through all the same quality control processes --- in fact, it's twice the quality control because it's their second trip through." That means that for many consumers, refurbished can be way, way better than new: "There are many places in the world where if it's between a used Dell or used Apple versus a new Chinese product, people will take the used product."
No Two 'Furbs Are Alike
While iFixit performs product teardowns on all types of electronics, it's a little harder to apply uniform scrutiny to refurbished goods because each case is unique. Some go back to the factory because Joe Fashion Plate didn't like the color, while other items might have suffered a crack in the shipping process.
Asked if he could in theory do a teardown series dedicated to refurbs of a particular model, Wiens replies, "We could. But the way you'd really tell is to buy 10 of the same thing and power them up for a while, or look inside to see if they've been cleaned properly. It's a consistency thing as well as quality."
If the original manufacturer isn't doing the refurb, it's being farmed out to an outside company --- and that's where you'll want to do some homework.
Refurbishing an Image
If the refurbished market offers so many advantages in terms of efficient function at a low cost, why do some shoppers stay away? "I'm wondering if that's because refurbished goods are sold separately from new products, and that makes people think of them differently. Or maybe it has something to do with the car 'lemon laws,' where there's a negative perception that gets passed on to refurbished products."
While Wiens is a smooth operator under a laptop shell, he doesn't probe under the human skull. "I haven't done psychological research on it," he says, laughing. "I just always go for refurbished."
Refurb Words of Praise, and Pause
While he's dissected gadgets right down to the smallest screw and scrappiest chip, Wiens' personal experience makes for compelling evidence to go refurbished with confidence in reliable performance. He magnifies his Consumer Reports statement to say that he's bought refurbished laptops "from my second computer at least, and I think I've gone through seven MacBook Pro equivalents over the years."
Still, there are some caveats to consider operations-wise. If the original manufacturer isn't doing the refurb, it's being farmed out to an outside company --- and that's where you'll want to do some homework. "Every one has different standards. With PCRR (PC Rebuilders & Recyclers), they do data wipes on the computer, put a new copy of Windows on it, and resell through a lot of reputable brand channels. The job they do is as good as the reputation they have: and in their case, they do a pretty good job."
In the end, Wiens says more buyers should go the refurbished route because there's much to gain in purchasing a product rebuilt to last. Some warranties might not run as long as for new, but that's not the case with big brands such as Apple. (It offers one-year warranties on new and refurbished computers, with prices roughly 15% cheaper for the latter).
But there's one case where he says not to take the plunge. "Don't buy a refurbished camera in Brooklyn," he warns. "There are a lot of well-known scams there. They'll sell the camera but leave out the power adapter. Anywhere in the world but Brooklyn."
Readers, what do you think about refurbished electronics? Are there any items you always --- or never --- buy refurbished?
Lou Carlozo is a contributing writer at dealnews. Republished with permission. Top image by Shutterstock.