Windows 10 Fall Creators Update will be available October 17
Timeline, Story Remix, OneDrive improvements, new cloud features and more
By Greg Synek 12 comments
Microsoft has officially announced that the Windows 10 Fall Creators Update will be arriving on October 17.
The update, which will launch roughly six months after the first, contains a number of fresh features in addition to the usual bug fixes and security patches. A new feature called Timeline allows users to go back to a certain date and time and restore running processes from that time. This can make it easier to pick up working where you left off a few hours ago or even several days ago.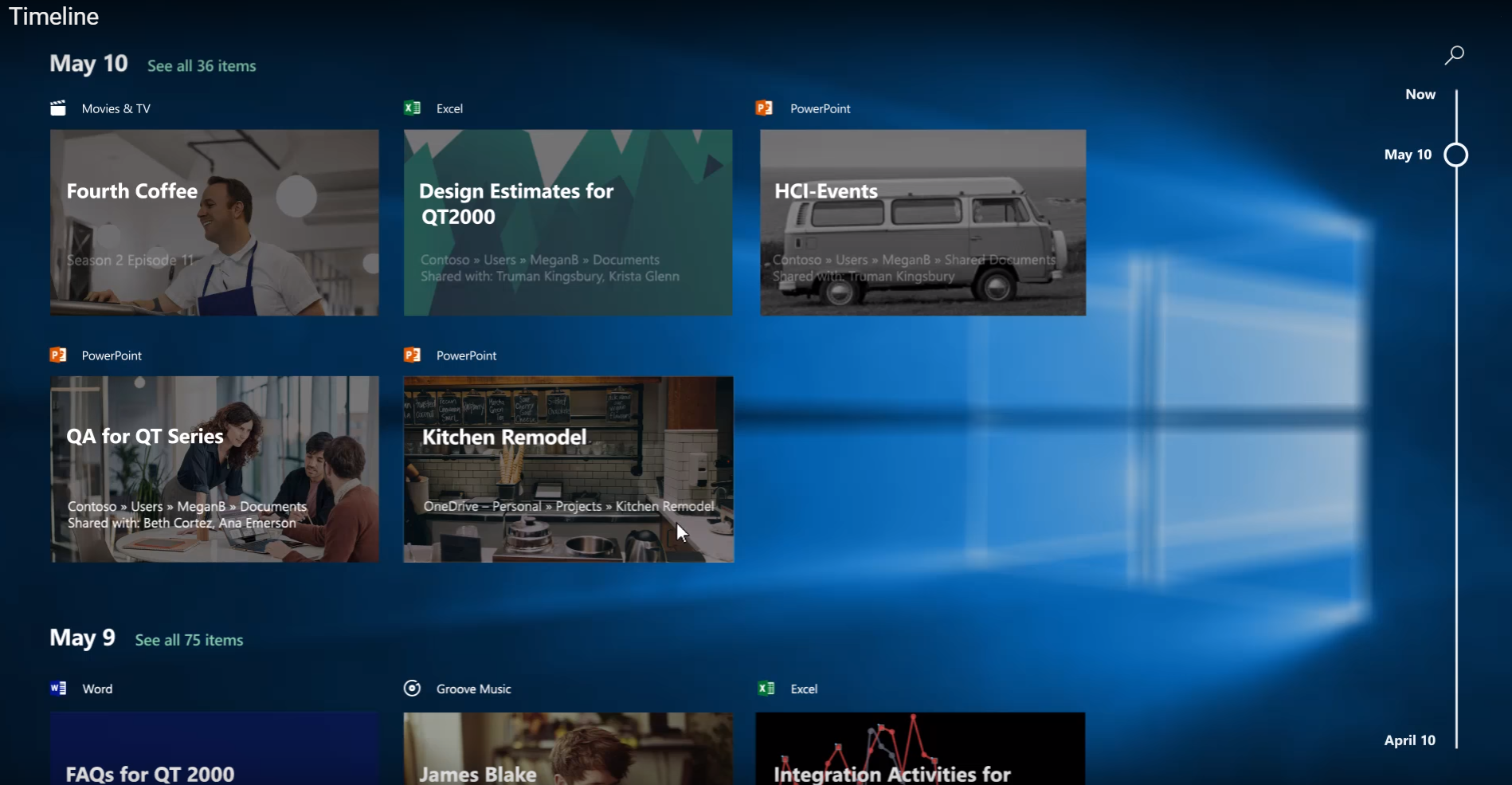 OneDrive is also receiving an overhaul to bring Files On-Demand. Folders and files will be able to selectively be downloaded so that local disk space will not be eaten up by rarely used data.
For those wondering about the now obsolete Windows Movie Maker, a new app called Story Remix will serve as a replacement to provide basic multimedia creation and editing. Images and videos can be dropped in, rearranged and easily turned into a suitable output format.
Cloud-based clipboard support is making its way to Windows as copying from a Windows 10 device to a mobile phone or tablet will eventually be possible. This feature will likely work similarly to the Apple Universal Clipboard feature on Mac OS and iOS.
Previously known as Project Neon, Fluent Design - an effort to make styling and themes more unified across apps and interfaces - will be introduced in this year's Fall Creators Update. All native Microsoft apps will be refreshed with Fluent Design as part of the Creators Update.