Man tapes 68 iPhones to his body in another foiled attempt at smuggling tech into China
Once again, the "abnormal posture" gave it away
By Rob Thubron
TechSpot is celebrating its 25th anniversary. TechSpot means tech analysis and advice
you can trust
.
Facepalm: It's been almost an entire month since we last heard a story of Chinese customs busting someone trying to sneak thousands of dollars worth of hardware into the country by strapping it to their body. Have the criminals learned their lesson? Not judging by the latest case, which saw a man try the familiar method with 68 iPhones.
CnBeta writes that on July 21, officials at China's Qingmao port customs noticed a man walking with an "abnormal posture" when entering the country through the nothing to declare lane.
Customs officials probably knew exactly what to expect given that less than a month earlier, someone with a similarly abnormal stance was spotted at the same port and found to have 306 CPUs strapped to themselves.
It seems the 68-year-old man from the most recent incident believed he could do a better job using the same technique. Instead of strapping over 300 processors to himself, though, he taped 68 iPhones to his abdomen and lower legs.
That's a weighty number of phones, so it's no wonder customs officers suspected something was wrong, but we have seen people carrying more. A woman in 2017 tried to smuggle 102 iPhones and 15 luxury watches weighing more than 40 pounds through Shenzhen Louhu customs. Authorities found the woman had four layers of iPhones strapped all the way around her torso and waist.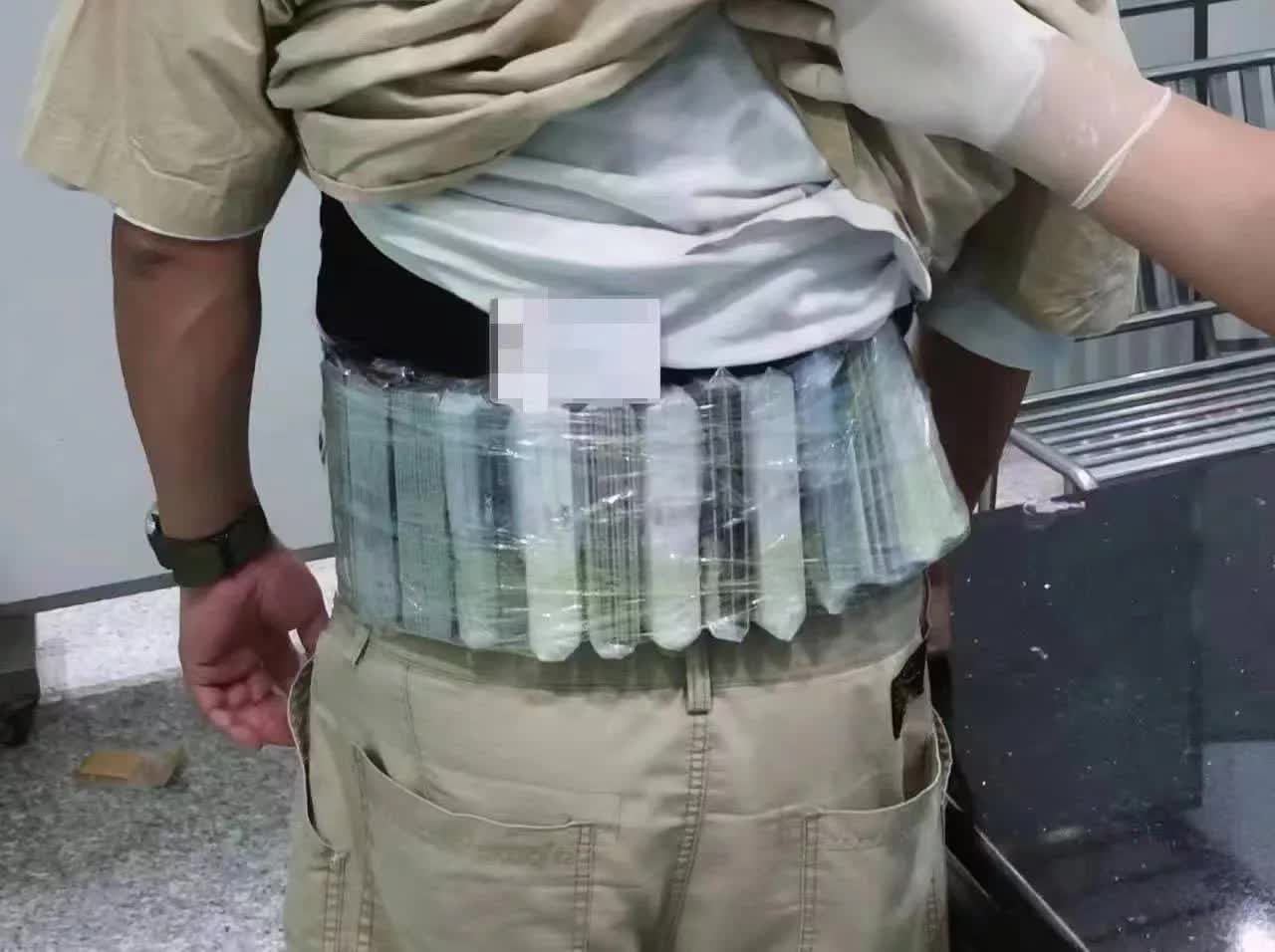 Selling that many phones, or any type of hardware, in China without paying import taxes can result in a lucrative profit for the smugglers. It's why so many people try their luck. In addition to the two iPhone incidents mentioned here, the most recent case was a man who strapped 420 SSDs to his body (above). We also saw a pair of men who tried to smuggle 256 Intel Core i7-10700 and Core i9-10900K processors, then worth $123,000, by attaching them to their calves and torsos at the height of the chip shortage in 2021. Another man did the same thing a year later, wrapping 160 CPUs and 16 folding phones to his body, and it was March when someone tried this with 239 CPUs.
There were cases that didn't involve tape stuck to flesh. A woman in 2022 tried to enter China with over 200 Intel CPUs hidden in a fake pregnant belly, and a man this year tried to sneak 84 SSDs past Chinese customs by stuffing them inside an electric scooter. Some people take the easier option and simply lie about what's inside the crates they are transporting, like the man who tried to smuggle HK$30 million (about $3.8 million) of electronics through Man Kam To Control Point from Hong Kong into mainland China a few months ago.