Intel Z97 Motherboard Roundup: Asus, Asrock, EVGA, MSI & Gigabyte
Page 6 :

EVGA Z97 FTW By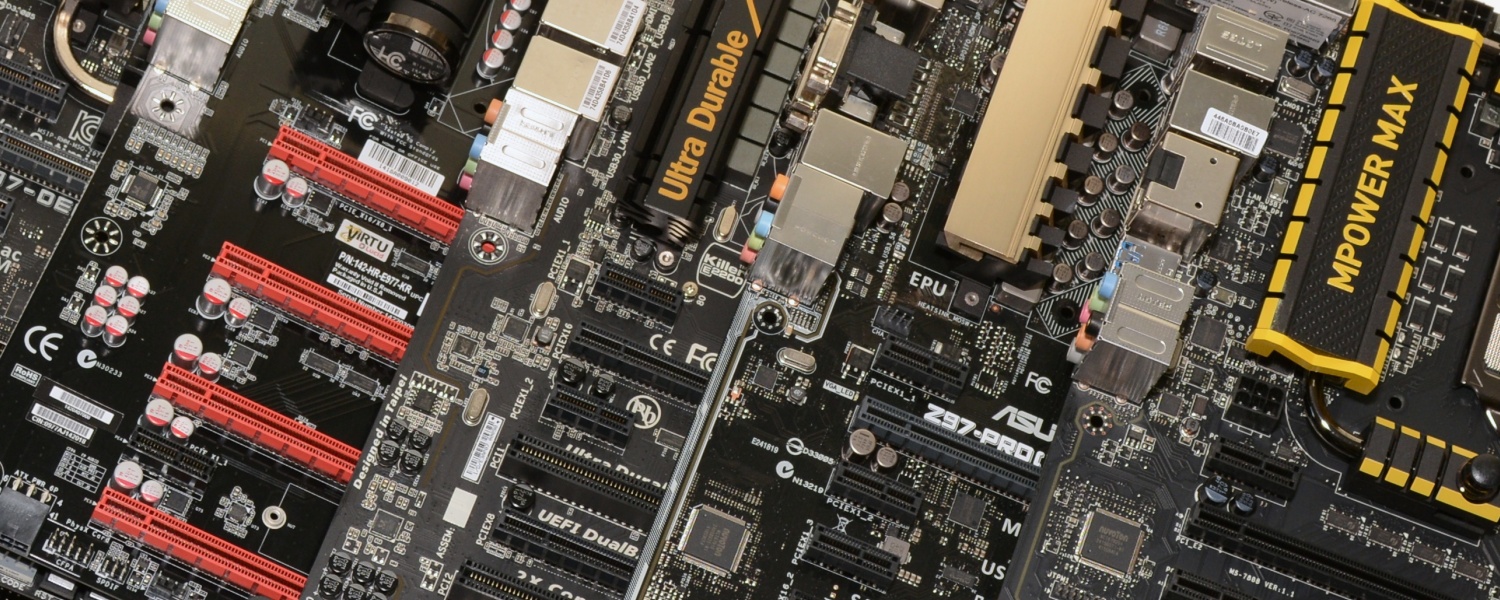 TechSpot is celebrating its 25th anniversary. TechSpot means tech analysis and advice
you can trust
.
When you buy through our links, we may earn a commission.
Learn more
.
EVGA Z97 FTW
The key feature of the newer Z97 chipset over the the older Z87 is its M.2 (NGFF, Next Generation Form Factor) and SATA Express support. Of course the Z97 also supports fifth-generation Intel Core processors, but before they are released M.2 and SATA Express are the primary elements distinguishing Z97 motherboards from Z87 boards.
You would expect any Z97 motherboard over $150 to include at least one of these new features but that expectation isn't met with the EVGA Z97 FTW, which is virtually indistinguishable from previous Z87 versions besides improved CPU support.
Technically, the Z97 FTW does support M.2 devices, though we say technically because in terms of practicality it doesn't. The M.2 key on this board is designed for USB 2.0, SDIO, UART and PCM devices, i.e. WiFi and sound cards – not SSDs! Furthermore, the board is limited to supporting shortened M.2 devices which are just 30mm long, none of which are available on the market as far as we know.
Even if it were 42mm long and was either an M or B key, that would still only limit users to a select range of low capacity low performance M.2 devices. Quality M.2 SSDs come in at 80mm so you can forget about pairing them with the Z97 FTW.
Don't care about M.2 or SATA Express? That's fine, but be aware that there are considerably cheaper Z97 motherboards offering everything the Z97 FTW does and more.
Those after a real Z97 motherboard from EVGA should be prepared to spend over $350 on the company's Z97 Classified, and while that motherboard is a multi-GPU marvel, it still fails to provide SATA Express or proper M.2 support.
The EVGA Z97 FTW is the only Z97 motherboard in this roundup to use the Realtek ALC898 audio codec versus the better Realtek ALC1150. The former implementation is low-end with no headphone amplifier, no shielding, nothing.
The board doesn't support wireless networking and instead users are limited to a single wired Gigabit Ethernet solution. While most of the other boards use Intel's I218V, the Z97 FTW uses the similar I217V.
With such a basic audio and network solution, you won't be shocked to find EVGA did nothing to upgrade the USB 3.0 support from the standard six ports provided by the Z97 chipset.
Overall, the EVGA Z97 FTW is an extremely basic Z97 motherboard that doesn't justify a $200 MSRP. The board can be found on sale for $170, but even at that price it looks foolish sitting next to the Asrock Z97 Extreme6.