Intel Z97 Motherboard Roundup: Asus, Asrock, EVGA, MSI & Gigabyte
Page 12 :

SATA Express Performance By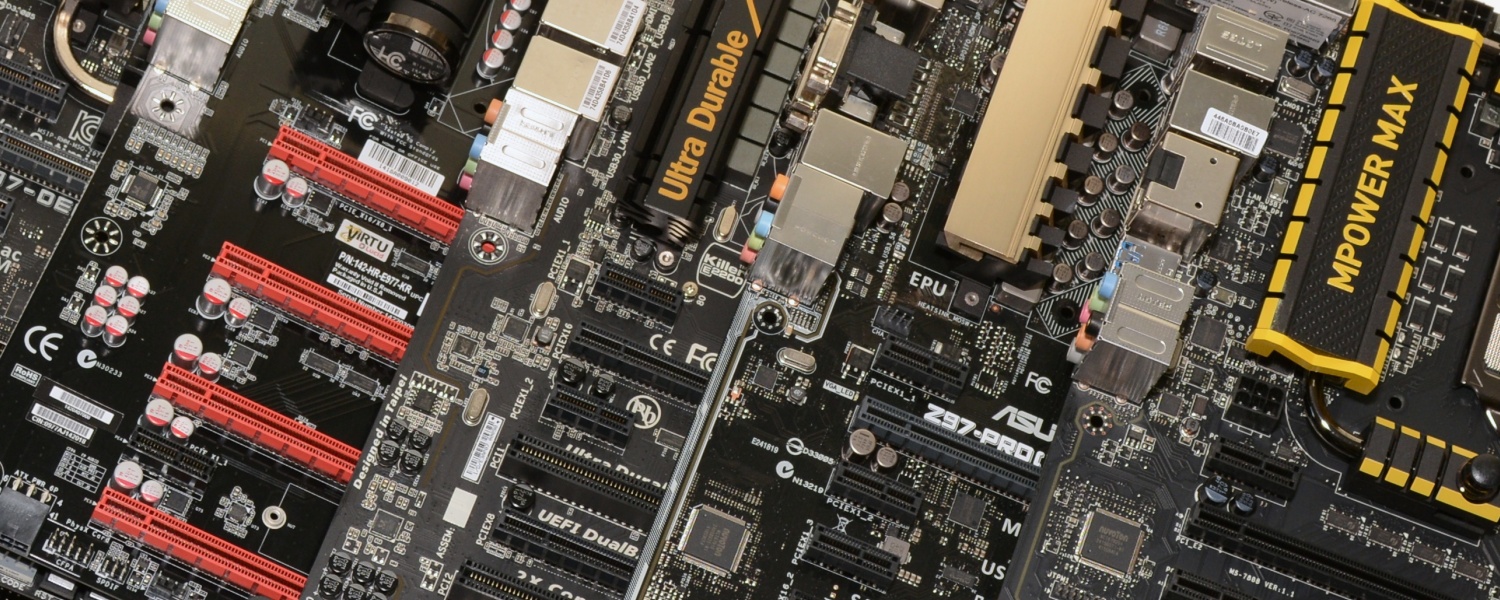 TechSpot is celebrating its 25th anniversary. TechSpot means tech analysis and advice
you can trust
.
When you buy through our links, we may earn a commission.
Learn more
.
SATA Express Performance
To test the boards' SATA Express feature, or at least the Z97 boards that support it, Asus sent along its Hyper Express enclosure. While not a true SATA Express SSD, this enclosure uses the SATA Express interface to place a pair of mSATA SSDs in RAID0. It's an elegant solution, though ultimately it is cheaper and just as easy to purchase a pair of standard 2.5" SATA SSDs and place them in RAID0 yourself.
Still, the Asus Hyper Express enclosure is a good way for us to test SATA Express performance, or at least we thought so.
First Asus sent its Hyper Express to us with a pair of ultra-slow Kingston 120GB mSATA SSDs inside. These drives placed in RAID0 can't out pace a year old high-performance SATA 6Gb/s SSD, so they are pretty useless for showing off the SATA Express bus.
We spoke to our good friends at Crucial and got a pair of M550 512GB MSATA SSDs to help spice things up. Rated for a read/write throughput of 550/500MB/s, we were expecting good things.
Unfortunately, on the Asrock boards we only seemed to get the performance of a single M550 drive through the SATA Express interface, while on Gigabyte's Z97X-UD5H-BK the Asus Hyper Express failed to be detected at all.
Then with the MSI Z97 MPower Max AC not supporting SATA Express and the EVGA Z97 FTW forgetting to support any new storage devices at all, testing was really limited to the Asus boards.
Since Crucial had sent us some pretty cool mSATA SSD's and the SATA Express performance on the Asus boards was impressive, we decided to include just the results using the Asus Z97-Deluxe and compared them to the M.2 performance using the Plextor M6e M.2 2280 512GB.
Here we see up to 22% more performance from the SATA Express bus, though having said that we are tecnically using two high-speeds SSDs here rather than just one.
Again we see over 20% more performance from the SATA Express solution, this time when testing with the Atto Disk Benchmark.
The SATA Express bus provided 16% more performance than the M.2 interface in the PCMark 7 importing pictures test.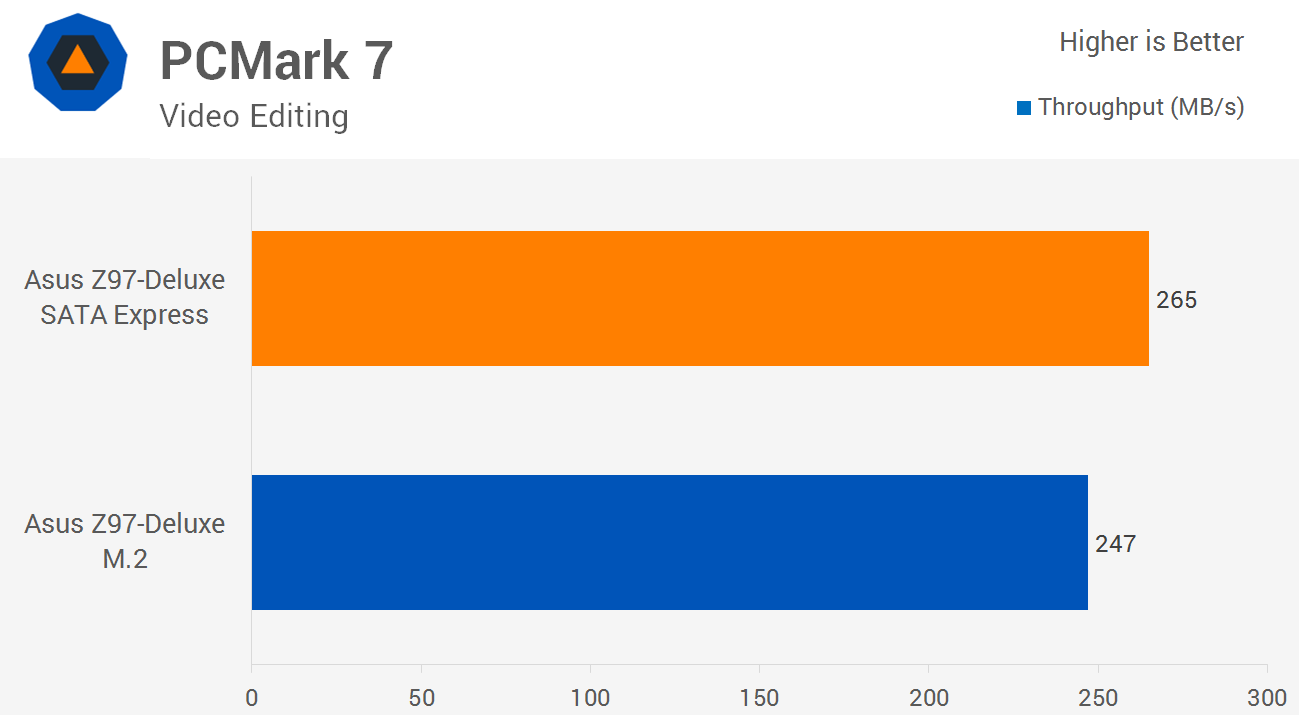 This time the SATA Express bus was just 7% faster, reaching 265MB/s opposed to 247MB/s.
In an interesting twist, the Plextor M6e M.2 2280 512GB SSD using the M.2 interface was 11% faster than the Asus Hyper Express enclosure using a pair of Crucal M550 SSDs in RAID0.
This time the M.2 interface was 23% faster than the SATA Express bus thanks to the snappy Plextor M6e M.2 2280 512GB.