Posts: 9,360 +119
Staff member
Editor's take: In an age where recommended PC specs are getting increasingly demanding, even for 1080p/60fps gameplay, it's refreshing to see that some big games still consider those with older hardware and less storage space. Somewhat surprisingly, the upcoming Assassin's Creed Mirage is one of them.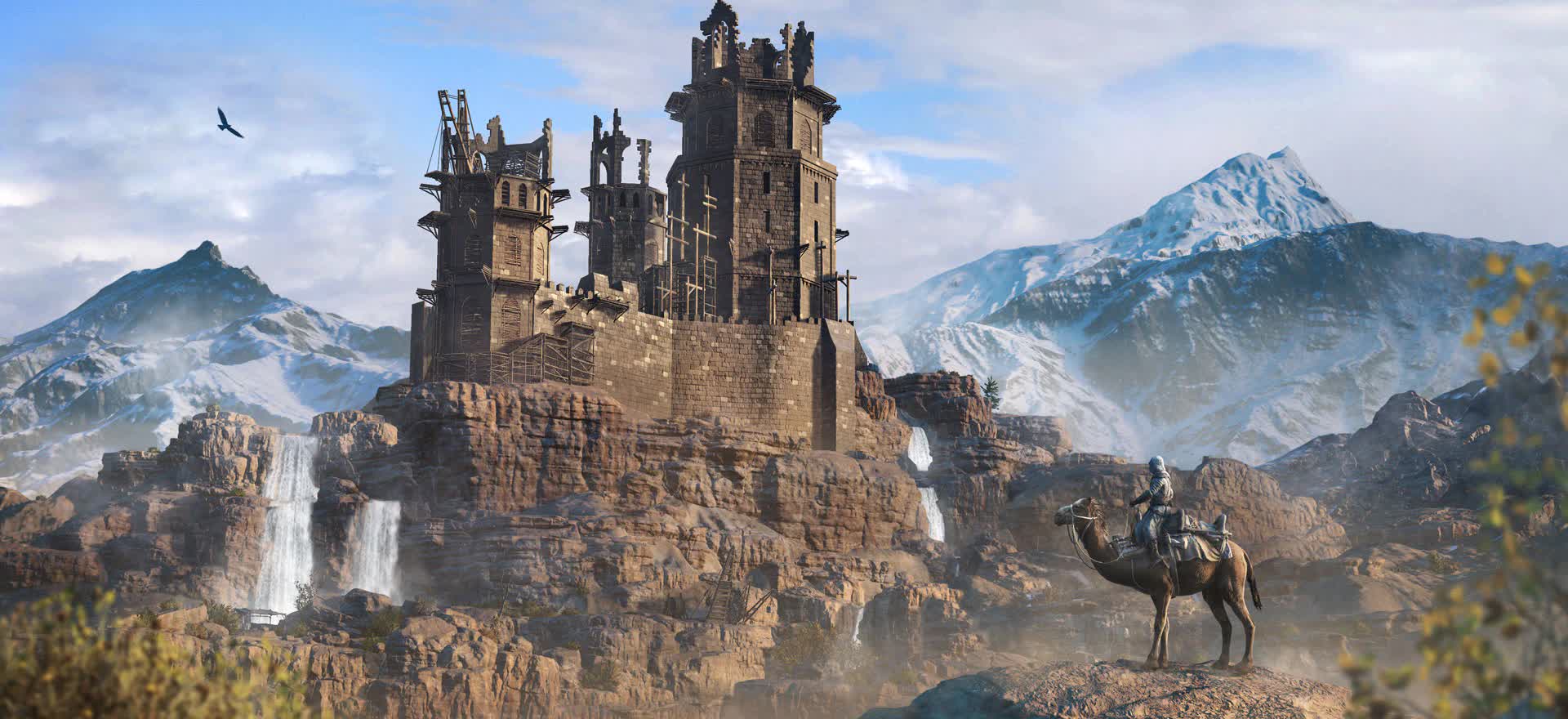 Ahead of its October 5 launch date, Ubisoft has revealed the PC requirements for Assassin's Creed Mirage. Unlike many other recent major releases, you're unlikely to be rushing out and upgrading your graphics card or buying a new SSD for this one.
If you're happy to play AC Mirage at 1080p with low graphics settings and at 30 fps, all you need is a GeForce GTX 1060 (6GB) – the third most popular GPU among Steam survey participants – or an AMD RX 570/Intel Arc A380. CPU-wise, the minimum recommendation is an Intel Core i7-4790K (Intel Core i5-8400 for Intel Arc with ReBAR) or an AMD Ryzen 5 1600. It also asks for 8GB of RAM.
Moving to the high preset 1080p level at 60fps, Mirage asks for a still generous Intel Arc A750 8GB/Nvidia GeForce GTX 1660 Ti 6GB/AMD Radeon RX 5600 XT 6GB. For the CPU, you need at least an Intel Core i7-8700K/AMD Ryzen 5 3600, while the RAM requirement goes up to 16GB.
Even 1440p isn't too bad: Intel Arc A770 8GB/ Nvidia GeForce RTX 2070 8GB/AMD Radeon RX 5700 XT 8GB, combined with an Intel Core i7-9700K/AMD Ryzen 7 3700X.
Finally, those who want to make the most of their 4K monitors will need at least an RTX 3080 10GB/AMD Radeon RX 6900 XT 16GB and an Intel Core i5-11600K/AMD Ryzen 5 5600X.
Those requirements are a contrast to a lot of recent and upcoming games. Forza Motorsport classifies an RTX 4080 as "ideal," Lords of the Fallen asks for an RTX 2080/Radeon RX 6700 for 1080p, and Immortals of Aveum, which recently lost half its development team, has an RTX 2080 Super as its "minimum" GPU.
In addition to the forgiving specs, users need just 40GB of SSD space for AC Mirage. That's more welcome news as we've seen some massive game installs this year, with over 100GB becoming the standard.
Assassin's Creed Mirage promises to move back to the game's roots, with a smaller city and more emphasis on hunting and assassinating targets. It will be available on PC via the Epic Games Store and the Ubisoft Store, as well as for PlayStation 5, PlayStation 4, Xbox Series X|S, Xbox One, and Amazon Luna on October 5.
https://www.techspot.com/news/100219-assassin-creed-mirage-pc-specs-storage-requirements-pretty.html