Posts: 15,101 +191
Staff member
Early bird: Nvidia's GeForce RTX 4060 is officially scheduled to go on sale on June 29 but listings are already cropping up at select online retailers. Newegg has the MSI Ventus GeForce RTX 4060 8 GB Black OC priced at Nvidia's MSRP of $299.99. This card boasts 3,072 CUDA cores and a boost clock of 2,490 MHz – or 30 MHz faster than Nvidia's reference design.
For $30 more, you can choose between either the MSI RTX 4060 Gaming or Gaming X model. Both feature dual cooling fans and measure 247 mm in length versus 199 mm of the Black OC (9.72 inches versus 7.83 inches). The standard Gaming variant utilizes the reference boost clock of 2,460 MHz while the Gaming X card cranks the clock to 2,595 MHz. Effective memory clock is 17,000 MHz on all cards.
The standard RTX 4060 is one of three cards in Nvidia's 4060 lineup – the other two are the RTX 4060 Ti 8 GB and the RTX 4060 16 GB. TechSpot's Steven Walton recently took a look at the GeForce RTX 4060 Ti (8 GB model) and came away with a frown. With an MSRP of $399 and only 8 GB of memory, the card proved to be a poor value that was woefully inadequate in testing.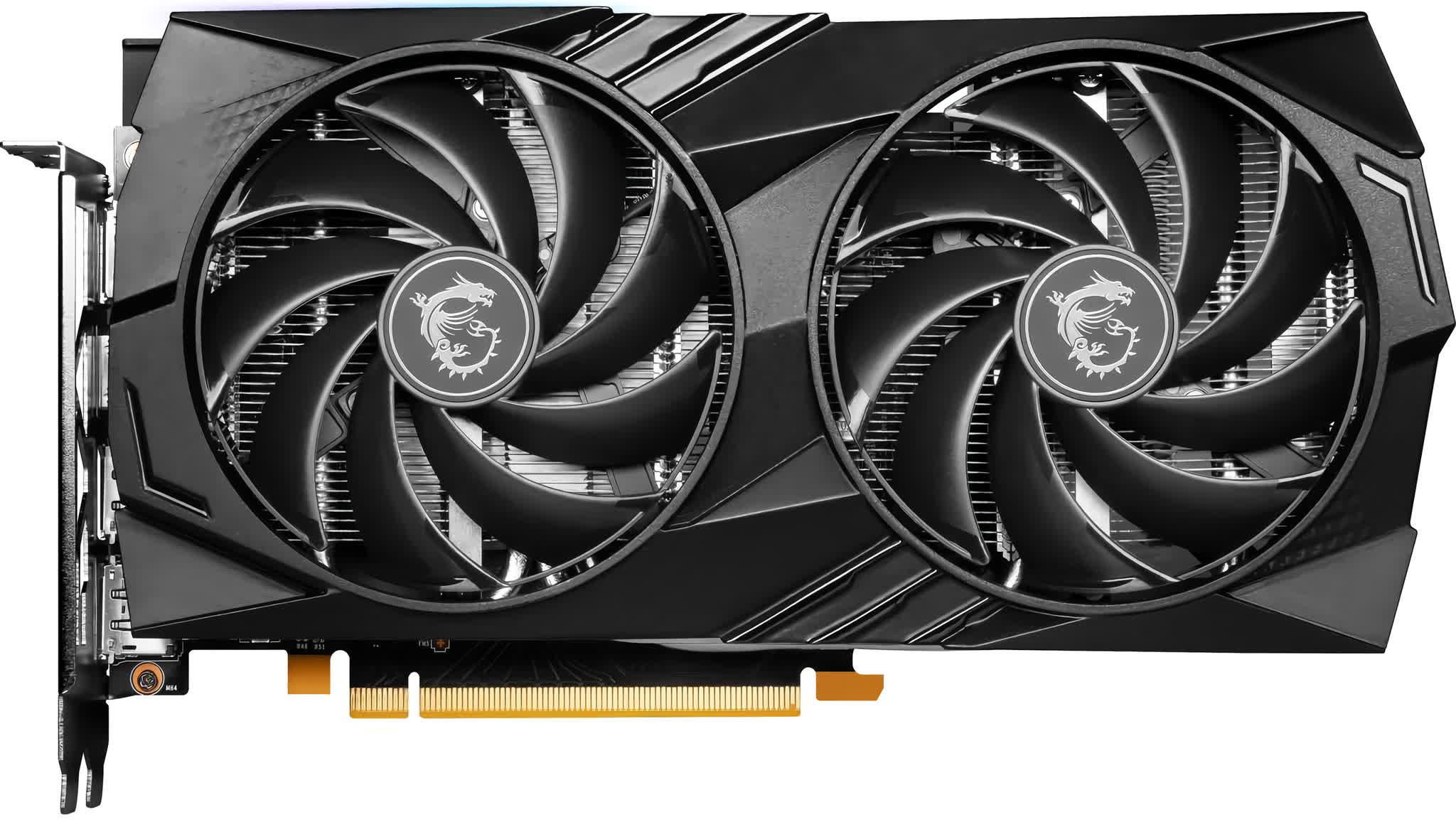 GeForce RTX 4060 Ti 8 GB cards are readily available across a range of price points if you're so inclined. Ti models with 16 GB of memory are set to launch sometime in July for an extra $100.
Nvidia earlier this month shared some in-house benchmark results from its RTX 4060. As always, these should be taken with a grain of salt as they no doubt represent the best case scenario for the product being tested. Real-world results will vary depending on several factors including other hardware you pair the card with and your target resolution / graphics settings.
Also be sure to keep your eyes peeled for RTX 4060 reviews which should start hitting the web in the coming days.
https://www.techspot.com/news/99198-geforce-rtx-4060-video-cards-msi-show-up.html