Posts: 9,347 +119
Staff member
Forward-looking: We've seen a few rumors recently claiming that Nvidia's successor to the RTX 4000 series, expected to be called the RTX 5000, will arrive next year. But it seems that the next-gen cards aren't going to be with us until 2025, according to team green's latest roadmap.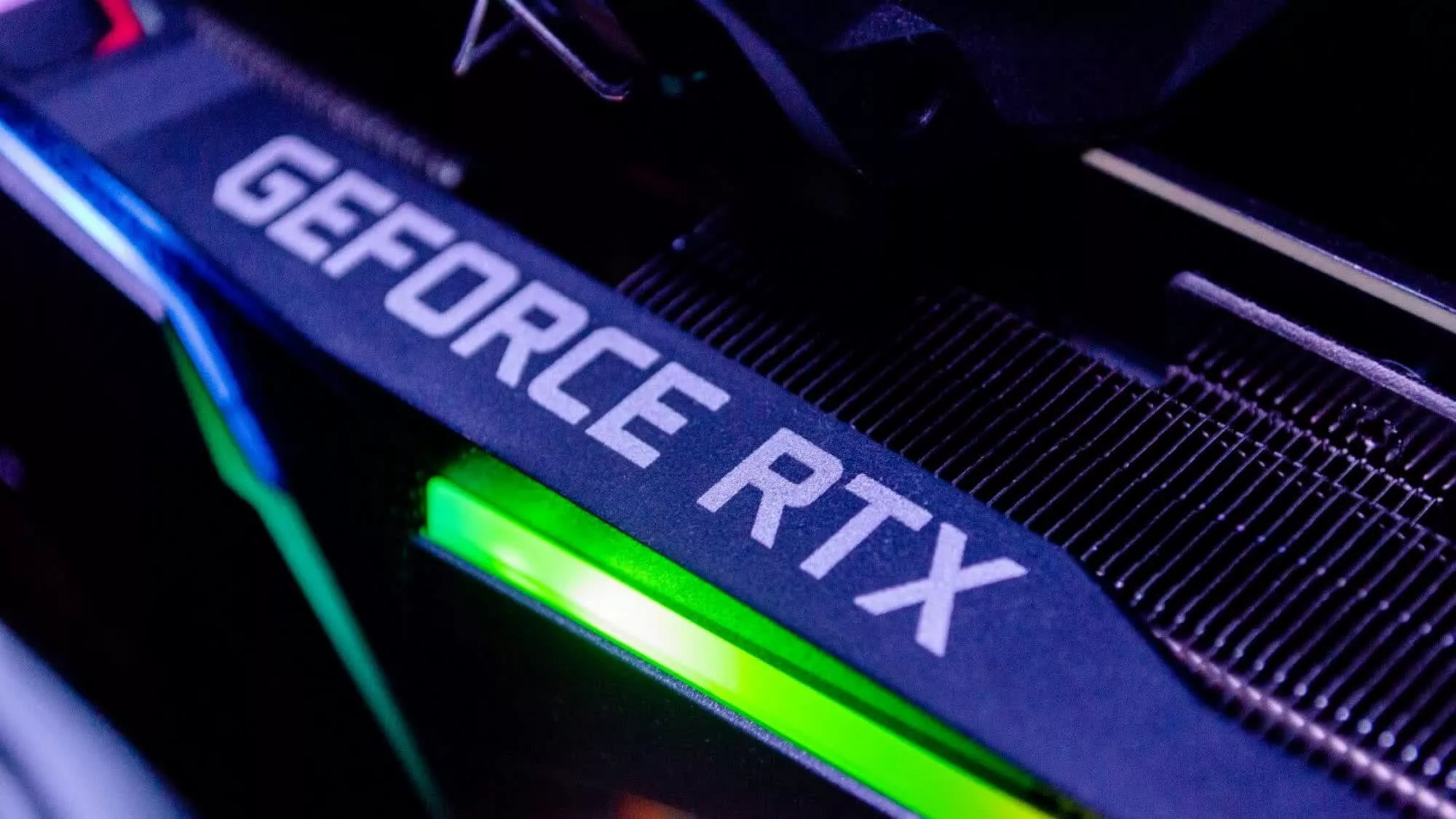 Nvidia has previously released a new generation of graphics cards every two years or so. With Ada Lovelace having arrived in October 2022, the successor was expected next year, but it seems Nvidia is increasing the cadence to 3 years.
HardwareLuxx editor Andreas Schilling shared a roadmap revealed by Nvidia during a presentation on its H100 GPUs. It shows the company's future products and their launch dates.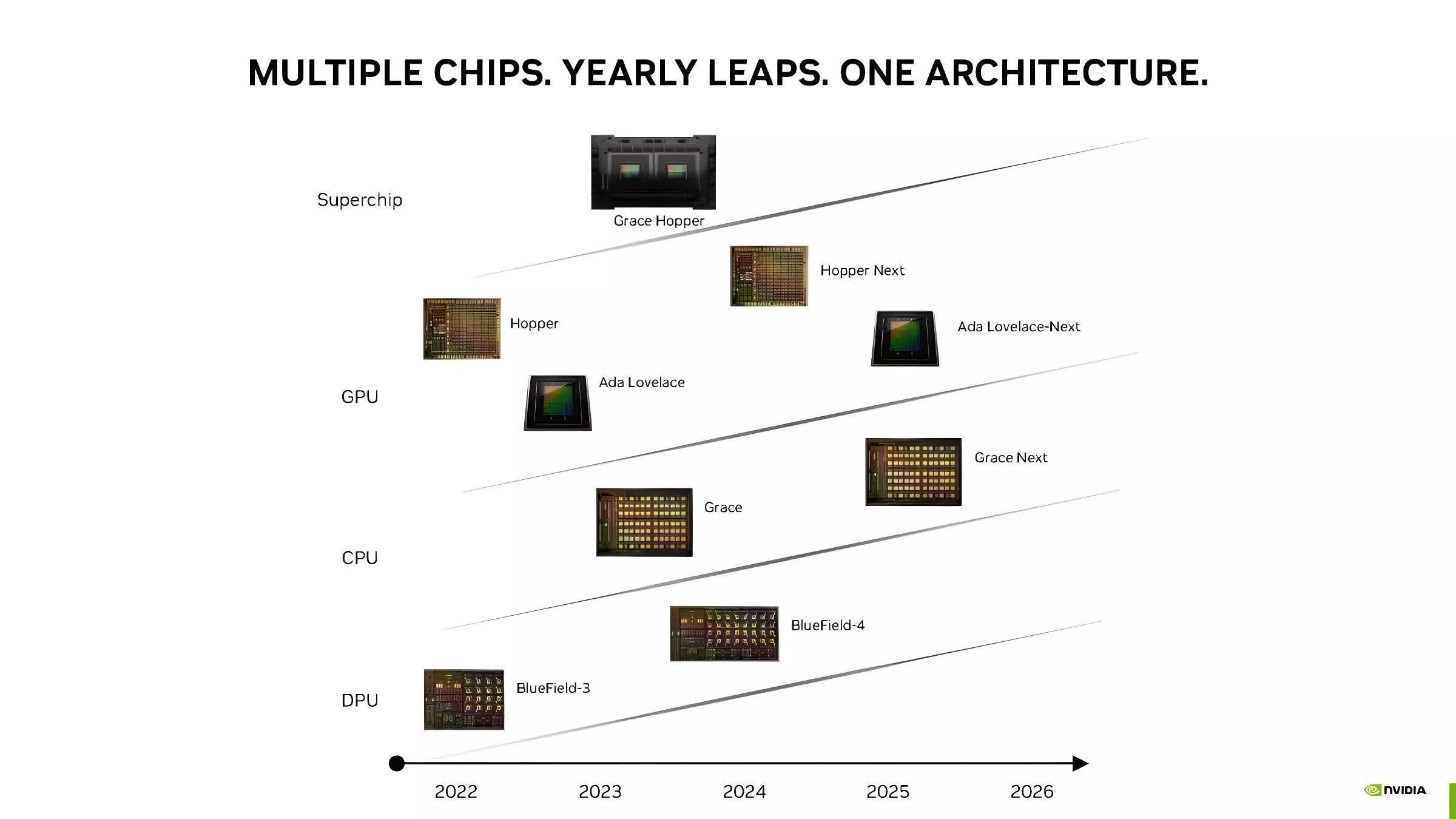 Previous reports claimed that the Hopper Next architecture, which the roadmap shows arriving next year, could be used in both enterprise and gaming cards. But the arrival of Ada Lovelace-Next the following year kills off those claims.
Nvidia didn't reveal the official name of the Lovelace successor. A lot of people claim it will be Blackwell, but that could be the successor to Hopper.
Delaying the release of the RTX 5000 series by a year likely makes sense from Nvidia's point of view. Lovelace has been heavily criticized for its high prices, especially during these times of economic hardship. Nvidia might be hoping that the economy will have improved by 2025, making an expensive graphics card less of a luxury that few can justify buying.
NVIDIA published a roadmap showing what to expect in the coming years for DPU, CPU, GPU and Superchip. Hopper Next aka Blackwell seams to be a H1 2024 announcement while Grace Next and Ada Lovelace Next will be released 2025.https://t.co/0KvSu8IHSp pic.twitter.com/2USteMBBQi

– Andreas Schilling ðºð¦ (@aschilling) June 27, 2023
Nvidia is still launching RTX 4000 cards, too, such as the RTX 4060 and 4060 Ti, and we could see more lower and higher-end cards released in this range, such as an RTX 4090 Ti.
The other big factor is that Nvidia doesn't need to rush out a new product line when it is making so much money from AI. The company has forecast that it will make $11 billion in revenue in the next quarter, a year-on-year rise of around 80%, all thanks to the massive demand for the likes of its H100 GPU. The arrival of Hopper Next in 2024 will doubtlessly give its bottom line another boost.
It's been rumored that the next-gen GeForce cards will offer a massive performance uplift over the RTX 4000 series. There has been talk of a 2X improvement, which seems more likely given Lovelace will be three years old by the time they arrive. Don't be surprised if ray tracing turns out to be a big focus, and, hopefully, Nvidia will have learned the lessons of the current generation by giving the cards more VRAM.
https://www.techspot.com/news/99225-nvidia-roadmap-shows-rtx-5000-cards-set-2025.html