Posts: 15,101 +191
Staff member
In a nutshell: Earlier this year, Western Digital announced a firmware update to resolve problems that some users were experiencing with SanDisk Extreme Portable, Extreme Pro Portable, and My Passport SSDs. The update launched as promised but months later, it seems that some are still experiencing issues.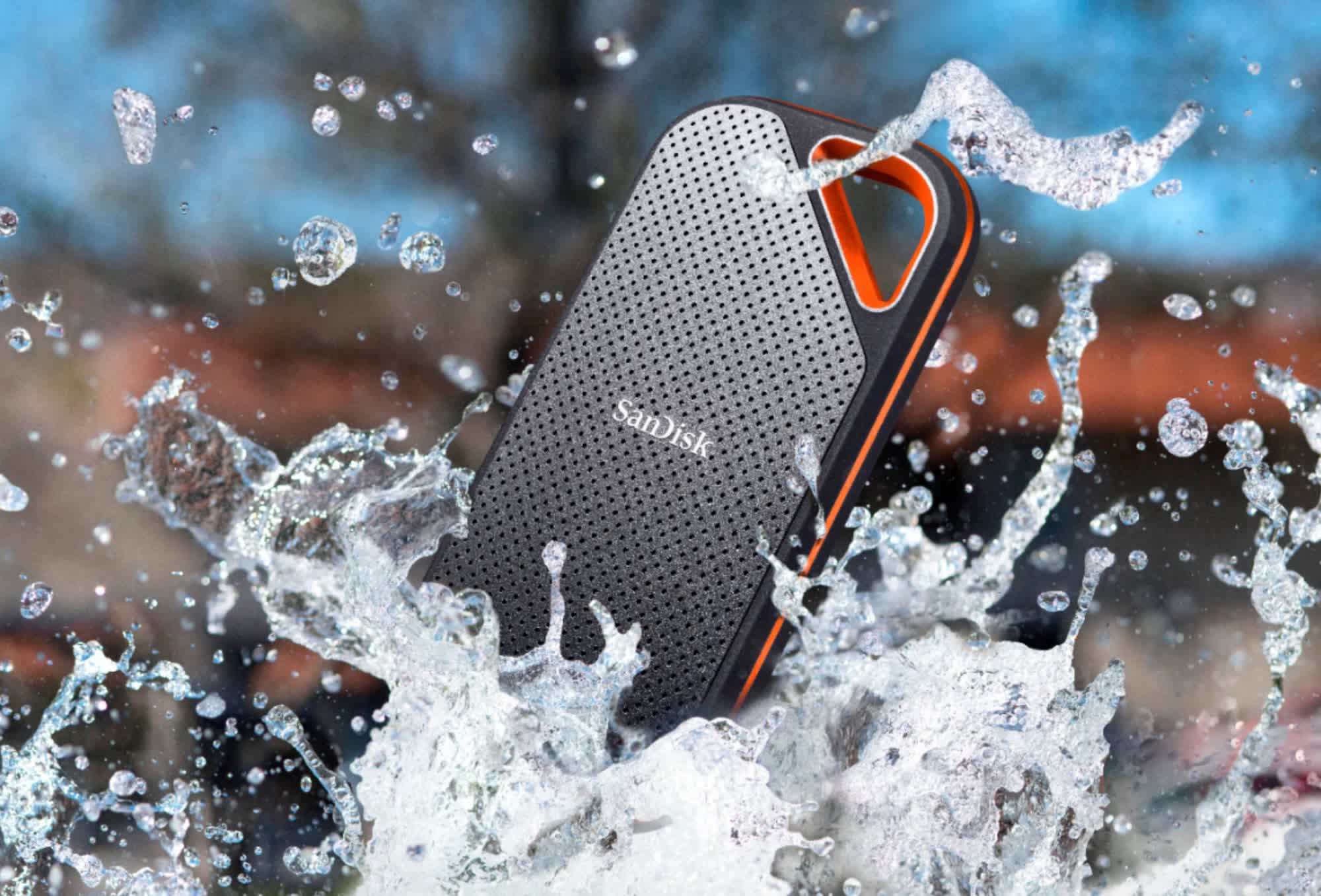 According to Sean Hollister from The Verge, supervising producer Vjeran Pavic recently lost 3 TB of video stored on a SanDisk Extreme SSD. Worse yet, this is not the first time Pavic has lost data on a SanDisk drive.
As The Verge recounts, Pavic lost 4 TB of video clips earlier this year on another SanDisk Extreme Pro Portable SSD. Ars Technica's Lee Hutchinson had two 2 TB Extreme Pro Portable drives bite the bullet.
Shortly after The Verge's story, Western Digital issued a firmware update. In early June, they sent Pavic a replacement drive that he'd only recently started gaining trust in. As the saying goes, fool me once…
Pavic didn't lose any data from the first drive as its contents had already been backed up elsewhere, but it doesn't sound like he was so lucky the second time around.
That said, "lost" doesn't necessarily mean "gone" in the world of digital data. But as the publication correctly highlights, data recovery can be expensive. According to Hollister, Western Digital didn't offer Pavic data recovery service the first time around.
The Verge believes Western Digital is trying to sweep the whole issue under the rug, and they may not be wrong. The pub points to active listings for the 4 TB Extreme Portable drive on Amazon with a 67 percent discount, bringing the price down to $229.99.
If nothing else, the fiasco is a cautionary tale about the importance of having a solid backup strategy. What that looks like will vary based on your individual needs. For example, daily backups are probably best if you're using storage for work projects, but you could probably get by with weekly or monthly backups for less mission critical data. Either way, redundancy is a good thing.
Image credit: Avinash Kumar
https://www.techspot.com/news/99707-sandisk-portable-ssd-issues-persist-following-firmware-update.html