Apple shot its entire Scary Fast keynote using iPhone 15 Pro Max
Behind the scenes of Apple's Halloween keynote
By Shawn Knight 7 comments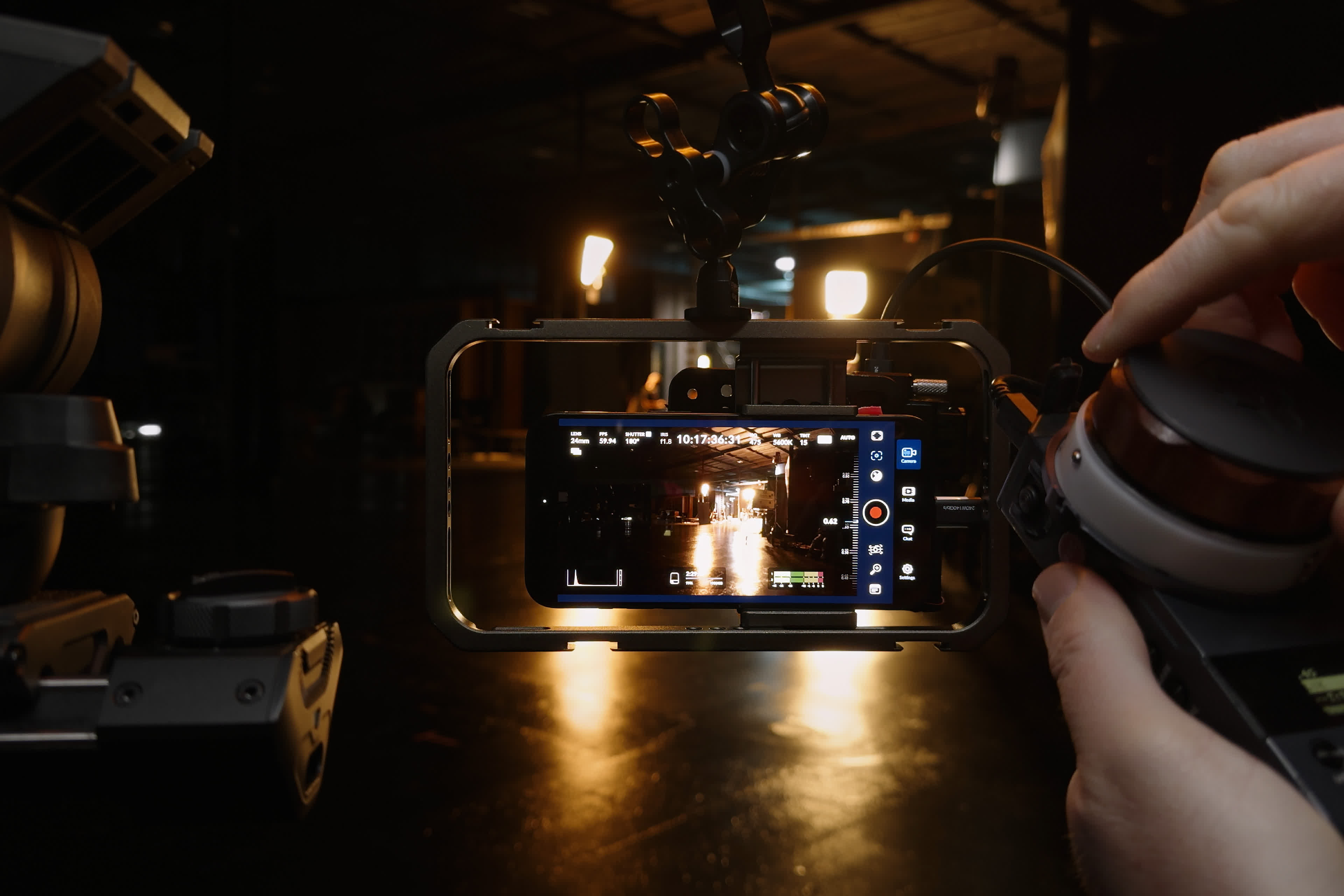 TechSpot is celebrating its 25th anniversary. TechSpot means tech analysis and advice
you can trust
.
The big picture: Modern smartphones have progressed to the point that they are now capable of capturing production-quality footage, but there's a lot more involved in a commercial-grade project than simply pointing and shooting.
Apple's recent Scary Fast Halloween showcase served as an excellent example of what's possible with a modern smartphone in capable hands (and with a sizable production budget). The entire event was shot using iPhone 15 Pro Max and led by Brian Oakes, an award-winning documentary film director perhaps best known for Living with Lincoln.
VFX specialist Jeff Wozniak said one of the most interesting things to see was how not different it was on set when shooing with the iPhone.
Aside from the camera, everything else was virtually the same as it would be on a normal set. The team utilized cranes, dollies, and drones to help get the shots they required, tapped into the Blackmagic Camera app found on the App Store, and leveraged Tentacle Sync via Bluetooth to sync multiple iPhones throughout production. The Blackmagic app allowed the crew to use the same interface they're familiar with on Blackmagic's digital cameras.
ProRes video recorded to an external drive over USB-C allowed the crew to review footage in near real time, while Apple Log afforded even more flexibility in editing thanks to its flexible color grading.
Even more impressive is the fact that most of the event was shot at night in low light, an environment where mobile cameras often struggle. Editing took place on Macs, we're told.
Apple isn't the only outfit using the new iPhone for production-grade projects. Pop star also used the iPhone 15 Pro Max to shoot the video for her latest single. The end result is indistinguishable from a traditionally shot video in terms of image quality, and even includes a number of practical and special effect sequences.
Back in 2019, Video Village used a then-new iPhone 11 Pro to recreate an iconic scene from A Nightmare on Elm Street 3: Dream Warriors.