Posts: 9,332 +119
Staff member
What just happened? Microsoft's Kinect device is no longer being produced. You might think that this happened years ago, and you'd be right. The version being killed off in this instance is the Azure Kinect Developer Kit that was introduced in 2019.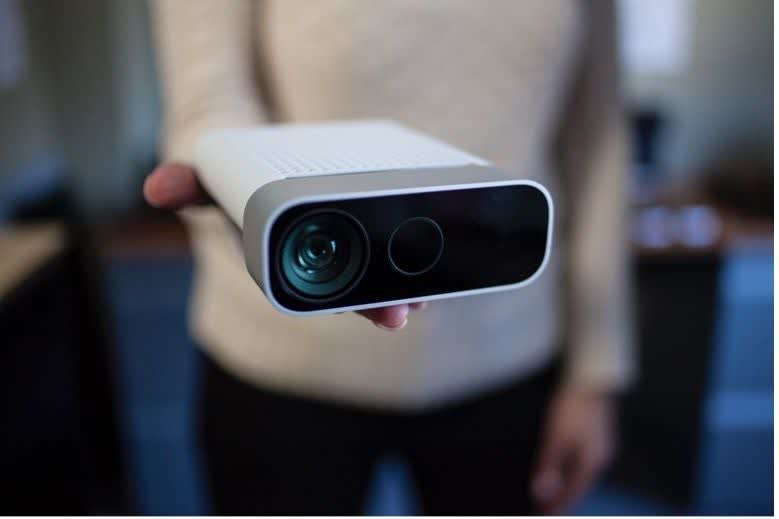 It was back in 2017 when Microsoft announced it was halting all production of its flagship motion control device, the Kinect, ending a seven-year lifespan. A year later, Microsoft said it would also stop production of the Xbox Kinect Adapter, the USB accessory that allowed Kinect owners to connect the sensor to an Xbox One S, Xbox One X, or Windows PC.
But a new version of the Kinect arrived in 2019 in the form of the Azure Kinect Developer Kit, a $399 PC peripheral powered by Azure cloud compute and designed for enterprise use and developers who build AI algorithms.
Now, Microsoft has announced that it has decided to end production of the Azure Kinect Developer Kit. The device, which came with a 12-megapixel camera, a time-of-flight depth sensor, and seven microphones, isn't being completely consigned to the history books, though.
Microsoft said the technology will continue to be available through its partner ecosystem, so anyone who might have use for such as thing should be able to find similar offerings sold by third-party partners. The Windows maker recommends the Femto Bolt by Orbbec, which uses the same depth camera module, as an alternative to the Azure Kinect.
The remaining Azure Kinect Developer Kits are available to buy through the end of October or until supplies last. Existing users can continue using them "without disruption," and the Azure Kinect Developer Kit SDK (software development kit) will continue to be available for download.
After first being released for the Xbox 360 in November 2010, the Kinect went on to sell around 35 million units during its lifespan. Microsoft tried to reignite interest by bundling it with the Xbox One when it launched in 2013, but that increased the price of the console. The plan appeared to backfire and the bundles soon stopped.
https://www.techspot.com/news/99876-microsoft-ends-production-kinect-but-technology-live.html