Posts: 9,340 +119
Staff member
A hot potato: It shouldn't come as a surprise to learn that kids spend a lot of time on their phones. A new survey found that the average teen used their handset for over four hours per day, with TikTok taking up most of that time – almost two hours daily. It was also discovered that more than half of the participants received more than 200 notifications in one day, with some getting an incredible 5,000 notifications in 24 hours.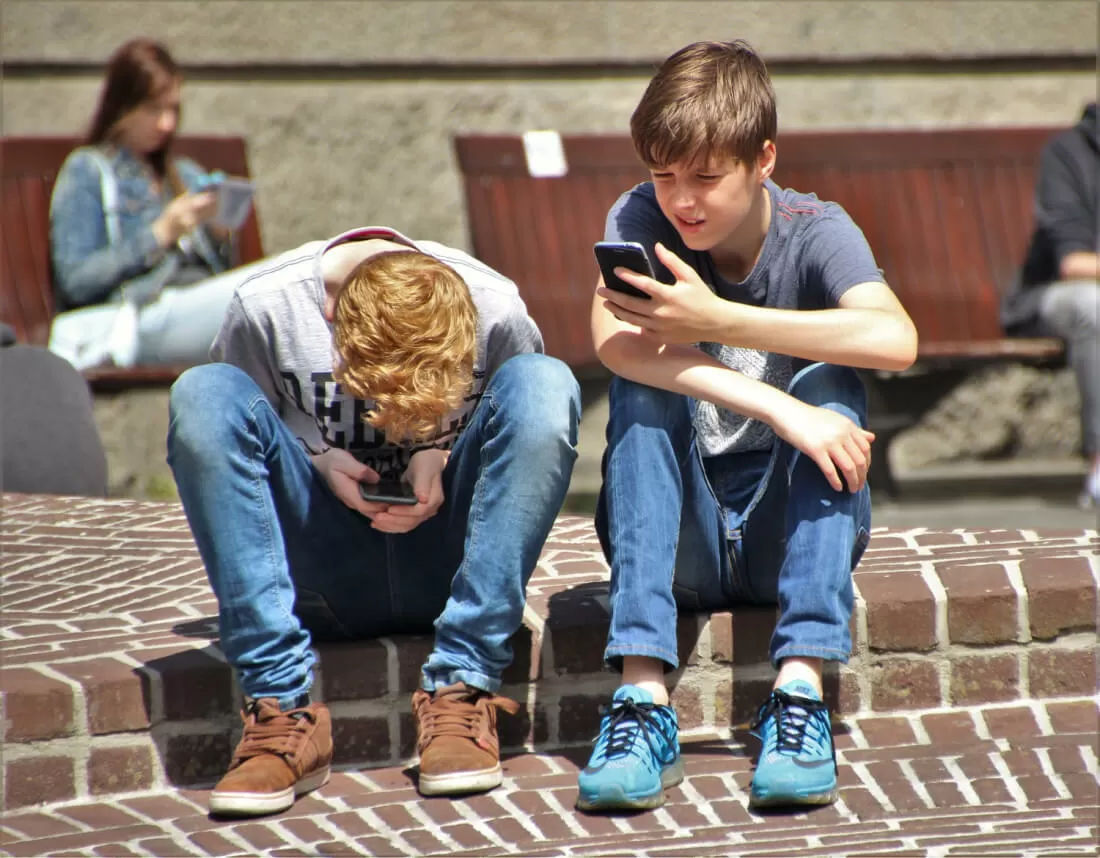 The new study comes from Common Sense Media and the University of Michigan C.S. Mott Children's Hospital (via Insider). It tracked the screen time of 203 Android users – Apple doesn't share this type of data with researchers – aged 11 to 17 for nine days via an app.
The average amount of time participants used their phones was four hours daily, though some managed a frightening 16 hours per day. A lot of this time is spent on social media apps, with TikTok being the favorite. Half of the kids surveyed spent an average of 1 hour and 52 minutes on ByteDance's app, accounting for almost 40% of their daily phone use. Second-place YouTube managed 40 minutes, Instagram was at 16 minutes, and Snapchat was just 10 minutes. It's worth noting that most of these services have a minimum user age of 13.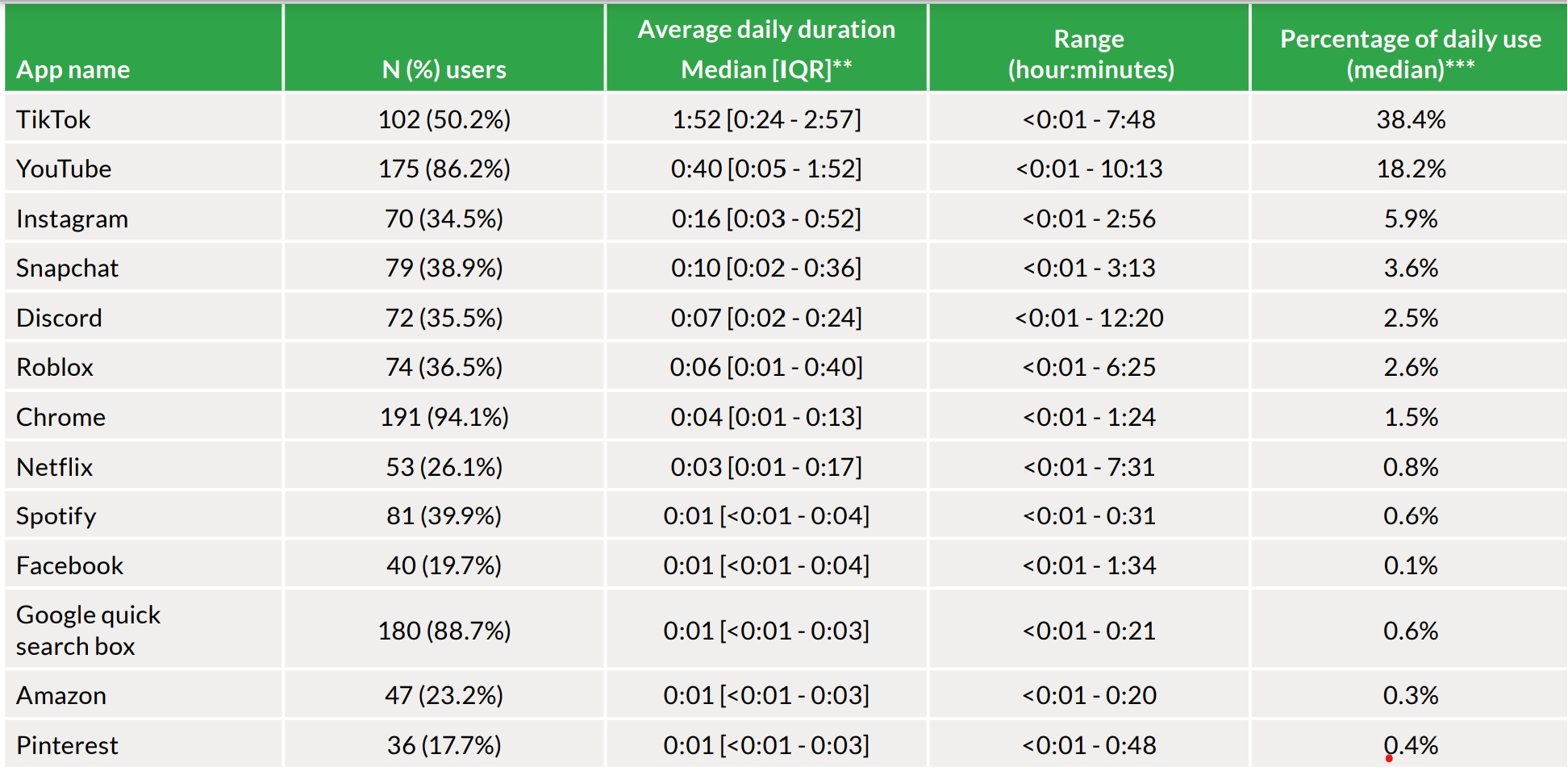 The study speculates that one of the main reasons why younger people prefer TikTok over other apps is that it's video-based, meaning there's no need to do anything as exhausting as reading or typing – just scroll through the endless waves of clips. That could also explain the popularity of YouTube, which was found to be young people's platform of choice in a survey from last summer.
TikTok said it sets a 60-minute daily screen time limit on teen accounts and disables push notifications at night.
The results also confirm Meta's fears that its attempts to shake off Facebook's 'old person's social media site' and attract more young people isn't working. Study participants spent an average of just 1 minute on Facebook, or 0.1% of their daily screen time.
The amount of time kids are spending on their phones is a concern for parents who fear the devices could be impacting their children's schoolwork and sleep. The fact that at least 50% of the study's participants received 237 notifications in one day, with some getting as many as 5,000, will likely exacerbate those fears. The pop-ups are usually alerts from friends on social media.
Elsewhere, 59% of those surveyed had phone activity between the hours of 12 a.m. and 5 a.m., though this also covers playing noises or music to help them sleep. It was also found that 97% of kids were on their phones during typical school hours.
"This raises some questions about how schools can work with young people to help them have some control over their phone use," said the report's lead researcher, Dr. Jenny Radesky.
https://www.techspot.com/news/100327-new-study-reveals-teens-receive-5000-phone-notifications.html