Posts: 9,351 +119
Staff member
A hot potato: YouTube is once again conducting an experiment that targets anyone using an ad blocker. Like before, users are warned that they should turn off their blocking software. This time, however, there's a punishment for not complying: being limited to just three video views.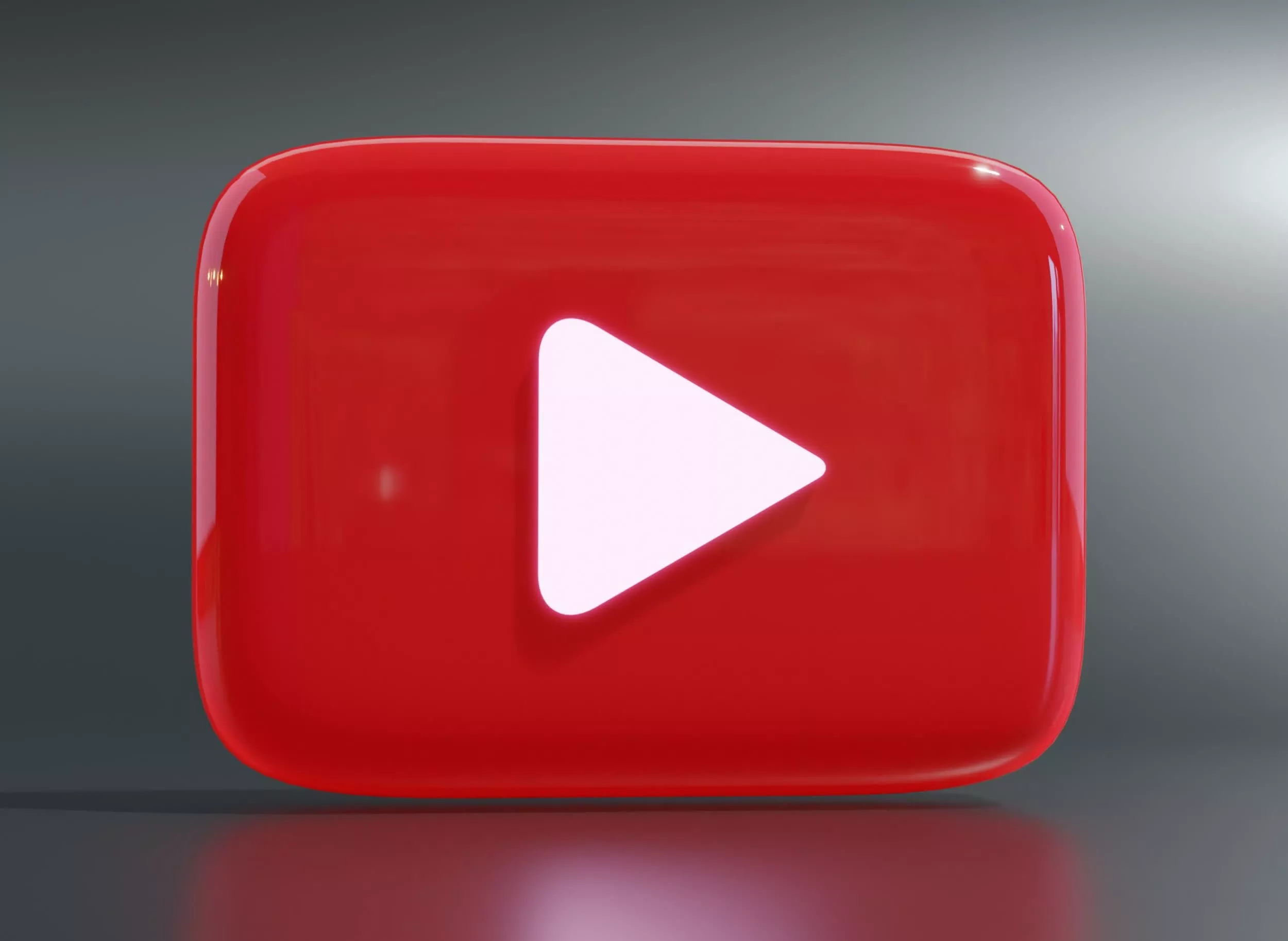 A Redditor spotted the YouTube warning a couple of days ago and posted the pop-up message. It states in bold letters that "Video player will be blocked after 3 videos," followed by an explanation that YouTube playback will be blocked unless the site is whitelisted or the ad blocked disabled.
The message also notes that ads help YouTube stay free for billions of users worldwide. It suggests going ad-free by subscribing to YouTube Premium, and it includes "Allow YouTube Ads" and "Try YouTube Premium" buttons. YouTube Premium costs $11.99 per month or $119.99 per year for access to original programs and no ads.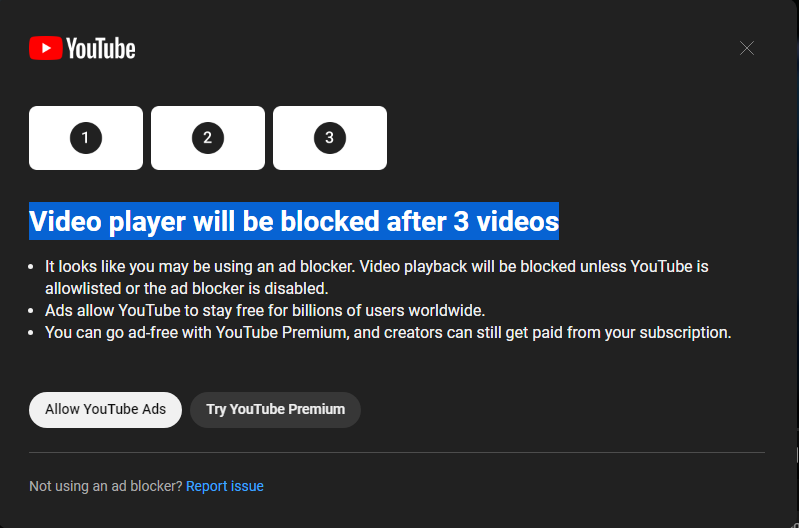 YouTube's move doesn't come as a surprise. In May, the platform ran another experiment in which a pop-up was shown to ad-blocker users. The only difference was that it didn't warn people about being limited to three videos; you could simply close the message a carry on using the blocker. There was speculation at the time that YouTube would introduce a deterrent.
YouTube has confirmed that the pop-ups are part of an experiment – so not everyone will see them – urging users to either allow ads when viewing videos or subscribe to YouTube Premium. The company said playback would be disabled in "extreme cases," I.e., when someone ignores repeated requests to disable their ad-blocking software.
YouTube brought in $29.2 billion from ad revenue in 2022 – an increase from the $28.8 billion it generated the year before – making up over 11% of Google's annual revenue. However, the $7.96 billion that came from ads in the fourth quarter of 2022 was down almost 8% year-on-year as the entire online advertising industry slumped, likely prompting the current experiment. Google will also be hoping to push more people onto YouTube Premium, of course.
There was another trial earlier this year that restricted YouTube's 4K content to Premium subscribers, and the platform now offers a higher bitrate "1080p Premium" option to subs.
https://www.techspot.com/news/99254-youtube-limiting-video-views-ad-blocker-users.html