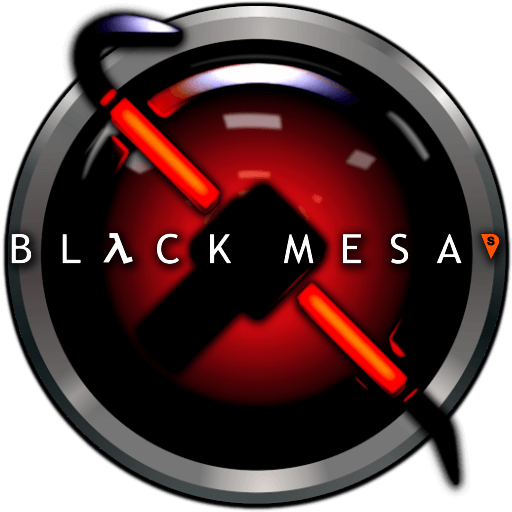 Black Mesa
1.0
Black Mesa is a Half-Life 2 total conversion, remaking Valve Software's award-winning PC game, Half-Life.
The legacy release of Black Mesa is currently available free for download. The final release is under active development and available via Steam under Early Access.
Prepare for an experience that you will find nostalgic, exciting and fresh. Black Mesa (formerly Black Mesa: Source) is a re-envisioning of Valve Software's seminal game Half-Life. You will re-visit the inaugural role of Gordon Freeman and his memorable journey through the Black Mesa Research Facility.
Expect tremendously detailed environments to explore, a huge cast of characters and experimental weaponry. All-new music, voice acting, choreography and added dialogue give way to a more expansive and immersive experience than ever before. In a nutshell, play Half-life the way we think it was meant to be played!
Utilizing the Source engine, Black Mesa will reintroduce the player as Doctor Gordon Freeman, along with the original cast of memorable characters and environments seen in Half-Life. Black Mesa was built and founded on the basis that Half-Life: Source didn't fully live up to the potential of a Source engine port of Half-Life. As such, Black Mesa was founded to fully reconstruct the Half-Life universe utilizing Source to its fullest potential in terms of art detail, level sizes and code features. It should be noted that the project is being built from the ground up and is not a simple port of Half Life maps and models into the Source Engine. The idea is to remake the storyline used in Half Life into a new polished Source Engine version with new models, maps, soundtrack, voice acting and textures.
This total conversion will not require Half-Life: Source to play - only a copy of any Source Engine game installed on Steam.
Minimum System Requirements:
Software: Windows XP, Vista, or 7
Processor: Pentium 4 3.0 GHz, or AMD processor.
RAM: 1GB (1024 MB)
Graphics Card: Shader Model 2.0 capable, ATI 9600, NVidia 6600 or better.
Sound: DirectX 8.1 compatible.
HDD: 8 GB (Not including the Free Source SDK, installed separately)
Ideal System Requirements:
Software: Windows XP, Vista, or 7
Processor: Intel Core 2 Duo 2.4GHz or AMD equivalent.
RAM: 1 GB
Graphics Card: Shader Model 3.0 capable, ATI X1600, NVidia 7600 or better.
Sound: DirectX 9.0c compatible.
HDD: 8 GB (Not including the Free Source SDK, installed separately)
Software similar to Black Mesa
10