Stellarium
23.3
Stellarium is a free open source planetarium for your computer.
It shows a realistic sky in 3D, just like what you see with the naked eye, binoculars or a telescope. It is being used in planetarium projectors. Just set your coordinates and go.
Features
Sky
Default catalogue of over 600,000 stars
Extra catalogues with more than 210 million stars
Asterisms and illustrations of the constellations
Constellations for twelve different cultures
Images of nebulae (full Messier catalogue)
Realistic Milky Way
Very realistic atmosphere, sunrise and sunset
The planets and their satellites
Interface
A powerful zoom
Time control
Multilingual interface
Fisheye projection for planetarium domes
Spherical mirror projection for your own low-cost dome
All new graphical interface and extensive keyboard control
Telescope control
Visualization
Equatorial and azimuthal grids
Star twinkling
Shooting stars
Eclipse simulation
Supernovae simulation
Skinnable landscapes, now with spherical panorama projection
Customizability
plugin system adding artificial satellites, ocular simulation, telescope configuration and more
ability to add new solar system objects from online resources...
add your own deep sky objects, landscapes, constellation images, scripts...
What's New
The Stellarium Team has released version 23.3.
The major changes of this version:
New plugin: Missing Stars
Allow semitransparent landscapes
Added discovery circumstances for Solar system bodies
Improve orbit drawing for minor bodies
Show named impact features as ellipses
Major changes in Navigational Stars plugin
Observing List fixes
Unambiguous comet names
Behind the scenes, many more minor issues were fixed.
Telescope Users:
We have identified and fixed some bugs in the TelescopeControl plugin on the Qt6-based releases.
Telescope users, please try whether this solves your problems. If not, we are looking for those of you with programming skills to help us fixing remaining issues. Reward possible!
Full list of changes:
Added ability to define directory for observing lists (GH: #3165)
Added new plugin - "Missing Stars" (GH: #3399, #2998, #1907, #361, #116)
Added scriptable method and shortcut for toggle visibility the markers of selected objects
Added support smooth orbit lines (GH: #3371)
Added support drawing of orbits on open KeplerOrbits (GH: #3359)
Added patch to use qt.conf on windows via QtCreator (GH: #3345)
Added scalar versions of sRGB-linear conversions
Added option to add or exclude moon orbits for planets/selected objects (GH: #3348)
Added another option and StelApp method to allow storing config items immediately (GH: #3348)
Added new set of navigational stars: Soviet aviation
Added new set of navigational stars: Soviet/Russian manned space programs
Added new set of navigational stars: Vixen Starbook
Added new set of navigational stars: Argo Navis
Added new set of navigational stars: Orion Intelliscope
Added new set of navigational stars: Sky Commander
Added "is-waning" to planet info map
Added Skywatcher SynScan HC and Pro App alignment stars for Navigational Stars plugin (GH: #3327)
Added Meade Autostar 494/497 HC alignment stars for Navigational Stars plugin
Added set of navigational stars from Apollo space program for Navigational Stars plugin
Added show current location of object for AstroCalc/Ephemeris tool (GH: #3289, #2937)
Added missing timezone (GH: #3316)
Added support transparency for landscapes (GH: #3293, #3214)
Added discovery circumstances for comet P/2023 M1
Added CLI option for logfile name
Fixed blending DSO hints (GH: #3302)
Fixed type for Interstellar objects in Solar System Editor plugin
Fixed bad performance in Mac M1 (GH: #2947)
Fixed crash in Telescope Control plugin for Qt6-based packages (GH: #2874, #2821)
Fixed background color for artwork (GH: #3299)
Fixed handling Stellarium' scripts on Macs
Fixed mistake in DSO catalog
Fixed a slow reaction with touchpad on Macs (GH: #2778)
Fixed missing translations
Fixed various typos (GH: #3411)
Fixed clarification on Spout in SUG (GH: #2922)
Fixed hiding splash when starting stellarium from a script (GH: #3407)
Fixed a logfile warning (GH: #3324)
Fixed location update with landscape in RemoteSync plugin (GH: #3274)
Fixed observing list import/export (GH: #3207, #3206)
Fixed error when downloading stars (GH: #3395)
Fixed link to supplemental TLE (default lists)
Fixed list of MSVC++ versions
Fixed moving to a NomenclatureItem location (GH: #3355)
Fixed the botched logic of storing details for the orbit drawing (GH: #1842, #3348)
Fixed overflow on bad implementations of tanh() (GH: #3351)
Fixed discrepancy between SUG and an Oculars tooltip (GH: #3346)
Fixed crash of Nav. Stars plugin (GH: #3341)
Fixed bug: avoid dereferencing null pointer
Fixed bug: prevent artifacts in limb darkening
Fixed computation of signed phase angle of a planet (GH: #3306)
Fixed the name of a uniform in a location query
Fixed FPS: restore minimizing fps when idle
Fixed crash Oculars plugin: Lens can potentially be a null pointer, so must not be dereferenced without a check (GH: #3322)
Fixed OpenSSL issue for Qt5-based packages for Windows (GH: #3321, #3326)
Fixed a DSO name confusion mentioned at Transifex
Fixed object search with HIP numbers
Fixed behavior of DitheringMode with QVariant in Qt5 (GH: #3307, #3304)
Fixed Qt5 build without PCH
Fixed restoration for default list of TLE source in Satellites plugin
Fixed handling Unicode in Telescope Control plugin (GH: #2934, #3301)
Fixed connection to a renamed signal in Telescope Control plugin
Fixed connections to renamed signals in RemoteSync plugin: this restores excluding features from synchronisation (GH: #3303)
Changed core: a tiny improvement for sorting data in Search Tool
Changed core: Reduce dumping cities for unknown timezones
Changed core: avoid recomputation of RTS at every frame (GH: #3275)
Changed core: preserve texture binding when rendering text (GH: #3356)
Changed core: improve text rendering quality (GH: #3353)
Changed core: show comets a bit less restrictively
Changed core: use optional "immediate save" for Nomenclature detail settings (GH: #3342)
Changed core: draw crater type NomenclatureItems (craters, Lunar maria, satellite features which AFAICS are always craters) as ellipse (GH: #3342)
Changed core: suppress forward scattering peak in the sky pseudo-reflection behind landscape
Changed core: reduce code duplication in xyYToRGB shader and updating the code
Changed core: enable stencil buffer in the main OpenGL surface format
Changed core: always use texture-based text rendering in StelPainter
Changed core: Turn dithering into a global post-processing effect (GH: #3335)
Changed core: Use GLSL 3.30 whenever OpenGL >= 3.3 is in use
Changed core: Move OpenGL 3.3 Core glfuncs() getter to StelOpenGL
Changed core: Explicitly choose texture unit in spherical mirror distorter
Changed core: Move InitFailure from AtmosphereShowMySky to the base class
Changed core: updated code for vector maths
Changed logger: cosmetic fixes for better reading the data
Changed NavStars plugin: simplifications
Changed RemoteSync plugin: Allow suppressing debug messages
Changed RemoteSync plugin: Allow finetuning of debug output
Changed RemoteSync plugin: Add useful diagnostic in case of problem
Changed Scenery3D plugin: changed logging type
Changed requirements: Qt 5.12 is minimal version now to building
Changes in Windows installer: using better compression algorithm
Updated SUG: Clarify that our J2000.0 coordinates include aberration. (GH: #3309)
Updated instructions for building planetarium from source code
Updated OnlineQueries plugin
Updated default list of satellites
Updated list of exoplanets
Updated discovery circumstances for minor planets
Updated comet discovery circumstances (GH: #3389)
Updated list of locations
Updated default settings for macOS bundle
Updated settings for doxygen (GH: #3390)
Updated plugins: Removed logically wrong code (unused by the fact)
Updated plugins: Switched to use static variables for sync visibility of stars labels
Updated Solar System Editor plugin
Updated ssystem_1000comets.ini file
Updated Espenak & Meeus DeltaT equation
Updated nomenclature data
Updated GUI: Disable dithering config GUI when dithering is not supported (GH: #3335)
Updated contact address in few sky cultures
Removed – fix-text option
Removed locales with translation progress lesser 1% per whole time
Removed outdated code for support the version of Qt prior 5.12
Removed fov options from RemoteSync plugin: is now StelMovementMgr.currentFov property (GH: #3303)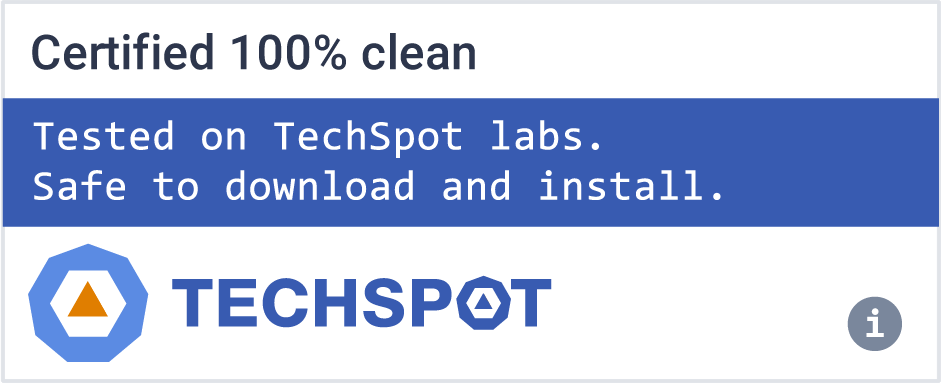 Windows, macOS, Linux, Android
Software similar to Stellarium
1