Google defends Hotfile's right to 'safe harbor' under DMCA
By Jose Vilches
TechSpot is celebrating its 25th anniversary. TechSpot means tech analysis and advice
you can trust
.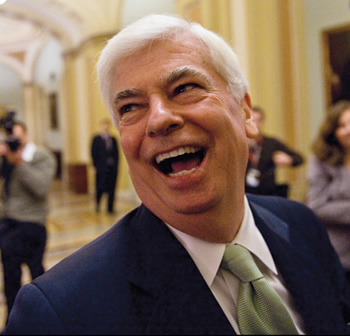 The MPAA filed lawsuit against Hotfile little over a year ago, arguing that the cyberlocker had made a business out of enabling massive digital theft by giving users a place to store and share pirated movies. Now, in the aftermath of Megaupload's closure, the group is asking for a summary judgement to effectively shut the site down, arguing that Hotfile is a piracy haven and should not be eligible for DMCA safe harbor protection.
According to TorrentFreak, this request didn't go unnoticed by Google, who has become a somewhat unexpected ally of Hotfile with the filing of an 'amicus brief' objecting to the MPAA's "distortion" of the facts. According to Google, the movie studios are misleading the court by wrongfully suggesting that Hotfile is not protected by the DMCA, adding that YouTube, Facebook, Twitter, and Wikipedia and other sites dealing with massive amounts of contents provided by users are able to thrive because they are protected by the DMCA.
The Internet giant argues that, under the DMCA, service-providing sites are relieved of actively policing copyright on their own dime. Instead, they are only required to offer a means for reporting copyright infringement and act promptly in removing infringing material upon owners' takedown requests.
Google pointed to its own case against Viacom, now pending in the Second Circuit, in which the district court ruled that YouTube is protected by the DMCA safe harbor and that the burden to identify and report pirated material lies solely with the copyright holder, not the other way around.
Google also argued that Hotfile was within its right to simply remove links to files rather than the files themselves from servers, saying that such action conformed to DMCA requirements.
Many of the arguments made by Google could be relevant to the criminal indictment against Megaupload but, of course, also to their own interests. Besides protecting YouTube from future legal threats, the company is supposedly getting ready to launch its long-rumored Google Drive cloud storage service later this year.