GOG Galaxy 2.0 is rolling out for all users soon
The old Galaxy client will soon be replaced
By Cohen Coberly 9 comments
TechSpot is celebrating its 25th anniversary. TechSpot means tech analysis and advice
you can trust
.
In context: The PC-focused digital distribution platform GOG (once known as Good Old Games) has come a long way since its inception. While it started out as a way for retro gaming fiends to grab well-optimized old-school games at an affordable price, it has evolved (and rebranded) over time to ship both new and old PC titles without the baggage of DRM.
Several months ago, GOG took the next step forward with the open beta for GOG Galaxy 2.0; the second major iteration of its Steam-like gaming client. The original GOG Galaxy was clean and easy to use, while housing several basic features like achievements, cloud saves, and client-based downloads (instead of downloading setup .exes from the GOG website).
GOG Galaxy 2.0, on the other hand, expands upon those features. In addition to a complete visual overhaul (which has proven slightly controversial), Galaxy 2.0 adds greatly-enhanced library organization, a new activity hub, and unified library functionality. That last feature is arguably the biggest selling point for Galaxy 2.0: a unified library means you can sync your various game collections – such as those on Uplay, Origin, Steam, and Battle.net – and manage them from one place.
You still need to (at least briefly) run each individual client, but GOG gives you quick install and play buttons, while also tracking details like your playtime. This feature is especially useful if you have a massive collection of digital content, and don't feel like manually sifting through each client's titles to find a specific game.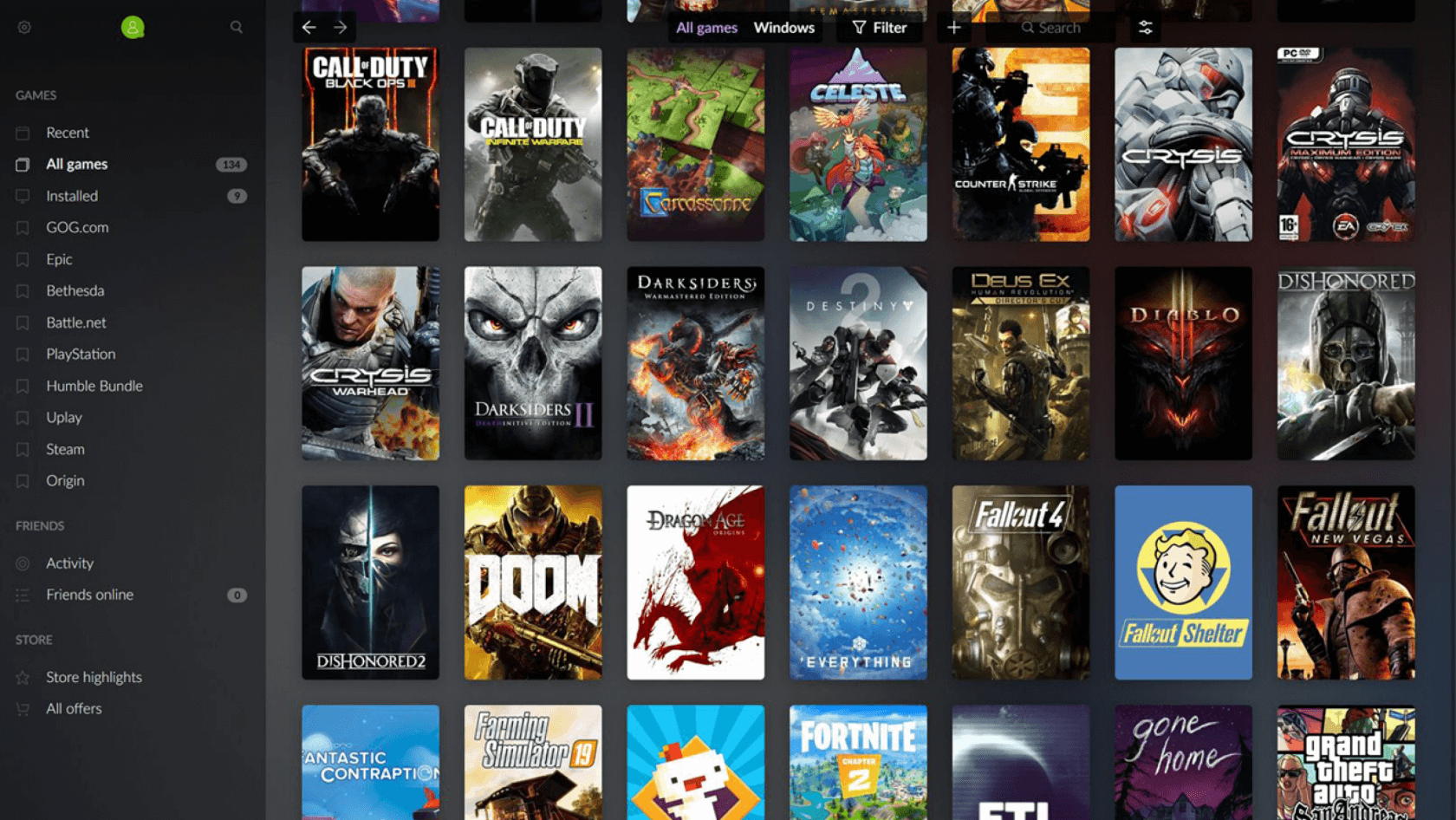 With that brief overview out of the way, let's get to today's news, which will probably be bittersweet for a few of our readers. If you, like myself, prefer some aspects of the original GOG Galaxy (such as its simple, shelf-like library design), you'll have to give it up soon: GOG Galaxy 2.0 is finally leaving beta in the "coming weeks," meaning the old client will be officially deprecated.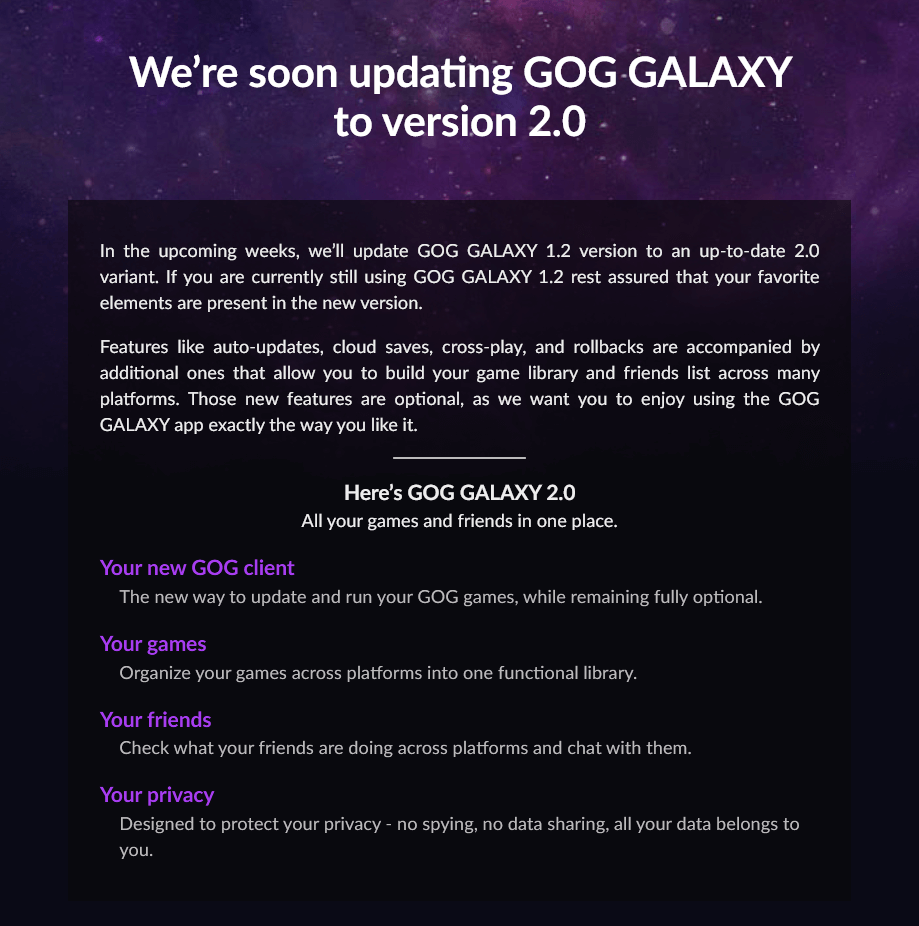 We're not sure exactly how this upgrade process will work for now. GOG did send out an email to affected users, which you can view above, but it's scarce on details. As such, we've reached out to GOG for additional information, and we'll update this article when we receive a response.
If you don't feel like waiting for the inevitable, you can download GOG Galaxy 2.0 right here.