Highly anticipated: To push its new DLSS 3 frame generation technology, Nvidia has a promotion offering the highly anticipated Diablo IV for free to customers who pick up a GeForce RTX 4000 series graphics card. It could be just the push that those on the fence about upgrading their systems might need to take action.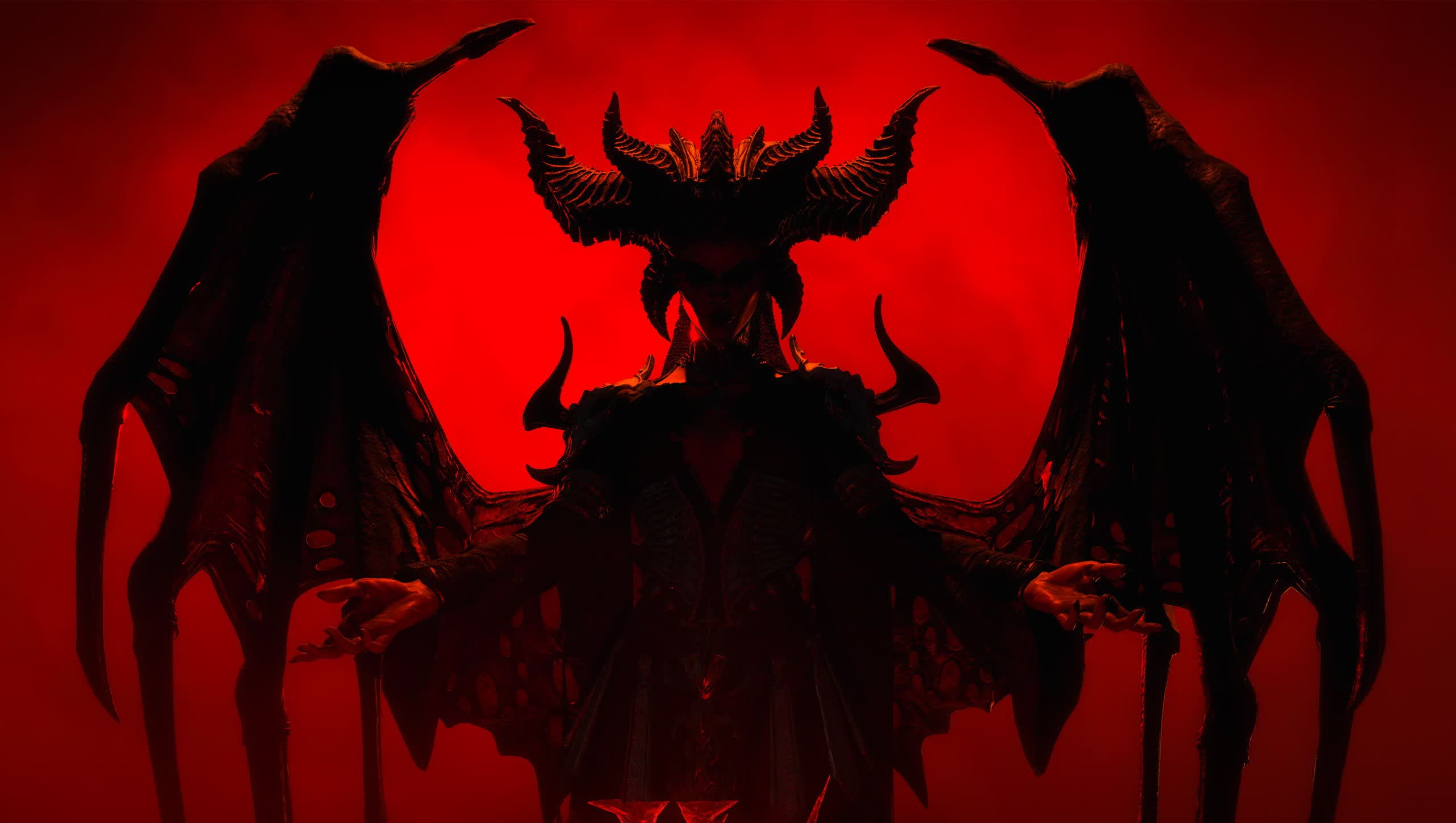 The upcoming Diablo IV is the latest major PC release available through a hardware bundle. Nvidia is packaging the game with most desktop RTX 4000 series GPUs. The company also confirmed that the final Diablo IV public beta running this weekend supports its DLSS 3 frame generation feature.
The promotion runs from Tuesday, May 9, through June 13 in most regions. Customers have until July 13 to redeem a code. Qualifying cards include the RTX 4090, 4080, 4070Ti, and 4070. Pre-built systems containing those GPUs are also entitled to the giveaway.
Vendors will email customers the redemption codes. Participating retailers include Amazon, Newegg, B&H, Micro Center, Canada Computers, Antonline, and OEM partners. Redeeming the codes requires the GeForce Experience app. After installing the graphics card:
Select "REDEEM" from the account drop-down menu in GeForce Experience.
Enter the code.
Follow the instructions to log into Blizzard's Battle.net service to install Diablo IV.
Starting the promotion a few days before Diablo IV's final free DLSS 3 compatible beta could boost the RTX 4070's lukewarm initial sales. Judging by the game's official system requirements, all of the participating GPUs should get good performance running at 1440p or 4K, especially with DLSS 3 engaged. However, leaving out RTX 4000 series laptops is somewhat surprising, as many high-end notebook users will likely want to play Diablo IV on the go.
The bundle includes the standard edition of Diablo IV, which launches on June 6. Customers also get a few cosmetic items for that game, Diablo III, World of Warcraft, and Diablo Immortal.
The free "Server Slam" public beta runs from May 12 to May 14 on PC, PlayStation 5, PlayStation 4, Xbox Series consoles, and Xbox One. Progress from the server slam doesn't carry into the final game, but some unlockable cosmetics do. Blizzard has also promised story and content updates for Diablo IV every three months after launch.
https://www.techspot.com/news/98628-nvidia-bundles-diablo-iv-rtx-4000-series-desktop.html