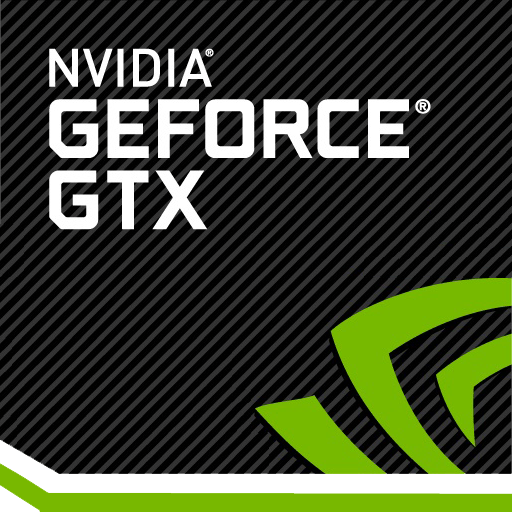 Nvidia GeForce Graphics Driver
353.06
Just in time for the highly anticipated title Heroes of the Storm, this new GeForce Game Ready driver ensures you'll have the best possible gaming experience.
https://us.download.nvidia.com/Windows/353.06/353.06-desktop-win8-win7-winvista-32bit-international-whql.exe
What's New:
This driver is also aligned with the launch of the new flagship gaming GPU, the GeForce GTX 980 Ti. In addition, this new Game Ready driver provides a number of new gaming features and benefits based around G-SYNC technology, Dynamic Super Resolution, and enhancements for the latest new titles.
Game Ready
Best gaming experience for Heroes of the Storm, including support for GeForce Experience 1-click optimizations
New GeForce GPU
Supports the new GeForce GTX 980 Ti GPU, based upon the second-generation Maxwell architecture
Gaming Technology
Supports G-SYNC technology in windowed mode, offers both G-SYNC (V-SYNC on) and G-SYNC (V-SYNC off) options, support for Ultra-Low Motion Blur (ULMB) in the NVIDIA Control Panel, provides Dynamic Super Resolution (DSR) for notebooks with discrete GeForce GPUs, and optimizations and bug fixes which can provide increased performance for Kepler-based GPUs.
Supported Products:
GeForce 900 Series

GeForce GTX TITAN X, GeForce GTX 980, GeForce GTX 970, GeForce GTX 960

GeForce 700 Series

GeForce GTX TITAN Z, GeForce GTX TITAN Black, GeForce GTX TITAN, GeForce GTX 780 Ti, GeForce GTX 780, GeForce GTX 770, GeForce GTX 760, GeForce GTX 760 Ti (OEM), GeForce GTX 750 Ti, GeForce GTX 750, GeForce GTX 745, GeForce GT 740, GeForce GT 730, GeForce GT 720, GeForce GT 710, GeForce GT 705

GeForce 600 Series

GeForce GTX 690, GeForce GTX 680, GeForce GTX 670, GeForce GTX 660 Ti, GeForce GTX 660, GeForce GTX 650 Ti BOOST, GeForce GTX 650 Ti, GeForce GTX 650, GeForce GTX 645, GeForce GT 645, GeForce GT 640, GeForce GT 630, GeForce GT 620, GeForce GT 610, GeForce 605

GeForce 500 Series

GeForce GTX 590, GeForce GTX 580, GeForce GTX 570, GeForce GTX 560 Ti, GeForce GTX 560 SE, GeForce GTX 560, GeForce GTX 555, GeForce GTX 550 Ti, GeForce GT 545, GeForce GT 530, GeForce GT 520, GeForce 510

GeForce 400 Series

GeForce GTX 480, GeForce GTX 470, GeForce GTX 465, GeForce GTX 460 SE v2, GeForce GTX 460 SE, GeForce GTX 460, GeForce GTS 450, GeForce GT 440, GeForce GT 430, GeForce GT 420

GeForce 900M Series (Notebooks)

GeForce GTX 980M, GeForce GTX 970M, GeForce GTX 965M, GeForce GTX 960M, GeForce GTX 950M, GeForce 940M, GeForce 930M, GeForce 920M

GeForce 800M Series (Notebooks)

GeForce GTX 880M, GeForce GTX 870M, GeForce GTX 860M, GeForce GTX 850M, GeForce 840M, GeForce 830M, GeForce 820M, GeForce 810M

GeForce 700M Series (Notebooks)

GeForce GTX 780M, GeForce GTX 770M, GeForce GTX 765M, GeForce GTX 760M, GeForce GT 755M, GeForce GT 750M, GeForce GT 745M, GeForce GT 740M, GeForce GT 735M, GeForce GT 730M, GeForce GT 720M, GeForce 710M, GeForce 705M

GeForce 600M Series (Notebooks)

GeForce GTX 680MX, GeForce GTX 680M, GeForce GTX 675MX, GeForce GTX 675M, GeForce GTX 670MX, GeForce GTX 670M, GeForce GTX 660M, GeForce GT 650M, GeForce GT 645M, GeForce GT 640M, GeForce GT 640M LE, GeForce GT 635M, GeForce GT 630M, GeForce GT 625M, GeForce GT 620M, GeForce 610M

GeForce 500M Series (Notebooks)

GeForce GTX 580M, GeForce GTX 570M, GeForce GTX 560M, GeForce GT 555M, GeForce GT 550M, GeForce GT 540M, GeForce GT 525M, GeForce GT 520M, GeForce GT 520MX

GeForce 400M Series (Notebooks)

GeForce GTX 485M, GeForce GTX 480M, GeForce GTX 470M, GeForce GTX 460M, GeForce GT 445M, GeForce GT 435M, GeForce GT 425M, GeForce GT 420M, GeForce GT 415M, GeForce 410M
Here's other similar drivers that are different versions or releases for different operating systems:
November 15, 2023
Windows (all)
669 MB

November 15, 2023
Windows 10/11
669 MB

October 31, 2023
Windows (all)
669 MB

October 26, 2023
Windows 10/11
669 MB

October 17, 2023
Windows 10/11
669 MB

October 10, 2023
Windows 10/11
644 MB

September 21, 2023
Windows (all)
644 MB

September 21, 2023
Windows 10
644 MB

September 12, 2023
Windows 10/11
653 MB

August 22, 2023
Windows 10/11
653 MB