Prototype Nintendo PlayStation is real but the CD drive doesn't work
By Shawn Knight
TechSpot is celebrating its 25th anniversary. TechSpot means tech analysis and advice
you can trust
.
The discovery of an ultra-rare Nintendo PlayStation (yes, such a thing exists... sort of) was arguably the biggest gaming-related story of the summer. Despite a plausible story as well as photos and videos of the prototype machine and accompanying accessories, many discredited it as little more than an elaborate hoax.
As an avid gamer during that era, I recall reading stories in video game magazines about the failed partnership between Nintendo and Sony and the mythical system they were said to be working on.
Father and son team Terry and Dan Diebold, owners of the console, said at the time that they were afraid to power it on for fear of frying it - a move that only fueled the likelihood of a hoax. The two promised to research the matter and as Engadget recently confirmed, the console is indeed the real deal (and it works... sort of).
The publication met up with the Diebolds in Hong Kong where they planned to attend a retro gaming expo. As you can see from the photos, the prototype console is indeed the real deal and does work. It's able to play Super Famicom games but unfortunately, the CD drive doesn't work.
An x-ray of the console determined it was safe to open, ruling out the unlikely possibility of a self-destruct mechanism. Restart Workshop's retro console technician, Daniel Lee, concluded the drive was definitely receiving power but couldn't figure out why it didn't work. It could be software-related or perhaps the drive is simply dead.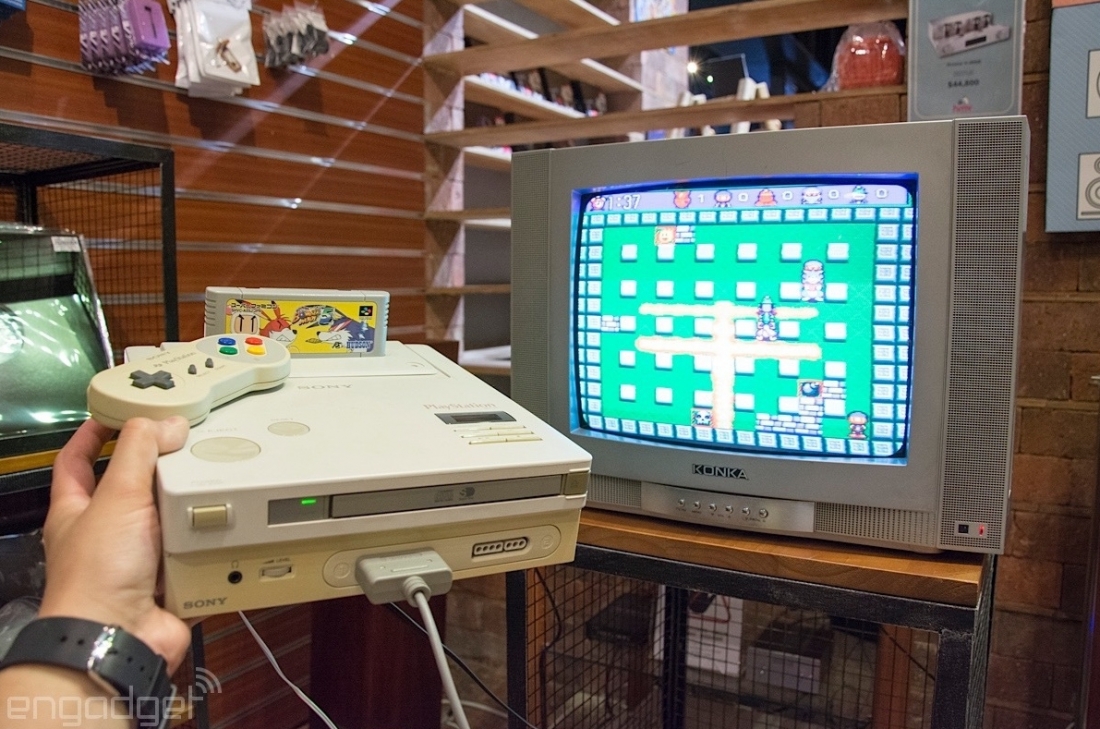 Curiously enough, the logic board, chassis and optical drive all had a label that reads "2" indicating this could be the second prototype made. It is believed that around 200 prototypes were created although all were believed to have been destroyed.
The Diebolds say they've been offered as much as $45,000 for the prototype but have no plans of selling it. Instead, they hope it can one day end up in a museum.
All images courtesy Engadget