Opera
99.0.4788.31
Opera introduces the looks and the performance of a total new and exceptional web browser.
Browse faster: We use way less processing capacity than other browsers and have a built-in ad blocker that helps load web pages faster.
Opera's popular shortcuts start page has been refreshed to make exploring web content easier and smarter. Speed Dial shortcuts can now be gathered in folders and easily filtered. Drag and drop one Speed Dial entry on top of another to create a folder, or use the new Speed Dial search field to experience the power of visual Speed Dial entries combined with the flexibility and organization of a classic bookmark folder.
How many versions of Opera are there?
For desktop users, there are three main versions of Opera. The mainstream version of Opera, which has various privacy features including a built-in VPN. Opera GX designed for gamers with integration to services like Twitch. And Opera Crypto for the crypto Web3-minded user.
How do I activate the Opera VPN?
To activate the Opera built-in VPN, open the settings tab and navigate to advanced settings, where you will find the VPN option. Once enabled, a VPN badge will appear left of the address bar. Pressing that VPN button will show you a dropdown of locations and a data meter.
Is Opera a Chinese browser?
Opera has its roots in Norway where it was developed by Jon Stephenson von Tetzchner and Geir Ivarsøy. Opera is headquartered in Oslo, Norway, however it was acquired in 2016 by a Chinese investment group and has become a multinational company with offices in several other countries.
Features
Discover
Get hot, new content, with no browsing necessary. The new Discover feature allows you to lean back and get fed with new articles from your country, or whatever region you want to get inspiration from, right in your browser - all in one place. Pick and choose your category: news, food, technology or something else you are more interested in. Opera brings you a selection of relevant global and regional sources to discover web content more easily.
Stash
Imagine that, after hours of shopping at your mall for new shoes, you find a single shelf with all the pairs you have tried on so far, so you can sit down, compare, and pick the winner. That's what Opera's new Stash feature does for you with websites. Simply hit the heart icon in the address bar to collect the websites you want to compare easily while shopping, or to keep your travel research on hotels, sights and flights at your fingertips. Scan your Stash by resizable page preview, or search what you've saved, with keywords.
Search
Now, you can search directly from the new combined address and search bar. Simply start typing a webpage address to go directly to your favorite site, or enter a search term and choose one of several search engines to look for suggested websites.
New look
Rest your eyes on the new, refined user interface. It is modern, sleek, deeply integrated with the platform and built from the ground up. Browse more easily with new elegant icons, tab bar and more.
Engine swap
Opera for desktop has not only been redesigned; it's also completely re-engineered under the hood. With the Chromium engine, users get a standards-compliant and high-performance browser. Opera's Off-Road mode, previously called Opera Turbo, now supports SPDY protocol and enables loading webpages faster, even in the toughest of network conditions.
Tab Snoozing to save memory
Tab Snoozing has been added, and is enabled by default. This means that tabs you are not actively using will pause so as not to use up your computer's memory. Each tab will become active again when you return to it. This feature can be turned off in Settings > User Interface.
Easy Files presents more files
The Easy Files feature lets you attach files without digging through folders. When attaching a file to an email or anywhere online, the Easy Files popup will display your most recently downloaded files. The visual display of files makes it quick and easy to see and click exactly what you want.
Previously, Easy Files would display your three most recent files, but with this update you can now see all of your downloaded files. Just use the scroll buttons to cycle through them.
Easy Files feedback
Since we first added the Easy Files feature to our browser, you have sent us a lot of useful suggestions via email and on Opera forums. So to help improve this feature further, we've added a feedback popup to Easy Files.

Just click the little smiley face when using Easy Files. In the popup, you'll be able to rate the feature as well as leave any comments or suggestions you have. We appreciate the feedback, which helps us improve our products for you.
Search Tabs is more organized
Search Tabs is a list of your tabs, both open and recently-closed. It helps you find a specific tab by typing keywords. Click the magnifying glass icon in the top right, or press Ctrl+Space, then start typing a keyword to identify the tab. The list updates and narrows down your options as you type.
macOS Support
When you buy a shiny new Mac, one of your key priorities is speed: you want it to load and run apps as smoothly as it can, and you want to be impressed by how seamless the experience is. While marvelling at your crisper than ever display, you also want to browse the web with freshness and speed inspired by your brand spanking new Mac. Apple wants you to be happy, and so does Opera, which is why we've made your browsing on Macs with M1 even faster.
Opera natively supports the newest line of Apple M1 processors. With the transition from Intel to Apple Silicon chips, Apple is able to gain more control over the performance of Mac hardware and the software that runs on macOS.
Like Apple, Opera's goal is to make your online experience as smooth as possible. With this latest release, Opera runs 2 times faster compared to the previous version of our browser. This means faster access to your favorite websites, and quicker transition to Opera's built-in features like WhatsApp, Telegram, Twitter and Instagram - all neatly packed into the sidebar.
Easier access to the Player feature, Flow and Crypto Wallet
Speaking of speed, Opera now lets you set your own keyboard shortcuts to quickly access the Flow feature, which connects your computer browser with Opera on iOS and Android. This connection is an end-to-end encrypted chat with all your devices for sending notes, images, links, files - all the things you don't want to miss. You can also now create shortcuts to Opera's built-in Crypto Wallet, as well as the Player feature - a gateway to all your favorites on Apple Music, Spotify and YouTube Music.
To set custom keyboard shortcuts for your favorite features:
Click the three-dot icon at the bottom of your sidebar
Click the three-dot icon next to the feature and select Configure shortcuts
Type your custom shortcut next to the feature
What's New
We're happy to introduce the stable version of Opera 98 today. The browser comes with internal and practical improvements. Chromium is updated to version 112.0.5615.87.
CHR-9255 Update Chromium on desktop-stable-112-4759 to 112.0.5615.87
DNA-106342 Crash when blocking cookies in sidebar web. infobars::InfoBarManager::AddInfoBar(std::Cr::unique_ptr, bool)
DNA-106699 [Win] Enable use of Opera GX splash screen in Opera generic
DNA-107054 Apply patch for CVE-2023-2033
DNA-107141 Promote O98 to stable
DNA-107142 Translations for O98
Opera 97 changelog
CHR-9225 Update Chromium on desktop-stable-111-4719 to 111.0.5563.65
DNA-102778 Goth reports error for utils_api test
DNA-104983 Missing encryption option in sync settings
DNA-105293 add RateMe feature to Speed Dials and Suggested Speed Dials section
DNA-105299 Opera crash when closing tab by middle mouse button
DNA-105712 Update linux sandbox dependency for browsertests
DNA-105787 Settings extended with the AI section
DNA-105865 Add reload option for panels in opr.browserSidebarPrivate namespace
DNA-105944 Update checking of widevine certificate expiration to be independent from dateformat
DNA-105959 Update texts - native part
DNA-105961 Import translated texts - native part
DNA-105967 Crash at base::ObserverList::RemoveObserver(PrefObserver const*)
DNA-105973 Turn on #tab-tooltip-close-tabs on all streams
DNA-106061 Hide extension popup
DNA-106062 [Stable A/B Test] React Start Page for Austria, Italy, Spain and France 50%
DNA-106068 Extension shows if developer mode is enabled
DNA-106070 Feedback window for highlight popup displayed in wrong place
DNA-106079 EasySetup Disclaimer - Reduce size
DNA-106085 Crash at TabHoverCardController::OnViewIsDeleting(views::View*)
DNA-106086 Player home page does not show images in dark mode
DNA-106096 Increase prompt window in AB width
DNA-106109 Teasers on start page don't show transparency
DNA-106114 AI Prompts button is after Reader Mode icon
DNA-106168 EasySetup update
DNA-106212 Promote O97 to stable
DNA-106225 Enable #shodan-extension for all streams
DNA-106229 Update J5 texts
Previous release notes:
We're pleased to announce that Opera 96 has now been released on the Stable branch! This new build is based on Chromium version 110.0.5481.100.
In this version the #snapshot-full-page option is turned on, so now you can enjoy making a full-page top-to-bottom screenshots. Also, it's the first Stable build without Windows 7/8.1 support.
Known issues: DNA-104742 - Wrong button position in opera tools section in sidebar menu.
Fixes
CHR-9191 Update Chromium on desktop-stable-110-4693 to 110.0.5481.78
CHR-9197 Update Chromium on desktop-stable-110-4693 to 110.0.5481.100
DNA-105308 Translations for O96
DNA-105395 Fix missing resources errors on About and Update & Recovery pages
CHR-9183 Update Chromium on desktop-stable-110-4693 to 110.0.5481.77
DNA-104479 Inform win7/8 users of Offline Installer about proper OI version
DNA-104866 Add version to netinstaller link to offline installer on win7/8
DNA-104963 Next-/previous track button layout issues in PiP window
DNA-105084 Prepare for turning on 'Rich entities'
DNA-105365 Enable #snapshot-full-page
Previous release notes
Lucid Mode
Improve low-quality video and enhance images online in one click.
Free video enhancement
Enhance online videos and image quality for free with Lucid Mode in Opera Browser.
One-click improvement
Clean up content with one click, or set Lucid Mode as default for videos and images.
Higher quality images
Optimize videos, graphics or both, for higher quality webpage content.
YouTube videos and more
Unblur videos and improve the quality on YouTube, TikTok, Instagram and others for free.
Improve YouTube quality
Start a YouTube video in Opera Browser and hover your mouse over it. Then just click the Lucid Mode button to improve video quality.
Enhance video quality
Clear up blurriness in YouTube videos, and watch video clips on Facebook, Instagram, TikTok and more with sharper quality.
Increase image sharpness
Enhance image quality and improve webpage graphics for a clearer view of online content.
Previous release notes
Are you also TikTokers? Are you like two out of three of our survey respondents who wish that TikTok was built into the sidebar of the Opera browser, just like Instagram, Twitter, or WhatsApp? Well, wish no more! We've gone ahead and integrated the app right into our flagship browser following results of our user survey, which showed that 65 percent of the people who use TikTok from the 18-35 age group would like to use it in their desktop browser as well.
People love TikTok for so many reasons. From an entertainment standpoint it's hard to match - so much content all of the time! But we know you also enjoy TikTok for other uses well, including following the news, staying on top of emerging trends, and watching tutorials or lectures.
Plenty of that is easily accomplished with your smartphone, while on the go - but not everything! What if you're attempting a new recipe and you need your hands free to cook - and to not, critically, get your greasy fingers all over the phone itself? With a mobile-only configuration of TikTok, that situation has "dropped phone" written all over it. Perhaps you're watching a correspondent deliver his update on the latest news - something you'd prefer to view on a bigger screen as you multitask at your desk? Or maybe you're just in bed watching funny videos, but for the life of you, you just don't want to have to hold onto that phone any longer. Well, today's release makes Opera the only browser to offer a way to enjoy TikTok without opening a separate app or having to search through tabs.
So now you can enjoy your favorite videos with the benefit of a large screen, hands free to do whatever you like. But there are still more reasons why you might jump to start TikToking on your desktop. If you're a content creator, for example, you can upload your videos to TikTok directly from the browser, allowing you to edit on a larger screen before uploading. Or, if you want to do some work or browse the web without distraction, you can choose when you hop into the "For Your Feed" with greater control. Accessing TikTok via the Opera desktop also you're not sharing any more data than what you would with a website, and you can always turn on our ad blocker or free, built-in VPN as well as the device-wide VPN PRO.
How do you enable the TikTok feature in the Opera browser?
If you already use the Opera browser, you can enable TikTok by clicking the three dots at the bottom of the Opera sidebar and enabling it in the Messengers section of the Sidebar. If you're not an Opera user - we hope we have convinced you by now you should become one. Go download the Opera browser! Once you've completed that simple step, it's all done: you can start enjoying your favorite TikTok content from right there within Opera.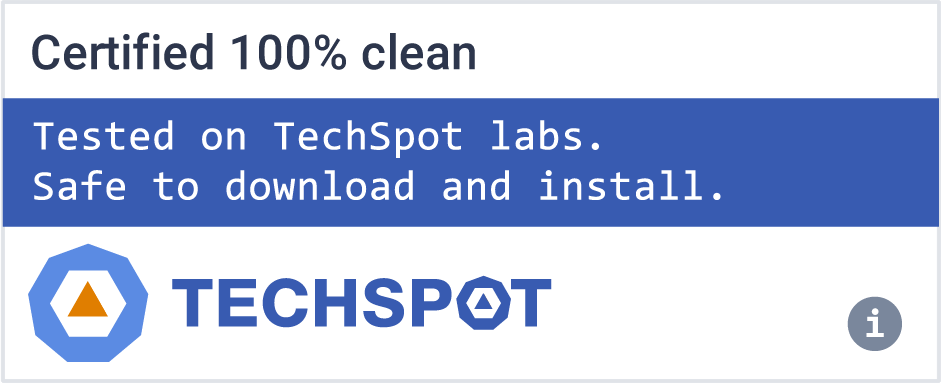 Software similar to Opera
14