Opera
105.0.4970.29
Opera introduces the looks and the performance of a total new and exceptional web browser.
The latest version of Opera Browser includes browser AI, Tab Islands, smooth animations and a clean modular design, delivering the most forward-thinking browsing experience to date.
How many versions of Opera are there?
For desktop users, there are three main versions of Opera. The mainstream version of Opera, which has rebranded as Opera One and has various privacy features including a built-in VPN. Opera GX designed for gamers with integration to services like Twitch. And Opera Crypto for the crypto Web3-minded user.
How do I activate the Opera VPN?
To activate the Opera built-in VPN, open the settings tab and navigate to advanced settings, where you will find the VPN option. Once enabled, a VPN badge will appear left of the address bar. Pressing that VPN button will show you a dropdown of locations and a data meter.
Is Opera a Chinese browser?
Opera has its roots in Norway where it was developed by Jon Stephenson von Tetzchner and Geir Ivarsøy. Opera is headquartered in Oslo, Norway, however it was acquired in 2016 by a Chinese investment group and has become a multinational company with offices in several other countries.
Features
Tab Islands
Easily arrange tabs in separate groups for intuitive, context-based browsing. Tab Islands let you keep related tabs together, which can be collapsed or expanded as needed for more room and focused browsing.
Browser AI
Chat with AI on desktop and mobile in Opera Browser. ChatGPT and Aria, Opera's free and unlimited browser AI, are seamlessly integrated into your browser.
Built-in Messengers
Easily use your favorite messengers and social apps while browsing the web. WhatsApp, Instagram, Twitter and more are built right into your sidebar.
Free & Pro VPN
Browse privately using Opera's built-in, free VPN on desktop and mobile. Or even subscribe to VPN Pro to get enhanced protection for your entire device.
Ad Blocker
Enjoy cleaner and smoother browsing with less distractions. Ad Blocker protects your privacy and speeds up your browsing on both mobile and desktop.
Flow file sharing
Instantly send files, links and notes between your devices.
macOS Support
When you buy a shiny new Mac, one of your key priorities is speed: you want it to load and run apps as smoothly as it can, and you want to be impressed by how seamless the experience is. While marveling at your crisper than ever display, you also want to browse the web with freshness and speed inspired by your brand spanking new Mac. Apple wants you to be happy, and so does Opera, which is why we've made your browsing on Macs with M1 even faster.
Opera natively supports the newest line of Apple M-series processors. With the transition from Intel to Apple Silicon chips, Apple is able to gain more control over the performance of Mac hardware and the software that runs on macOS.
Easier access to the Player feature, Flow and Crypto Wallet
Speaking of speed, Opera now lets you set your own keyboard shortcuts to quickly access the Flow feature, which connects your computer browser with Opera on iOS and Android. This connection is an end-to-end encrypted chat with all your devices for sending notes, images, links, files - all the things you don't want to miss. You can also now create shortcuts to Opera's built-in Crypto Wallet, as well as the Player feature - a gateway to all your favorites on Apple Music, Spotify and YouTube Music.
To set custom keyboard shortcuts for your favorite features:
Click the three-dot icon at the bottom of your sidebar
Click the three-dot icon next to the feature and select Configure shortcuts
Type your custom shortcut next to the feature
What's New
CHR-9487 Update Chromium on desktop-stable-118-4944 to 118.0.5993.96
DNA-111963 Show duplicate indicator when hovering tab in tab tooltip
DNA-112482 [macOS] Option File – New Tab in Tab Island should be disabled when no tabs opened
Previous Release Notes:
Today we're excited to drop the big news that Opera One, the latest incarnation of the Opera Browser, is here and ready for you to download!
Here's the scoop – Opera One is your familiar Opera Browser, but it's been given a major makeover. And we're not just talking about a new coat of paint – we've reimagined and rebuilt Opera from the ground up, paving the way for a new era in which AI isn't just an add-on, but a core part of your browsing experience.
So, what's actually new?
Well, for starters, Opera One is introducing Aria, the first-ever native browser AI. There's also a totally fresh Modular Design and a bunch of game-changing features like Tab Islands, ingrained within the browser.
Let's dive in deeper and uncover the magic behind these features, starting with Aria.
Our native-browser AI: Aria
Get ready to meet Aria, the new AI powerhouse right inside your Opera One browser. Aria is our brand-new browser AI that's right at the heart of Opera One. It's our way of giving you free access to a leading GPT-based solution and the most up-to-date information from the web.
By bringing Aria on board, you're unlocking access to a top-notch generative AI service, totally free. This incredible service is made in collaboration with OpenAI, but with an Opera twist: it's been enhanced with additional capabilities.
Powered by Opera's own Composer AI engine, Aria connects to OpenAI's GPT and brings in real-time results from the web. This means that you can now join forces with AI to sift through web information, generate text or code, or even get product inquiries addressed.
Aria is also an expert in customer support. It knows Opera's entire support documentation library like the back of its hand and uses this knowledge to respond to your questions.
As an Opera One user, you'll also find a brand new command line. All you have to do is hit ctrl+/ (in Windows) or cmd+/ (in Mac) and an overlay will pop open, allowing you to interact with Aria. So, if you've got a sudden question, just use the shortcut to ask Aria via the command line, and either dive into the AI's response on the sidebar or carry on with your browsing.
Aria also harnesses the power of the AI Prompts feature that Opera rolled out in early access this year. After taking in your feedback and running extensive tests, we've integrated the ability to get contextual prompts by simply highlighting text in the browser into Aria.
What really sets Opera's AI apart is the control you have. You get to choose whether to engage with the AI services or not. To start using Aria, all you need to do is open the AI in the sidebar and log in or sign up for a free Opera account if you don't have one already.
As a nod to your love for ChatGPT, we've also incorporated this fan-favorite service right in your browser sidebar within Opera One.
Tab Islands: a new, intuitive way of interacting with tabs
A key element of Opera One is Tab Islands and the way they change how the browser's tabs behave. Tabs are a fundamental part of browsing but the standard way of interacting with them hasn't evolved much since the early days of the web and no longer corresponds to the richness of the internet and the countless ways we utilize it. For example, researchers have found that the existing tab design in browsers makes it difficult to jump between sets of tasks. Moreover, according to Opera's own research, the majority of people feel overwhelmed by how messy their tabs get and wish web browsers would do more to help them manage this.
Opera One's Tab Islands address this challenge. Tab Islands is a new way of keeping related tabs together in an intuitive way, based on context – without forcing you to change your habits or to even give it a thought.
The feature allows you to gain flexibility in interacting with your tabs: tab islands can keep different browsing contexts separate, move tabs around, and collapse islands to make them small. It even allows you to come back to them later or save them into bookmarks or pinboards. Essentially, your browser tabs stay together based on context, so that there's no more jumping around or feeling overwhelmed.
So, say you're planning a trip and researching hotels, routes, and local attractions. With Opera One, every tab you open in this context will harmoniously gather in a dedicated 'Tab Island'. The same goes for your work-related Google Docs or any other context – they automatically get their own secluded Tab Island. As you continue browsing and more Tab Islands emerge, you'll find it effortless to identify and switch between the topics you've been focusing on.
Opera One's new Modular Design
Our new Modular Design is our roadmap to building a browser that molds itself to your needs. Opera One focuses on bringing key features forward and adjusting them based on your context, delivering a fluid and easy browsing experience.
We didn't stop at just the design, though.
Under the hood, Opera's desktop browser got a major upgrade. We've implemented a new browser architecture and a Multithreaded Compositor, aiming to offer you a faster and smoother user interface. With this, Opera One becomes the first major Chromium-based browser to significantly uplift its user interface. Alongside our new Modular Design, this advanced architecture opens doors for new features and helps Opera stand out in the Chromium crowd.
Previous Release Notes:
99.0.4788.65 – 2023-06-07
DNA-108329 Update Continue-On links used for Amazon
DNA-108616 Port fix for CHR 1443401 issue to desktop-stable-113-4788
DNA-108618 Port fix for CHR 1429720 issue to desktop-stable-113-4788
DNA-108620 Port fix for CHR 1440695 issue to desktop-stable-113-4788
DNA-108623 Port fix for CHR 1443452 issue to desktop-stable-113-4788
DNA-108624 Port fix for CHR 1445426 issue to desktop-stable-113-4788
DNA-108626 Port fix for CHR 1410191 issue to desktop-stable-113-4788
DNA-108643 Port fix for CHR 1450481 issue to desktop-stable-113-4788
Lucid Mode
Improve low-quality video and enhance images online in one click.
Free video enhancement
Enhance online videos and image quality for free with Lucid Mode in Opera Browser.
One-click improvement
Clean up content with one click, or set Lucid Mode as default for videos and images.
Higher quality images
Optimize videos, graphics or both, for higher quality webpage content.
YouTube videos and more
Unblur videos and improve the quality on YouTube, TikTok, Instagram and others for free.
Improve YouTube quality
Start a YouTube video in Opera Browser and hover your mouse over it. Then just click the Lucid Mode button to improve video quality.
Enhance video quality
Clear up blurriness in YouTube videos, and watch video clips on Facebook, Instagram, TikTok and more with sharper quality.
Increase image sharpness
Enhance image quality and improve webpage graphics for a clearer view of online content.
Previous release notes
Are you also TikTokers? Are you like two out of three of our survey respondents who wish that TikTok was built into the sidebar of the Opera browser, just like Instagram, Twitter, or WhatsApp? Well, wish no more! We've gone ahead and integrated the app right into our flagship browser following results of our user survey, which showed that 65 percent of the people who use TikTok from the 18-35 age group would like to use it in their desktop browser as well.
People love TikTok for so many reasons. From an entertainment standpoint it's hard to match - so much content all of the time! But we know you also enjoy TikTok for other uses well, including following the news, staying on top of emerging trends, and watching tutorials or lectures.
Plenty of that is easily accomplished with your smartphone, while on the go - but not everything! What if you're attempting a new recipe and you need your hands free to cook - and to not, critically, get your greasy fingers all over the phone itself? With a mobile-only configuration of TikTok, that situation has "dropped phone" written all over it. Perhaps you're watching a correspondent deliver his update on the latest news - something you'd prefer to view on a bigger screen as you multitask at your desk? Or maybe you're just in bed watching funny videos, but for the life of you, you just don't want to have to hold onto that phone any longer. Well, today's release makes Opera the only browser to offer a way to enjoy TikTok without opening a separate app or having to search through tabs.
So now you can enjoy your favorite videos with the benefit of a large screen, hands free to do whatever you like. But there are still more reasons why you might jump to start TikToking on your desktop. If you're a content creator, for example, you can upload your videos to TikTok directly from the browser, allowing you to edit on a larger screen before uploading. Or, if you want to do some work or browse the web without distraction, you can choose when you hop into the "For Your Feed" with greater control. Accessing TikTok via the Opera desktop also you're not sharing any more data than what you would with a website, and you can always turn on our ad blocker or free, built-in VPN as well as the device-wide VPN PRO.
How do you enable the TikTok feature in the Opera browser?
If you already use the Opera browser, you can enable TikTok by clicking the three dots at the bottom of the Opera sidebar and enabling it in the Messengers section of the Sidebar. If you're not an Opera user - we hope we have convinced you by now you should become one. Go download the Opera browser! Once you've completed that simple step, it's all done: you can start enjoying your favorite TikTok content from right there within Opera.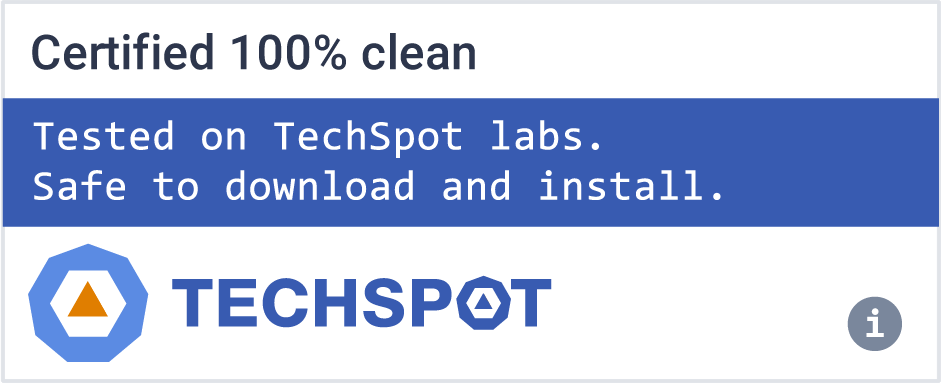 Software similar to Opera
14