Now downloading...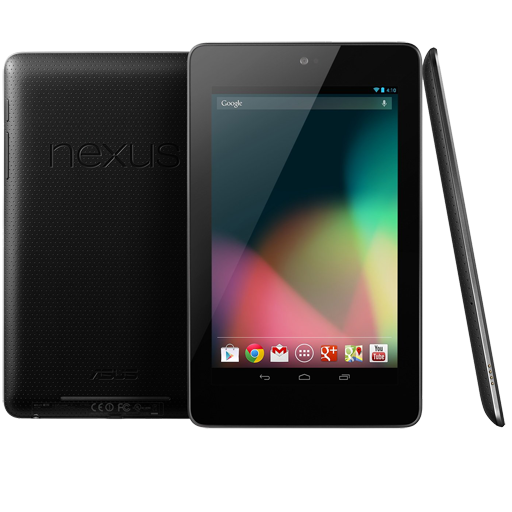 Nexus 7 (2013) "Razorg" Factory Image for Android 6.0.1.
While you download, a few facts
Thank you for choosing TechSpot as your download destination. If the download does not begin automatically, click here
This driver is available for multiple platforms/operating systems.
This driver has been downloaded 1,858 times so far
We have found several related drivers to this one, check them here under the "Related Drivers" tab.
All downloaded files are on their original form. No installers, download managers or other crappy additions are allowed.
More about this driver
What's New:
Further security enhancements and bug fixes
Improvements for the Nexus 5 to fix issues with auto focus, white balance, HDR+ and other camera issues
ART-related bug fixes (includes WhatsApp Messenger)
The new Photo application is now the default Gallery application when swiping out of the Camera application
Miscellaneous improvements and bug fixes
Refreshed interface with white status bar icons/text, ability for applications to trigger a translucent navigation and status appearance.
Optimizations for performance on devices with lower specifications, Low RAM device API
Wireless printing capability
NFC Host Card Emulation for emulating smart cards
WebViews now based on Chromium engine (feature parity with Chrome for Android 30)
Expanded functionality for Notification listener services
Public API for developing and managing text messaging clients.
New framework for UI transitions
Storage access framework for retrieving content and documents from other sources
Sensor batching, Step Detector and Counter APIs
"Immersive" full screen mode, software buttons and status bar accessed with an edge swipe gesture
Ability to specify default text messaging and home (launcher) app in Settings.
Audio tunneling, audio monitoring, loudness enhancer
Built-in screen recording
Native infrared blaster API
Expanded accessibility APIs, system-level closed captioning settings
New experimental runtime virtual machine, ART
Bluetooth Message Access Profile (MAP) support
Disabled access to battery statistics by third-party applications
Settings application no longer uses a multi-pane layout
Browser text wrap is disabled.
The Wi-Fi and mobile data Tx-Rx indicators are disabled.
Android 4.4 with stock launcher.png
Android 4.4 on the Nexus 4
Learn more
.