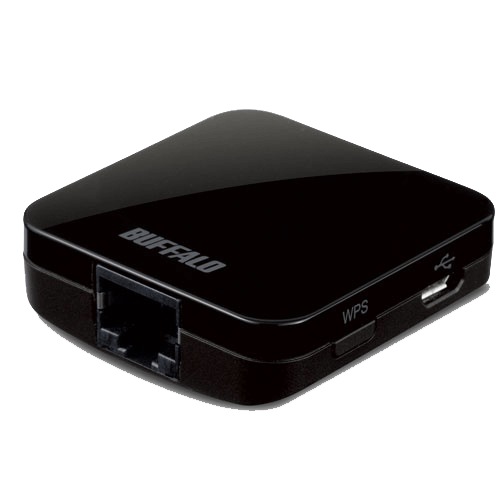 Buffalo AirStation AC433 Wireless Travel Router Firmware
1.2.0
Buffalo's AirStation AC433 Wireless Travel Router is a compact solution that allows users to set up a personal, high-speed wireless network wherever they go.
Ideal for business and personal travel, AirStation AC433 shares wired and wireless connections, offering selectable dual band operation. Easily connect your favorite Wi-Fi devices, such as tablets, smartphones and game consoles to a secure, personal Wi-Fi network anytime on-the-go.
Features:
Next generation wireless 802.11ac
Speeds up to 433 Mbps
Selectable dual band operation - 5 GHz or 2.4 GHz
Save on hotel Wi-Fi fees by connecting multiple devices to your own Wi-Fi network
Set up a personal Wi-Fi hotspot
Fits in your pocket or briefcase for users on the go
Simple to install and use - even for the novice user
Perfect for use with smartphones and tablet devices
USB bus-powered for ultimate portability
What's New:
Additional Function
Added local connection mode.
Bug Fixes
Fixed the issue where some devices could not obtain an IP address from the AirStation's DHCP server.
Fixed the issue where the AirStation did not work correctly if the certain text were used as the SSID when the AirStation was in wireless connection mode.