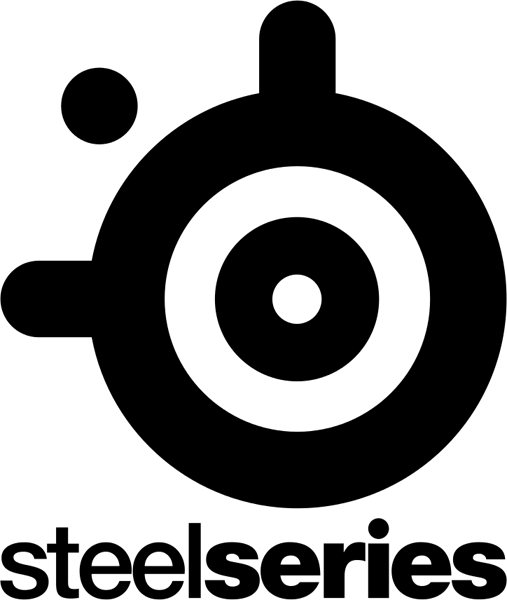 SteelSeries Engine
11.2.0
SteelSeries Engine 3 gives you everything you need in one single app. A unified platform that supports nearly all your SteelSeries gear.
It's a single installation that leaves only one process running behind the scenes on your computer - simple, easy, effective.
Gamesense
GameSense is the new way that your games and gear become one. SteelSeries Engine 3 talks directly to your game, which changes your device's illumination in real time, based off of in-game events. Ammo, health, kills, money, and cooldown timers are just a few things that you can integrate into your gear. The possibilities are endless!
Grab Your Gear and Let's Go
What better game to use for the first GameSense experience than CS:GO. We've worked with the team over at Valve in order to bring you the coolest experience available. Incorporate ammo, health, armor, kills per round, flashbang blindness, and much more into all of your gear.
Infinitely Customizable
With all this data, we give gamers an unlimited number of ways that they can display the information on their devices. Pick what keys display the illumination effects, and choose how the effect is displayed.
Everything Under One Roof
All of our SteelSeries Engine 3 devices featuring RGB illumination are compatible with GameSense. From the Rival, Siberia v3 Prism, Apex M800, and to all future illuminated devices waiting in the wings - all of them can take advantage of this awesome platform.
Easy for Developers
No libraries to link with your game. Use any language you like. Simply define your own game events and handlers using JSON and post to SteelSeries Engine 3's RESTful API.
High Performance
We designed SteelSeries Engine 3 to have a low impact on your gaming rig. Your computer's memory and CPU should be able to focus on gaming, not running some bloated software suite. Engine uses minimal resources so you can maximize your frames per second.
User Friendly
We bridged the gap between casual gamers that love to change their lighting effects and the hardcore fans looking to create in-depth macros for heavy MMO use. Engine has a clean, beautiful design. It's intuitive and doesn't require a software engineering degree to use.
Cross Platform
From the beginning, when we re-engineered SteelSeries Engine starting with version 3, the objective was to make it multi-platform and lightweight. Mac OS X users aren't treated like second-rate citizens. Engine's performance and functionality is basically identical on both Mac and PC.
Easy Updates
We bring the updates right to your desktop so you can spend less time searching and more time gaming. Notices to update SteelSeries Engine, and firmware for your devices, appear right within the app so you are always up to date with our cutting-edge features.
Automatic Profiles
Thanks to SteelSeries Engine our products are now one big happy family. Not only can your SteelSeries devices have specific settings for different games but they also communicate with each other giving you detailed integration and controls. With a simple button press on your keyboard or mouse you can instantly rebind buttons or modify illumination across all your hardware, including your headset.
Inter-Device Communication
Thanks to the unified software your SteelSeries devices will fluidly work together. For instance, clicking the zoom/scope button on your mouse could activate an equalizer setting for your headset that focuses on the highs for better listening to footsteps.
CloudSync
SteelSeries CloudSync lets you backup, share and sync your settings across all your platforms. Simply create a SteelSeries ID, login, and send your data to the cloud. Your settings are just a couple of clicks away no matter where you end up gaming.
Illumination
We've taken RGB illumination to all-new levels. With 16.8 million colors available on many of our devices we want to give you as much control as possible over the lighting. Amazing effects and color-changing patterns are available to pick from. On some devices like the M800 you can create your own unique, custom lighting patterns.
Macros & Binds
Unlock complete control of your device's buttons and keys within SteelSeries Engine. It lets you bind a keyboard button for on-the-fly macro recording while you game. For even more control use the advanced built-in editor to craft your own macros or take advantage of powerful text-based macros.

It also lets you rebind buttons and keys as you see fit so you can maximize the layout of your controls, get the most out of your hardware and play better.
What's New:
Engine
Fixes an issue wherein users were unable to record keypress macros or use the Quick Record feature in the keybindings/button bindings menus
GG
Fixes an issue wherein users were unable to click the Install Update button in Settings
New Devices Supported
The Arctis Pro line of headsets now is supported in SteelSeries Engine (includes Arctis Pro, Arctis Pro + GameDAC, and Arctis Pro Wireless).
Arctis Pro + GameDAC
Control your GameDAC from SSE and create custom configurations to easily manage your audio, illumination, and device settings.
Audio customization options include the ability to enable/disable DTS Headphone:X v2, adjust the 10-band equalizer with easy to use presets, and set Gain Control (High/Low), allowing you to crank the GameDAC volume up to 11.
On the microphone side you can personalize your sidetone level and set your overall mic volume level.
In the Illumination panel you can create unique illumination effects for your earcups (each earcup is an individual zone) as well as set the RGB states of the mic LED when muted and unmuted.
OLED Screen Settings
You can also control your OLED screen brightness and dictate idle time out delay.
Engine Apps
Robust Engine apps support includes the customization of what events and effects apply to your illumination zones and OLED screen.
PrismSync, Discord integration, and Audio Visualizer Engine Apps are integrated with the Arctis Pro + GameDAC. In addition, GameSense is supported for games such as CS:GO and Dota 2.
The Arctis Pro features illumination, audio, and microphone customization options. Create unique illumination effects for the earcups and mic boom. On the audio side, you can now install and control DTS Headphone:X v2, create custom EQ settings, and enable three levels of Dynamic Range Compression. For your microphone, you can set Mic Volume level, personalize your sidetone level and enable software-based noise reduction.
SteelSeries Engine 3.12.0 adds DTS Headphone:X v2 support for PC (Windows only), configuration management, and Engine Apps integration, enabling Discord notifications, CS:GO stats, and more to display on your OLED screen.
Additional customization options for the Arctis Pro Wireless, such as EQ customization, EQ Presets, Mic Sidetone levels, and more will be released soon in 3.12.1. In the meantime, these features can all be controlled from the device's OLED screen menu.
New Firmware
Arctis Pro + GameDAC - 1.29.0. Adds Gain control in the OLED, allowing you to increase the max volume of the audio output from the GameDAC.
Bug Fixes
Fixed an issue on Mac OSX causing the wrong configurations to auto-launch with applications
Fixed an issue with DTS Headphone:X not enabling properly on the Dell AE2 headset
Supported Products:
M800
Sentry
Siberia v3 Prism
Ths Sims 4 Mouse
9h Headset
Call of Duty
Diablo Headset
Diablo Mouse
Siberia v2 Iluminated
DOTA 2
Stratus XL
DOTA 2 Rival
Siberia Elite Prism
Sims Headset
Heroes of the Storm
Sensei Wireless
Rival
Sensei Raw
Guild Wars 2
Guild Wars 2 Keyboard
Mini Apex
Apex Raw
Siberia Raw Prism
WOW Headset
Kinzu v3
Siberia Elite
Siberia
Siberia v2
World of Tanks
We are working hard to convert all products to the new Engine 3. As we add products they will appear listed above. If your device is not currently supported by SteelSeries Engine 3, please download SteelSeries Engine 2 for Windows or SteelSeries Engine 2 for Mac.
Previous versions:
Here's other similar drivers that are different versions or releases for different operating systems:
May 2, 2016
Mac OS X
117 MB

May 2, 2016
Windows (all)
50.5 MB