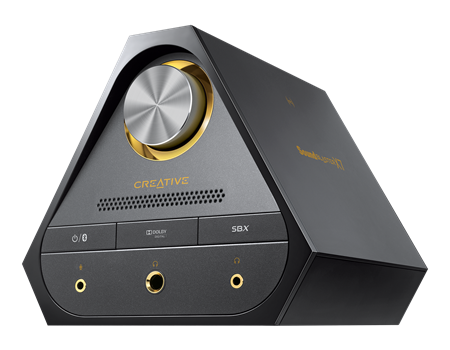 Creative Sound Blaster X7 Driver
1.01.02
Here you can find all driver for your Creative Sound Blaster X7 and Creative Sound Blaster X7 Limited.
This download contains the driver and application(s) for use with your Sound Blaster X7.
Important: Uninstall the current software before upgrading to Windows 10 to prevent possible acoustic feedback. Install this software pack only after Windows 10 upgrade. For more details, read the rest of this web release note.
To install this pack:
Download the file onto your local hard disk.
Double-click the downloaded file.
Follow the instructions on screen.
Disable mic monitoring if acoustic feedback occurs.
What's new for Windows 8/7/Vista:
Supports control of Sound Blaster X7 using Creative BT-W2 USB Bluetooth Audio Transceiver
Added support for the E-MU XM7 passive speakers
Renamed "SPDIF in Direct" to "Direct Mode (SPDIF-In)"
Rearranged speaker configuration options
Separated the "Speakers and Headphones" section into two pages
Here's other similar drivers that are different versions or releases for different operating systems:
March 20, 2019
Windows (all)
256 MB

November 12, 2015
Windows (all)
57.4 MB

November 12, 2015
Windows (all)
2.9 MB

September 8, 2015
Windows 10
83.8 MB

September 1, 2015
Windows (all)
64.9 MB

August 24, 2015
Windows 10
148 MB

August 21, 2015
Windows (all)
47.9 MB

August 15, 2014
Windows (all)
48.9 MB

December 6, 2013
Windows (all)
20.5 MB

May 20, 2014
Windows (all)
65.9 MB