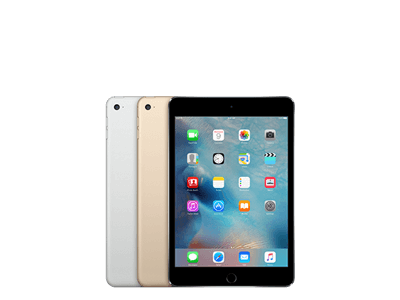 Apple iPad iOS 11.2.6 Firmware Update
To update your iPad you will need to download the latest firmware file (IPSW).
Earlier iPad models and Chinese versions (click on your model to download) iOS 11.0.2:
What's New in iOS 11.2.1:
This update re-enables remote access for shared users of the Home app. The hole which prompted the recall has now been fixed.
Apple Pay Cash (US only)
Send, request and receive money from friends and family with Apple Pay in Messages or by asking Siri
Other improvements & fixes:
Adds support for faster 7.5W wireless charging on iPhone 8, iPhone 8 Plus and iPhone X with compatible third-party accessories
Introduces three new Live wallpapers for iPhone X
Improves video camera stabilization
Adds support in Podcasts to automatically advance to the next episode from the same show
Adds support in HealthKit for downhill snow sports distance as a data type
Fixes an issue that could cause Mail to appear to be checking for new messages even when a download is complete
Fixes an issue that could cause cleared Mail notifications from Exchange accounts to reappear
Improves stability in Calendar
Resolves an issue where Settings could open to a blank screen
Fixes an issue that could prevent swiping to Today View or Camera from the Lock Screen
Addresses an issue that could prevent Music controls from displaying on the Lock Screen
Fixes an issue that could cause app icons to be arranged incorrectly on the Home Screen
Addresses an issue that could prevent users from deleting recent photos when iCloud storage is exceeded
Addresses an issue where Find My iPhone sometimes wouldn't display a map
Fixes an issue in Messages where the keyboard could overlap the most recent message
Fixes an issue in Calculator where typing numbers rapidly could lead to incorrect results
Addressed an issue where the keyboard could respond slowly
Adds support for real-time text (RTT) phone calls for the deaf and hard of hearing
Improves VoiceOver stability in Messages, Settings, App Store and Music
Resolves an issue that prevented VoiceOver from announcing incoming Notifications
What's New in iOS 11.0:
App Store
All-new App Store designed for discovering great apps and games every day
New Today tab helps you discover new apps and games with stories, how-to guides and more
New Games tab to find new games and see what's most popular with top game charts
Dedicated Apps tab with top picks, dedicated app charts and app categories
App pages include more video previews, Editors' Choice badges, easier access to user ratings and information about in-app purchases
Siri
New Siri voice is more natural and expressive
Translate English words and phrases into Chinese, French, German, Italian or Spanish (beta)
Siri suggestions based on your usage of Safari, News, Mail and Messages
Works with notes apps to create to-do lists, notes and reminders
Works with banking apps for account transfer and balances
Works with apps that display QR codes
Hindi and Shanghainese dictation
Camera
Portrait mode now supports optical image stabilisation, HDR and True Tone flash
Photos and videos will take up half the space with the new HEIF and HEVC image and video formats
Redesigned set of nine filters optimised for natural skin tones
Automatically identify and scan QR codes
Photos
Loop, Bounce and Long Exposure Live Photo effects
Mute, trim or choose a new key photo for Live Photos
Memory Movies automatically adapt content for portrait and landscape orientation
More than a dozen new memory types including pets, babies, weddings and sporting events
People album is more accurate and stays up to date across devices with iCloud Photo Library
Animated GIF support
Maps
Indoor maps for major airports and shopping centres
Lane guidance and speed limit information with Turn-by-turn directions
One-handed zoom with double tap and swipe
Interact with Flyover by moving your device
Do Not Disturb While Driving
Automatically silences notifications while driving and keeps iPhone silent and the display off
Optional iMessage auto-reply to alert selected contacts that you're driving
New features designed for iPad
An all-new Dock provides quick access to your favourite and recently used apps and can even be shown on top of active apps

Dock resizes so you can add all your favourite apps
Recently used and Continuity apps are available on the right

Enhanced Slide Over and Split View

Apps can be easily started in Slide Over and Split View from the Dock
Slide Over and background apps now run simultaneously
Apps in Slide Over and Split View can now be placed on the left side of the screen

Drag and drop

Move text, images and files between apps on iPad
Multi-Touch to move multiple items at the same time
Spring-loading to move content between apps

Markup

Markup works across documents, PDFs, web pages, photos and more
Instantly mark up anything in iOS --- just place Apple Pencil on what you want to mark up
Create a PDF and mark up anything that can be printed

Notes

Instantly create a new note by tapping the Lock screen with Apple Pencil
Inline drawing available by simply placing Apple Pencil in the body of a note
Search handwritten text
Document scanner auto-corrects for skewing and uses image filters to remove shadows
Table support to organise and display information
Pin important notes to the top of the list

Files

All-new Files app to browse, search and organise files
Works with iCloud Drive and third-party cloud file providers
Recents view for quick access to recently used files across all apps and cloud services
Create folders and sort files by name, date, size and tags
QuickType
Flick down on letter keys to enter numbers, symbols and punctuation marks on iPad
One-handed keyboard support on iPhone
New keyboards for Armenian, Azerbaijani, Belarusian, Georgian, Irish, Kannada, Malayalam, Maori, Odia, Swahili and Welsh
English input on the 10-key Pinyin keyboard
English input on the Japanese Romaji keyboard
HomeKit
New accessory types including AirPlay 2 speakers, sprinklers and taps
Expanded occupancy-, time- and accessory-based triggers
QR code and tap-to-pair accessory setup support
Augmented Reality
Augmented reality technologies that apps from the App Store can use to deliver content on top of real-world scenes for interactive gaming, immersive shopping experiences, industrial design and more
Machine Learning
Core machine learning technologies that apps from the App Store can use to deliver intelligent features with machine learning data processed on device for high performance and user privacy
Other features and improvements
Control Centre redesign brings all controls on one page
Control Centre custom controls including accessibility, guided access, magnifier, text size, screen recording and Wallet
Apple Music now helps you discover music with friends. Create a profile so friends can listen to playlists you've shared and see the music you listen to most
Apple News now includes Top Stories picked just for you, recommendations from Siri, the best videos of the day in Today View, and great stories selected by our editors in the new Spotlight tab
Automatic Setup signs you in to iCloud, Keychain, iTunes, App Store, iMessage and FaceTime with your Apple ID
Automatic Setup restores device settings including language, region, network, keyboard preferences, places you frequently visit, how you talk to Siri, and home and health data
Easily share access to your Wi-Fi networks
Storage optimisation notifications, and free up space in Settings for apps like Photos, Messages and more
Emergency SOS calls emergency services based on your current location and automatically notifies emergency contacts, shares your location and displays your Medical ID
FaceTime lets you capture Live Photos from the other person's Mac or iPhone camera
Easily check Flight status in Spotlight and Safari
Definitions, conversions and maths support in Safari
Russian and English bilingual dictionary
Portuguese and English bilingual dictionary
Arabic system font support
Accessibility
VoiceOver description support for images
VoiceOver table and list support in PDFs
Type to Siri support for basic search queries
Spoken and braille caption support for videos
Dynamic Type increases text and app UI to larger sizes
Redesigned Invert Colours makes media content easier to view
Highlight Colours improvements in Speak Selection and Speak Screen
Switch Control typing can scan and type whole words at a time
Previous versions:
Previous version iOS 10.1.1 2016-11-01:
Previous version iOS 10.1 2016-10-25:
Previous version iOS 10.0.2 2016-09-23:
Previous version iOS 10.0.1 2016-09-14:
Previous version iOS 9.3.5 2016-08-25:
Previous version iOS 9.3.4 2016-08-05:
Previous version iOS 9.3.3 2016-07-20:
Previous version iOS 9.3.2 2016-05-17:
Previous version iOS 9.3.1 2016-04-01:
Previous version iOS 9.3:
Previous version iOS 9.2.1:
Here's other similar drivers that are different versions or releases for different operating systems:
January 23, 2023
Apple iOS
6.2 GB

September 11, 2019
Apple iOS
3.1 GB

May 21, 2019
Apple iOS
3.4 GB

October 11, 2018
Apple iOS
2.8 GB

September 17, 2018
Apple iOS
2.5 GB

March 29, 2018
Apple iOS
2.5 GB

April 4, 2018
Apple iOS
2.4 GB

January 26, 2018
Apple iOS
2.6 GB

October 16, 2017
Apple iOS
2.2 GB

October 3, 2017
Apple iOS
2.2 GB