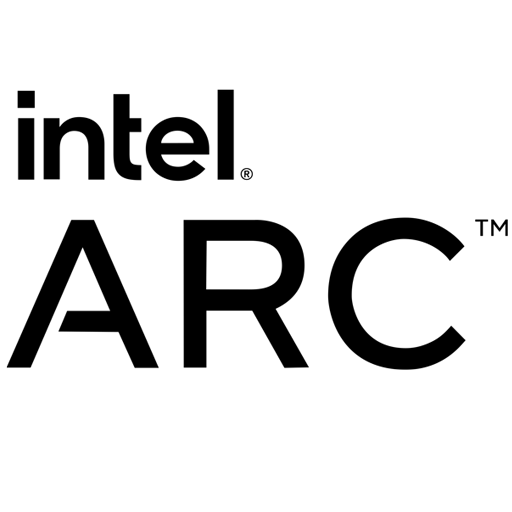 Intel Arc Graphics Windows DCH Driver
31.0.101.4577
Installs the 31.0.101.4577 Arc Graphics Driver for Windows.
Installing this Intel generic graphics driver will overwrite your computer manufacturer (OEM) customized driver. OEM drivers are handpicked and include customized features and solutions to platform-specific issues. The generic Intel driver provides users the latest and greatest feature enhancements and bug fixes that OEMs may not have customized yet to address platform-specific needs. Users can check for matching OEM versions at OEM websites.
Note: This driver only supports Intel Arc Alchemist, 13th Gen Core Raptor Lake GPUs and 12th Gen Core Alder Lake GPUs
Any graphics issues found using Intel generic graphics drivers should be reported directly to Intel. Corporate customers should always use OEM drivers and report all issues through the vendor they purchased the platforms and support through.
What's New:
Intel Arc Graphics 31.0.101.4577 Release Notes:
Support for Intel Arc A570M and A530M Graphics
Fixed Issues
Intel Arc Graphics Products:
F1 23 (DX12) may experience an application crash on certain Intel Arc A-series Graphics notebooks
Known Issues
Intel Arc Graphics Products:
Shadow of The Tomb Raider (DX11) may experience an application crash after loading to game menu.
System may hang while waking up from sleep. May need to power cycle the system for recovery.
GPU hardware acceleration may not be available for media playback and encode with some versions of Adobe Premiere Pro.
Topaz Video AI may experience errors when using some models for video enhancement.
Blender 3.6 may experience an application crash during render operations when Hardware Ray Tracing is enabled.
Adobe After Effects may experience an application crash during render operations.
Intel Iris Xe MAX Graphics Products:
Driver installation may not complete successfully on certain notebook systems with both Intel Iris Xe + Iris Xe MAX devices. A system reboot and re-installation of the graphics driver may be required for successful installation.
Intel Core Processor Products:
Call of Duty Warzone 2.0 (DX12) may exhibit corruption on certain light sources such as fire.
Intel Arc Control Known Issues:
Using Arc Control Studio capture with certain games may incorrectly generate multiple video files.
With Intel Arc Control installed, systems may experience slightly higher than expected power consumption during system sleep or hibernate.
The Camera on-screen preview may incorrectly persist when switching between Desktop and Overlay modes.
The "Connector" type in the Display page may incorrectly show DP when using an HDMI display connection.
May observe "stream has already ended" pop-up after the power events with Capture/Highlights/Broadcast toggle on.
Package Contents
Intel Graphics Driver
Intel Media SDK Runtime (21.0.1.35)
Intel oneVPL GPU Runtime (21.0.2.9)
Intel Graphics Compute Runtime for OpenCL Driver
Vulkan3 Runtime Installer
Intel Graphics Driver Installer (1.0.797.4)
oneAPI Level Zero Loader and Validation Layer
Intel Graphics Compute Runtime for OneAPI Level Zero specification
Intel Arc Control installer (1.70.5084.2)
Intel Driver Support Assistant
Here's other similar drivers that are different versions or releases for different operating systems:
September 19, 2023
Windows 10/11
696 MB

September 14, 2023
Windows 10/11
696 MB

August 16, 2023
Windows 10/11
644 MB

July 20, 2023
Windows 10/11
620 MB

May 17, 2023
Windows 10/11
618 MB

March 29, 2023
Windows 10/11
604 MB

March 17, 2023
Windows 10/11
1.2 GB