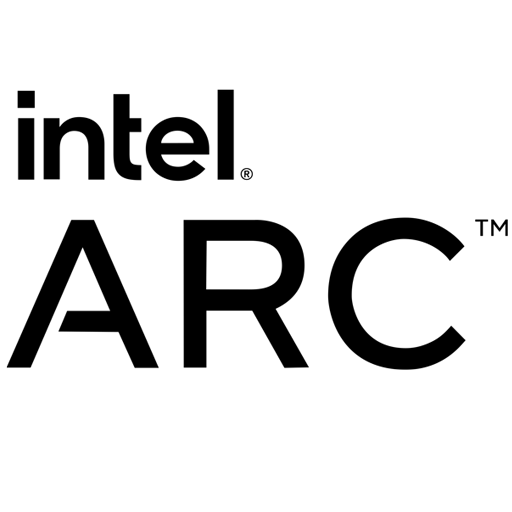 Intel Arc Graphics Windows DCH Driver
31.0.101.4644
Installs the 31.0.101.4644 Arc Graphics Drivers for Windows.
Installing this Intel generic graphics driver will overwrite your computer manufacturer (OEM) customized driver. OEM drivers are handpicked and include customized features and solutions to platform-specific issues. The generic Intel driver provides users the latest and greatest feature enhancements and bug fixes that OEMs may not have customized yet to address platform-specific needs. Users can check for matching OEM versions at OEM websites.
Note: This driver only supports Intel Arc Alchemist, 13th Gen Core Raptor Lake GPUs and 12th Gen Core Alder Lake GPUs
Any graphics issues found using Intel generic graphics drivers should be reported directly to Intel. Corporate customers should always use OEM drivers and report all issues through the vendor they purchased the platforms and support through.
What's New:
Intel Arc Graphics 31.0.101.4644 Release Notes:
Gaming Highlights
Intel Game On Driver support on Intel Arc A-series Graphics for:
Fixed Issues
Intel Arc Graphics Products:
Uncharted: Legacy of Thieves Collection (DX12) may experience an application crash while launching game.
System may hang while waking up from sleep. May need to power cycle the system for recovery.
Blender 3.6 may experience an application crash during render operations when Hardware Ray Tracing is enabled.
Known Issues
Intel Arc Graphics Products:
Shadow of The Tomb Raider (DX11) may experience an application crash after loading to game menu.
UNCHARTED: Legacy of Thieves Collection (DX12) may exhibit texture corruption on characters.
Topaz Video AI may experience errors when using some models for video enhancement.
Adobe After Effects may experience an application crash during render operations.
Intel Iris Xe MAX Graphics Products:
Driver installation may not complete successfully on certain notebook systems with both Intel Iris Xe + Iris Xe MAX devices. A system reboot and re-installation of the graphics driver may be required for successful installation.
Intel Arc Control Fixed Issues
Virtual Camera may intermittently fail to engage on the Camera page.
Release Notes in Intel Arc Control driver page may show unformatted HTML data.
"Sort by" dropdown in the Games Page may be missing after using "Reset application to default."
Toggling the Virtual Camera enablement may show as disabled during onscreen capture in the Capture page.
On-screen Capture and Highlights capture may turn off while using multiple displays when moving Intel Arc Control window across displays.
Clean Installation option may not be available in Arc Driver page while updating to WHQL driver.
Preview toggle may incorrectly enable when the camera is used by the Windows camera application.
With Intel Arc Control installed, systems may experience slightly higher than expected power consumption during system sleep or hibernate.
Background Blur effects with Virtual Camera may not change when setting blur strength from 50% to 100%.
On-screen camera may not come up when capturing games in full screen mode
Last captured image may persist in On-screen camera preview after disconnecting camera.
Intel Arc Control Known Issues
Using Arc Control Studio capture with certain games may incorrectly generate multiple video files.
The "Connector" type in the Display page may incorrectly show DP when using an HDMI display connection.
May observe "stream has already ended" pop-up after the power events with Capture/Highlights/Broadcast toggle on.
Performance Graphs may scale incorrectly after waking up from sleep.
About Intel software and drivers
The driver or software for your Intel component might have been changed or replaced by the computer manufacturer. We recommend you work with your computer manufacturer before installing our driver so you don't lose features or customizations.
See a list of computer manufacturer support websites.
This download is valid for the product(s) listed below:
Intel Arc A750 Graphics
Intel Arc A770 Graphics (16GB)
Intel Arc A770 Graphics (8GB)
Intel Processor U300 (8M Cache, up to 4.40 GHz)
Intel Processor N200 (6M Cache, up to 3.70 GHz)
Intel Processor N100 (6M Cache, up to 3.40 GHz)
Intel Core i9-13900 Processor (36M Cache, up to 5.60 GHz)
Intel Core i9-13900E Processor (36M Cache, up to 5.20 GHz)
Intel Core i9-13900F Processor (36M Cache, up to 5.60 GHz)
Intel Core i9-13900H Processor (24M Cache, up to 5.40 GHz)
Intel Core i9-13900HK Processor (24M Cache, up to 5.40 GHz)
Intel Core i9-13900HX Processor (36M Cache, up to 5.40 GHz)
Intel Core i9-13900K Processor (36M Cache, up to 5.80 GHz)
Intel Core i9-13900KF Processor (36M Cache, up to 5.80 GHz)
Intel Core i9-13900KS Processor (36M Cache, up to 6.00 GHz)
Intel Core i9-13900T Processor (36M Cache, up to 5.30 GHz)
Intel Core i9-13900TE Processor (36M Cache, up to 5.00 GHz)
Intel Core i9-13905H Processor (24M Cache, up to 5.40 GHz)
Intel Core i9-13950HX Processor (36M Cache, up to 5.50 GHz)
Intel Core i9-13980HX Processor (36M Cache, up to 5.60 GHz)
Intel Core i7-1355U Processor (12M Cache, up to 5.00 GHz)
Intel Core i7-1360P Processor (18M Cache, up to 5.00 GHz)
Intel Core i7-13620H Processor (24M Cache, up to 4.90 GHz)
Intel Core i7-13650HX Processor (24M Cache, up to 4.90 GHz)
Intel Core i7-1365U Processor (12M Cache, up to 5.20 GHz)
Intel Core i7-1365UE Processor (12M Cache, up to 4.90 GHz)
Intel Core i7-13700 Processor (30M Cache, up to 5.20 GHz)
Intel Core i7-13700E Processor (30M Cache, up to 5.10 GHz)
Intel Core i7-13700F Processor (30M Cache, up to 5.20 GHz)
Intel Core i7-13700H Processor (24M Cache, up to 5.00 GHz)
Intel Core i7-13700HX Processor (30M Cache, up to 5.00 GHz)
Intel Core i7-13700K Processor (30M Cache, up to 5.40 GHz)
Intel Core i7-13700KF Processor (30M Cache, up to 5.40 GHz)
Intel Core i7-13700T Processor (30M Cache, up to 4.90 GHz)
Intel Core i7-13700TE Processor (30M Cache, up to 4.80 GHz)
Intel Core i7-13705H Processor (24M Cache, up to 5.00 GHz)
Intel Core i7-1370P Processor (24M Cache, up to 5.20 GHz)
Intel Core i7-1370PE Processor (24M Cache, up to 4.80 GHz)
Intel Core i7-1370PRE Processor (24M Cache, up to 4.80 GHz)
Intel Core i7-13790F Processor (33M Cache, up to 5.20 GHz)
Intel Core i7-13800H Processor (24M Cache, up to 5.20 GHz)
Intel Core i7-13800HE Processor (24M Cache, up to 5.00 GHz)
Intel Core i7-13800HRE Processor (24M Cache, up to 5.00 GHz)
Intel Core i7-13850HX Processor (30M Cache, up to 5.30 GHz)
Intel Core i5-1334U Processor (12M Cache, up to 4.60 GHz)
Intel Core i5-1335U Processor (12M Cache, up to 4.60 GHz)
Intel Core i5-1335UE Processor (12M Cache, up to 4.50 GHz)
Intel Core i5-13400 Processor (20M Cache, up to 4.60 GHz)
Intel Core i5-13400E Processor (20M Cache, up to 4.60 GHz)
Intel Core i5-13400F Processor (20M Cache, up to 4.60 GHz)
Intel Core i5-13400T Processor (20M Cache, up to 4.40 GHz)
Intel Core i5-1340P Processor (12M Cache, up to 4.60 GHz)
Intel Core i5-1340PE Processor (12M Cache, up to 4.50 GHz)
Intel Core i5-13420H Processor (12M Cache, up to 4.60 GHz)
Intel Core i5-13450HX Processor (20M Cache, up to 4.60 GHz)
Intel Core i5-1345U Processor (12M Cache, up to 4.70 GHz)
Intel Core i5-1345UE Processor (12M Cache, up to 4.60 GHz)
Intel Core i5-13490F Processor (24M Cache, up to 4.80 GHz)
Intel Core i5-13500 Processor (24M Cache, up to 4.80 GHz)
Intel Core i5-13500E Processor (24M Cache, up to 4.60 GHz)
Intel Core i5-13500H Processor (18M Cache, up to 4.70 GHz)
Intel Core i5-13500H Processor (18M Cache, up to 4.70 GHz, with IPU)
Intel Core i5-13500HX Processor (24M Cache, up to 4.70 GHz)
Intel Core i5-13500T Processor (24M Cache, up to 4.60 GHz)
Intel Core i5-13500TE Processor (24M Cache, up to 4.50 GHz)
Intel Core i5-13505H Processor (18M Cache, up to 4.70 GHz)
Intel Core i5-1350P Processor (12M Cache, up to 4.70 GHz)
Intel Core i5-1350PE Processor (12M Cache, up to 4.60 GHz)
Intel Core i5-1350PRE Processor (12M Cache, up to 4.60 GHz)
Intel Core i5-13600 Processor (24M Cache, up to 5.00 GHz)
Intel Core i5-13600H Processor (18M Cache, up to 4.80 GHz)
Intel Core i5-13600HE Processor (18M Cache, up to 4.80 GHz)
Intel Core i5-13600HRE Processor (18M Cache, up to 4.80 GHz)
Intel Core i5-13600HX Processor (24M Cache, up to 4.80 GHz)
Intel Core i5-13600K Processor (24M Cache, up to 5.10 GHz)
Intel Core i5-13600KF Processor (24M Cache, up to 5.10 GHz)
Intel Core i5-13600T Processor (24M Cache, up to 4.80 GHz)
Intel Core i3-1305U Processor (10M Cache, up to 4.50 GHz)
Intel Core i3-13100 Processor (12M Cache, up to 4.50 GHz)
Intel Core i3-13100E Processor (12M Cache, up to 4.40 GHz)
Intel Core i3-13100F Processor (12M Cache, up to 4.50 GHz)
Intel Core i3-13100T Processor (12M Cache, up to 4.20 GHz)
Intel Core i3-13100TE Processor (12M Cache, up to 4.10 GHz)
Intel Core i3-1315U Processor (10M Cache, up to 4.50 GHz)
Intel Core i3-1315U Processor (10M Cache, up to 4.50 GHz, with IPU)
Intel Core i3-1315UE Processor (10M Cache, up to 4.50 GHz)
Intel Core i3-1320PE Processor (12M Cache, up to 4.50 GHz)
Intel Core i3-1320PRE Processor (12M Cache, up to 4.50 GHz)
Intel Core i3-13300HE Processor (12M Cache, up to 4.60 GHz)
Intel Core i3-13300HRE Processor (12M Cache, up to 4.60 GHz)
Intel Core i9-12950HX Processor (30M Cache, up to 5.00 GHz)
Intel Core i9-12900HX Processor (30M Cache, up to 5.00 GHz)
Intel Core i7-12650HX Processor (24M Cache, up to 4.70 GHz)
Intel Core i7-12800HX Processor (25M Cache, up to 4.80 GHz)
Intel Core i7-12850HX Processor (25M Cache, up to 4.80 GHz)
Intel Core i5-12450HX Processor (12M Cache, up to 4.40 GHz)
Intel Core i5-12600HX Processor (18M Cache, up to 4.60 GHz)
Intel Core i9-12900 Processor (30M Cache, up to 5.10 GHz)
Intel Core i9-12900E Processor (30M Cache, up to 5.00 GHz)
Intel Core i9-12900F Processor (30M Cache, up to 5.10 GHz)
Intel Core i9-12900H Processor (24M Cache, up to 5.00 GHz)
Intel Core i9-12900HK Processor (24M Cache, up to 5.00 GHz)
Intel Core i9-12900HX Processor (30M Cache, up to 5.00 GHz)
Intel Core i9-12900K Processor (30M Cache, up to 5.20 GHz)
Intel Core i9-12900KF Processor (30M Cache, up to 5.20 GHz)
Intel Core i9-12900KS Processor (30M Cache, up to 5.50 GHz)
Intel Core i9-12900T Processor (30M Cache, up to 4.90 GHz)
Intel Core i9-12900TE Processor (30M Cache, up to 4.80 GHz)
Intel Core i9-12950HX Processor (30M Cache, up to 5.00 GHz)
Intel Core i7-1250U Processor (12M Cache, up to 4.70 GHz)
Intel Core i7-1255U Processor (12M Cache, up to 4.70 GHz)
Intel Core i7-1255UL Processor (12M Cache, up to 4.70 GHz)
Intel Core i7-1260P Processor (18M Cache, up to 4.70 GHz)
Intel Core i7-1260U Processor (12M Cache, up to 4.70 GHz)
Intel Core i7-12650H Processor (24M Cache, up to 4.70 GHz)
Intel Core i7-12650HX Processor (24M Cache, up to 4.70 GHz)
Intel Core i7-1265U Processor (12M Cache, up to 4.80 GHz)
Intel Core i7-1265UE Processor (12M Cache, up to 4.70 GHz)
Intel Core i7-1265UL Processor (12M Cache, up to 4.80 GHz)
Intel Core i7-12700 Processor (25M Cache, up to 4.90 GHz)
Intel Core i7-12700E Processor (25M Cache, up to 4.80 GHz)
Intel Core i7-12700F Processor (25M Cache, up to 4.90 GHz)
Intel Core i7-12700H Processor (24M Cache, up to 4.70 GHz)
Intel Core i7-12700HL Processor (24M Cache, up to 4.70 GHz)
Intel Core i7-12700K Processor (25M Cache, up to 5.00 GHz)
Intel Core i7-12700KF Processor (25M Cache, up to 5.00 GHz)
Intel Core i7-12700T Processor (25M Cache, up to 4.70 GHz)
Intel Core i7-12700TE Processor (25M Cache, up to 4.60 GHz)
Intel Core i7-1270P Processor (18M Cache, up to 4.80 GHz)
Intel Core i7-1270PE Processor (18M Cache, up to 4.50 GHz)
Intel Core i7-12800H Processor (24M Cache, up to 4.80 GHz)
Intel Core i7-12800HE Processor (24M Cache, up to 4.60 GHz)
Intel Core i7-12800HL Processor (24M Cache, up to 4.80 GHz)
Intel Core i7-12800HX Processor (25M Cache, up to 4.80 GHz)
Intel Core i7-1280P Processor (24M Cache, up to 4.80 GHz)
Intel Core i7-12850HX Processor (25M Cache, up to 4.80 GHz)
Intel Core i5-1230U Processor (12M Cache, up to 4.40 GHz)
Intel Core i5-1235U Processor (12M Cache, up to 4.40 GHz)
Intel Core i5-1235U Processor (12M Cache, up to 4.40 GHz, with IPU)
Intel Core i5-1235UL Processor (12M Cache, up to 4.40 GHz)
Intel Core i5-12400 Processor (18M Cache, up to 4.40 GHz)
Intel Core i5-12400F Processor (18M Cache, up to 4.40 GHz)
Intel Core i5-12400T Processor (18M Cache, up to 4.20 GHz)
Intel Core i5-1240P Processor (12M Cache, up to 4.40 GHz)
Intel Core i5-1240U Processor (12M Cache, up to 4.40 GHz)
Intel Core i5-12450H Processor (12M Cache, up to 4.40 GHz)
Intel Core i5-12450HX Processor (12M Cache, up to 4.40 GHz)
Intel Core i5-1245U Processor (12M Cache, up to 4.40 GHz)
Intel Core i5-1245UE Processor (12M Cache, up to 4.40 GHz)
Intel Core i5-1245UL Processor (12M Cache, up to 4.40 GHz)
Intel Core i5-12490F Processor (20M Cache, up to 4.60 GHz)
Intel Core i5-12500 Processor (18M Cache, up to 4.60 GHz)
Intel Core i5-12500E Processor (18M Cache, up to 4.50 GHz)
Intel Core i5-12500H Processor (18M Cache, up to 4.50 GHz)
Intel Core i5-12500HL Processor (18M Cache, up to 4.50 GHz)
Intel Core i5-12500T Processor (18M Cache, up to 4.40 GHz)
Intel Core i5-12500TE Processor (18M Cache, up to 4.30 GHz)
Intel Core i5-1250P Processor (12M Cache, up to 4.40 GHz)
Intel Core i5-1250PE Processor (12M Cache, up to 4.40 GHz)
Intel Core i5-12600 Processor (18M Cache, up to 4.80 GHz)
Intel Core i5-12600H Processor (18M Cache, up to 4.50 GHz)
Intel Core i5-12600HE Processor (18M Cache, up to 4.50 GHz)
Intel Core i5-12600HL Processor (18M Cache, up to 4.50 GHz)
Intel Core i5-12600HX Processor (18M Cache, up to 4.60 GHz)
Intel Core i5-12600K Processor (20M Cache, up to 4.90 GHz)
Intel Core i5-12600KF Processor (20M Cache, up to 4.90 GHz)
Intel Core i5-12600T Processor (18M Cache, up to 4.60 GHz)
Intel Core i3-12100 Processor (12M Cache, up to 4.30 GHz)
Intel Core i3-12100E Processor (12M Cache, up to 4.20 GHz)
Intel Core i3-12100F Processor (12M Cache, up to 4.30 GHz)
Intel Core i3-12100T Processor (12M Cache, up to 4.10 GHz)
Intel Core i3-12100TE Processor (12M Cache, up to 4.00 GHz)
Intel Core i3-1210U Processor (10M Cache, up to 4.40 GHz)
Intel Core i3-1215U Processor (10M Cache, up to 4.40 GHz)
Intel Core i3-1215U Processor (10M Cache, up to 4.40 GHz, with IPU)
Intel Core i3-1215UE Processor (10M Cache, up to 4.40 GHz)
Intel Core i3-1215UL Processor (10M Cache, up to 4.40 GHz)
Intel Core i3-1220P Processor (12M Cache, up to 4.40 GHz)
Intel Core i3-1220PE Processor (12M Cache, up to 4.20 GHz)
Intel Core i3-12300 Processor (12M Cache, up to 4.40 GHz)
Intel Core i3-12300HE Processor (12M Cache, up to 4.30 GHz)
Intel Core i3-12300HE Processor (12M Cache, up to 4.30 GHz, without IPU)
Intel Core i3-12300HL Processor (12M Cache, up to 4.40 GHz)
Intel Core i3-12300T Processor (12M Cache, up to 4.20 GHz)
Intel Arc A750 Graphics
Intel Arc A770 Graphics (16GB)
Intel Arc A770 Graphics (8GB)
Intel Core i9-12950HX Processor (30M Cache, up to 5.00 GHz)
Intel Core i9-12900HX Processor (30M Cache, up to 5.00 GHz)
Intel Core i7-12650HX Processor (24M Cache, up to 4.70 GHz)
Intel Core i7-12800HX Processor (25M Cache, up to 4.80 GHz)
Intel Core i7-12850HX Processor (25M Cache, up to 4.80 GHz)
Intel Core i5-12450HX Processor (12M Cache, up to 4.40 GHz)
Intel Core i5-12600HX Processor (18M Cache, up to 4.60 GHz)
Intel Core i5-11600T Processor (12M Cache, up to 4.10 GHz)
Intel Core i5-11500 Processor (12M Cache, up to 4.60 GHz)
Intel Core i5-11600K Processor (12M Cache, up to 4.90 GHz)
Intel Core i5-11600 Processor (12M Cache, up to 4.80 GHz)
Intel Core i5-11400T Processor (12M Cache, up to 3.70 GHz)
Intel Core i5-11500T Processor (12M Cache, up to 3.90 GHz)
Intel Core i5-11400 Processor (12M Cache, up to 4.40 GHz)
Intel Core i7-11700K Processor (16M Cache, up to 5.00 GHz)
Intel Core i7-11700T Processor (16M Cache, up to 4.60 GHz)
Intel Core i7-11700 Processor (16M Cache, up to 4.90 GHz)
Intel Core i9-11900 Processor (16M Cache, up to 5.20 GHz)
Intel Core i9-11900T Processor (16M Cache, up to 4.90 GHz)
Intel Core i9-11900K Processor (16M Cache, up to 5.30 GHz)
Here's other similar drivers that are different versions or releases for different operating systems:
September 19, 2023
Windows 10/11
696 MB

September 14, 2023
Windows 10/11
696 MB

July 31, 2023
Windows 10/11
644 MB

July 20, 2023
Windows 10/11
620 MB

May 17, 2023
Windows 10/11
618 MB

March 29, 2023
Windows 10/11
604 MB

March 17, 2023
Windows 10/11
1.2 GB