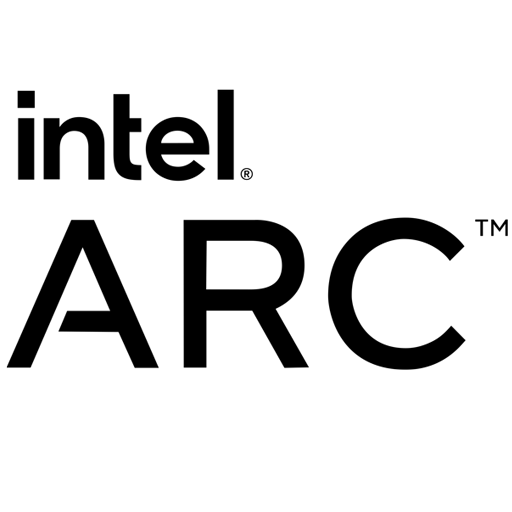 Intel Arc Graphics Windows DCH Driver
31.0.101.4255
Installs the latest Arc Graphics Driver for Windows.
Installing this Intel generic graphics driver will overwrite your computer manufacturer (OEM) customized driver. OEM drivers are handpicked and include customized features and solutions to platform-specific issues. The generic Intel driver provides users the latest and greatest feature enhancements and bug fixes that OEMs may not have customized yet to address platform-specific needs. Users can check for matching OEM versions at OEM websites.
Note: This driver only supports Intel Arc Alchemist and 12th Gen Core Alder Lake GPUs
Any graphics issues found using Intel generic graphics drivers should be reported directly to Intel. Corporate customers should always use OEM drivers and report all issues through the vendor they purchased the platforms and support through.
What's New:
31.0.101.4257 Beta Release Notes:
Highlights:
Intel Game On Driver support on Intel Arc A-series Graphics for:
Crime Boss
Known Issues:
Intel Arc Graphics Products:
Microsoft Flight Simulator 2020 (DX11) may experience application crash during gameplay.
Sea of Thieves (DX11) may exhibit color corruption on water edges.
System may hang while waking up from sleep. May need to power cycle the system for recovery.
GPU hardware acceleration may not be available for media playback and encode with some versions of Adobe Premiere Pro.
Blackmagic DaVinci Resolve may exhibit color corruption with Optical Flow.
Intel Core Processor Products:
Total War: Warhammer III (DX11) may experience an application crash when loading battle scenarios.
Call of Duty Warzone 2.0 (DX12) may exhibit corruption on certain light sources such as fire.
Conqueror's Blade (DX12) may experience an application crash during game launch.
A Plague Tale: Requiem (DX12) may experience application instability during gameplay.
Battlefield: 2042(DX12) may exhibit color corruption at the game menu.
Crime boss(DX12) may experience texture flickering when XESS is enabled.
Intel Arc Control Known Issues:
Windows UAC Admin is required to install and launch Arc Control.
The Live Performance Monitoring page may not apply the desired removal of some performance metric tiles.
The Resizable Bar status may show an incorrect value on systems with multiple Intel Graphics Adapters.
Using Arc Control Studio capture with certain games may incorrectly generate multiple video files.
About Intel software and drivers
The driver or software for your Intel component might have been changed or replaced by the computer manufacturer. We recommend you work with your computer manufacturer before installing our driver so you don't lose features or customizations.
See a list of computer manufacturer support websites.
This download is valid for the product(s) listed below:
Intel Arc A750 Graphics
Intel Arc A770 Graphics (16GB)
Intel Arc A770 Graphics (8GB)
Intel Core i5-11600T Processor (12M Cache, up to 4.10 GHz)
Intel Core i5-11500 Processor (12M Cache, up to 4.60 GHz)
Intel Core i5-11600K Processor (12M Cache, up to 4.90 GHz)
Intel Core i5-11600 Processor (12M Cache, up to 4.80 GHz)
Intel Core i5-11400T Processor (12M Cache, up to 3.70 GHz)
Intel Core i5-11500T Processor (12M Cache, up to 3.90 GHz)
Intel Core i5-11400 Processor (12M Cache, up to 4.40 GHz)
Intel Core i7-11700K Processor (16M Cache, up to 5.00 GHz)
Intel Core i7-11700T Processor (16M Cache, up to 4.60 GHz)
Intel Core i7-11700 Processor (16M Cache, up to 4.90 GHz)
Intel Core i9-11900 Processor (16M Cache, up to 5.20 GHz)
Intel Core i9-11900T Processor (16M Cache, up to 4.90 GHz)
Intel Core i9-11900K Processor (16M Cache, up to 5.30 GHz)
Intel Core i9-12950HX Processor (30M Cache, up to 5.00 GHz)
Intel Core i9-12900HX Processor (30M Cache, up to 5.00 GHz)
Intel Core i7-12650HX Processor (24M Cache, up to 4.70 GHz)
Intel Core i7-12800HX Processor (25M Cache, up to 4.80 GHz)
Intel Core i7-12850HX Processor (25M Cache, up to 4.80 GHz)
Intel Core i5-12450HX Processor (12M Cache, up to 4.40 GHz)
Intel Core i5-12600HX Processor (18M Cache, up to 4.60 GHz)
Intel Arc A770M Graphics
Intel Arc A550M Graphics
Intel Arc A380 Graphics
Intel Arc A730M Graphics
Intel Arc A370M Graphics
Intel Arc A350M Graphics
Intel Core i5-12450H Processor (12M Cache, up to 4.40 GHz)
Intel Core i5-12500H Processor (18M Cache, up to 4.50 GHz)
Intel Core i5-12600H Processor (18M Cache, up to 4.50 GHz)
Intel Core i7-12700H Processor (24M Cache, up to 4.70 GHz)
Intel Core i7-12800H Processor (24M Cache, up to 4.80 GHz)
Intel Core i7-12650H Processor (24M Cache, up to 4.70 GHz)
Intel Core i9-12900H Processor (24M Cache, up to 5.00 GHz)
Intel Core i9-12900HK Processor (24M Cache, up to 5.00 GHz)
Intel Core i5-1240P Processor (12M Cache, up to 4.40 GHz)
Intel Core i5-1250P Processor (12M Cache, up to 4.40 GHz)
Intel Core i7-1280P Processor (24M Cache, up to 4.80 GHz)
Intel Core i7-1260P Processor (18M Cache, up to 4.70 GHz)
Intel Core i7-1270P Processor (18M Cache, up to 4.80 GHz)
Here's other similar drivers that are different versions or releases for different operating systems:
May 17, 2023
Windows 10/11
618 MB

March 17, 2023
Windows 10/11
1.2 GB