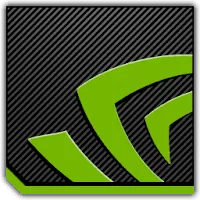 Nvidia GeForce Graphics Driver
537.34
Download the 537.34 GeForce GPU drivers to enhance your PC gaming experience.
https://us.download.nvidia.com/Windows/537.34/537.34-desktop-win10-win11-64bit-international-dch-whql.exe
GeForce Game Ready Drivers deliver the best experience for your favorite games. They're finely tuned in collaboration with developers and extensively tested across thousands of hardware configurations for maximum performance and reliability.
Prior to a new title launching, our driver team is working up until the last minute to ensure every performance tweak and bug fix is included for the best gameplay on day one. Game Ready Drivers also allow you to optimize game settings with a single click and empower you with the latest Nvidia technologies. That's what we call Game Ready.
Game Ready vs Studio drivers?
Whether you are playing the hottest new games or working with the latest creative applications, Nvidia drivers are custom tailored to provide the best possible experience. If you are a gamer who prioritizes day of launch support for the latest games, patches, and DLCs, choose Game Ready Drivers. If you are a content creator who prioritizes reliability for creative workflows including video editing, animation, photography, graphic design, and livestreaming, choose Studio Drivers.
Every Game Ready Driver is treated with the highest standards of quality. Our drivers are tested across thousands of hardware configurations over multiple generations of GPUs, and each driver is independently WHQL-Certified by Microsoft for maximum reliability - so you can focus on gaming, not troubleshooting.
What's New:
Game Ready for Mortal Kombat 1
This new Game Ready Driver provides the best gaming experience for the latest new games supporting DLSS 2 technology including Mortal Kombat 1 and Lies of P.
Fixed Gaming Bugs
[Starfield] Profile updated for Microsoft Store/Xbox Game Pass version [4266797]
[Counter-Strike: Global Offensive] black screen when using the GeForce Experience In-Game Overlay [4257572]
Starfield Performance Improvements
Today, Nvidia is releasing a Resizable BAR profile for Starfield which increases performance on GeForce RTX 40 Series and GeForce RTX 30 Series desktop and laptop GPUs. In our testing scenario, GeForce RTX 40 Series desktop GPUs see on average a 5% increase in performance. The Starfield Resizable BAR update will be pushed via an Over-The-Air (OTA) update from Nvidia and will be automatically applied for gamers running the latest Game Ready Driver (537.34) or the previous release (537.17).
Support For Newly Validated G-SYNC Compatible Displays
Our newest Game Ready Driver adds support for 6 new G-SYNC Compatible displays that deliver a baseline Variable Refresh Rate (VRR) experience that makes your gaming smoother and more enjoyable. These newly-validated monitors give gamers even more choice when searching for a great gaming display. For a complete list of all G-SYNC, G-SYNC ULTIMATE, and G-SYNC Compatible gaming monitors, check out our handy and frequently updated G-SYNC page, which can be sorted and filtered, helping you quickly find the ideal display.
Read the complete release notes here.
Supported Products
GeForce RTX 40 Series
GeForce RTX 4090, GeForce RTX 4080, GeForce RTX 4070 Ti, GeForce RTX 4070, GeForce RTX 4060 Ti, GeForce RTX 4060
GeForce RTX 30 Series
GeForce RTX 3090 Ti, GeForce RTX 3090, GeForce RTX 3080 Ti, GeForce RTX 3080, GeForce RTX 3070 Ti, GeForce RTX 3070, GeForce RTX 3060 Ti, GeForce RTX 3060, GeForce RTX 3050
GeForce RTX 20 Series
GeForce RTX 2080 Ti, GeForce RTX 2080 SUPER, GeForce RTX 2080, GeForce RTX 2070 SUPER, GeForce RTX 2070, GeForce RTX 2060 SUPER, GeForce RTX 2060
GeForce 16 Series
GeForce GTX 1660 SUPER, GeForce GTX 1650 SUPER, GeForce GTX 1660 Ti, GeForce GTX 1660, GeForce GTX 1650, GeForce GTX 1630
GeForce 10 Series
GeForce GTX 1080 Ti, GeForce GTX 1080, GeForce GTX 1070 Ti, GeForce GTX 1070, GeForce GTX 1060, GeForce GTX 1050 Ti, GeForce GTX 1050, GeForce GT 1030, GeForce GT 1010
GeForce 900 Series
GeForce GTX 980 Ti, GeForce GTX 980, GeForce GTX 970, GeForce GTX 960, GeForce GTX 950
GeForce 700 Series
GeForce GTX 750 Ti, GeForce GTX 750, GeForce GTX 745
NVIDIA TITAN Series
NVIDIA TITAN RTX, NVIDIA TITAN V, NVIDIA TITAN Xp, NVIDIA TITAN X (Pascal), GeForce GTX TITAN X
Here's other similar drivers that are different versions or releases for different operating systems:
November 15, 2023
Windows (all)
669 MB

November 15, 2023
Windows 10/11
669 MB

October 31, 2023
Windows (all)
669 MB

October 26, 2023
Windows 10/11
669 MB

October 17, 2023
Windows 10/11
669 MB

October 10, 2023
Windows 10/11
644 MB

September 21, 2023
Windows (all)
644 MB

September 21, 2023
Windows 10
644 MB

August 22, 2023
Windows 10/11
653 MB

August 8, 2023
Windows 10/11
653 MB